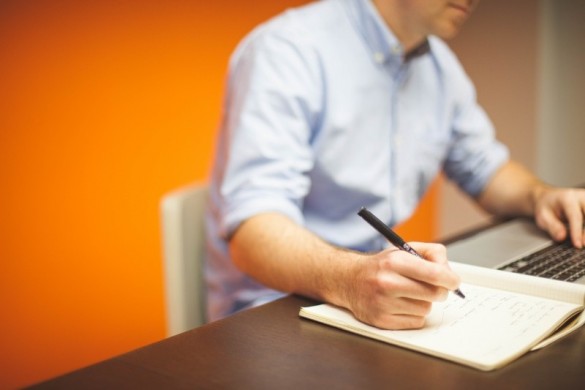 The worst criticism anyone can make about a story on your blog is that it's unbelievable or unauthentic. You work hard to inject authenticity into your writing, so that's like squeezing lemon juice into an open wound.
Authenticity isn't a metric you can actually measure, but it's incredibly important, nonetheless. According to a 2015 study performed by EliteDaily, 43 percent of all millennials ranked authenticity as more important than the actual content on a blog post. In other words, it doesn't matter to these young readers how many facts, statistics, and solid points are in the article if the author doesn't seem genuine.
Whether you write fiction or real-life experiences, it's important to learn the art of making your stories realistic. Here are some suggestions to get you started.
1. Ask the Professionals
You might not be an expert on the topic you're covering, but there's someone out there who is. Search out that expertise to write your story. For example, if you're writing a fictional piece with a character who knows how to pick locks, you might visit a locksmith to get their expert advice on how to make a scene sound authentic. The same principle can be applied to any character and skill.
2. Research a Lot
The best way to gain knowledge about something you know nothing about is to do plenty of research. You can typically replicate the feeling of authenticity after studying enough on a certain topic, particularly if you conduct interviews and experience some of what you're researching firsthand.
3. Write How You Speak
Sometimes all it takes to be authentic is to sound authentic. Instead of using the formal English language you typically use for writing, try using colloquial speech. Contractions are your best friend, and the occasional fragment or slang word can give you the "street cred" you need to come across as genuine.
4. Edit Like There's No Tomorrow
Nothing eliminates authenticity faster than an article that sounds like it was hashed together quickly. Readers can tell when you've spent hardly any time on an article, and it gives the impression that you don't care enough about your story or the readers to make it authentic. When you take the time to really edit your stories, it shows. It comes across as polished and well-thought-out, two things readers look for in a written story.
5. Include a Lesson Learned
If you want readers to connect with your story, make it applicable to them. Include some kind of lesson that's been learned as a result. For example, when writing about a funny standoff between a belligerent two-year-old and a frustrated mother, have the mother walk away from the instance having learned a wise lesson from the experience. This will win the hearts of mothers and readers who have been in similar positions.
6. Use Examples
Don't leave everything up to the reader's imagination. Give them some guidance by offering several examples. When giving advice about motherhood, share a story about a mother you know. If you're writing about car maintenance, use a single car type as the example for the whole article. These examples make the article feel more realistic and they clearly illustrate your point.
7. Proof it Aloud
The best way to make sure your writing sounds authentic is to read it out loud. As you read, you'll recognize parts of the story that sound stilted from overly formal grammar or unrealistic happenings. If you feel weird reading your story out loud to yourself, find someone to listen while you do. They can also offer feedback. This should always be something you do before publishing to ensure you writing is on point.