The online world is becoming very crowded. Even those who do business strictly in person are using the internet to increase brand awareness. This makes it a challenge for those seeking to get their blog widely recognized.
The solution to being perceived as an authority blog is building up a strong, personal online presence. This powerful manifestation can help you move forward with your business goals. From interacting on social media to delivering consistent value, make sure you give a few of these suggestions a try.
1. Keep Branding Consistent
Bringing more attention to your blog will require some of the same conventions that a business uses. For starters, you'll need to keep your branding consistent across the internet. That means using the same logo for your blog, website, and social profiles, and the same picture for each, as well. That way, readers can easily recognize your name and face no matter where they're viewing your content.
2. Interact on Social
It's not enough to simply post blog content on your social profiles. You must engage with the audience, ask questions, answer them, give sneak peeks, and more. Be real, human, and genuine with your followers, and they'll repay you with their loyalty.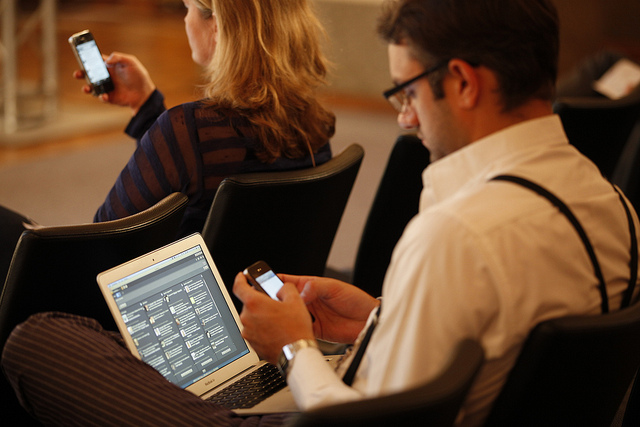 3. Create a Simple Website
Many bloggers don't have a website, but it might be wise to consider making one. It can be a powerful tool to connect your blog, social profiles, product pages, and any supplemental content all in one place. This website can showcase your work, improve your search engine rankings, and brand you as an authority in your niche. Whether you're trying to sell houses as a real estate agent or generate supplemental income through specialized products, your website can be the perfect complement for your blog.
4. Always Reevaluate
You should never be 100 percent satisfied with the way your blog and content are performing. There's always room for improvement, and if you take the time to constantly reevaluate your content, optimize it for better performance, and improve flaws overall, you can boost your online presence in no time.
5. Deliver Consistent Value
In your efforts to get noticed online through social media and other outside means, never let your actual content suffer. It doesn't matter how hard you work to get your name out there; if your content delivers little value and is of low quality, people won't be interested in reading it. You can make a name for yourself as an authority in your niche only if you deliver consistent value. Without that, your blog won't be worth your online branding efforts.
6. Build Relationships with Your Readers
The mark of a good blog is when the readers feel like they're friends with the writer, even if they've never met in person. It should be your ultimate goal to build strong relationships through social interaction, networking, reader feedback, prize drawings, and more. It should always be more important to your end goal to make connections than it is to market your blog.
7. Track Online Metrics
Once you've gotten fairly comfortable with the blogging scene and you've developed a decent following, it's time to start tracking metrics to see how well your blog is performing online. Start with simple observation, marking down how many Twitter followers you have, Facebook likes or shares on a certain post, or how many circles you're a part of on Google+. These numbers will determine what's working for your blog and what needs improvement.
8. Guest Blog
A great way to let others know there's a strong authority out there on a certain niche is through guest blogging. The basic goal here is to seek another publisher with a similar audience as yours, and publish content on those sites to bring more attention to your blog. As a word of advice, it must be great content if you want to put your name as an authority. Without solid content to back up your name, readers won't have much interest in reading your personal blog.