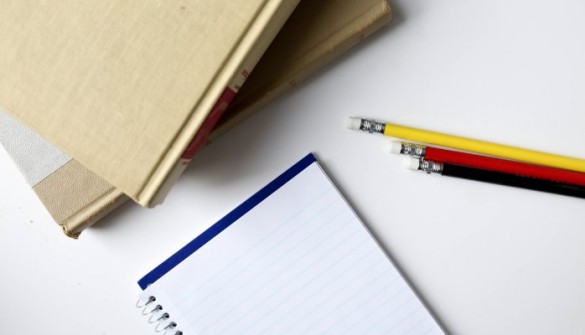 Blogging is a lot of fun, but the majority of the time, it doesn't pay well. Getting paid half a cent per word just doesn't pay the bills. If you want to make real money while writing, the solution is to begin writing in a more technical field, such as medicine or related sciences.
However, medical ghostwriting isn't for everyone. A quality article can't be written simply through researching a topic online and crafting a document out of the information. It takes a little more dedication and hard work than that. If you're interested in becoming a medical ghostwriter, there are a few things you need to do.
Gain the Right Education
Unlike blog writing that can forego higher education, medical writing will require at least a college degree, and preferably a master's or doctorate degree. Obviously, the more education you have, the more compensation you will receive.
In addition, your field of study should include a life science, not just an English degree. Some choose to minor or major in English for their undergraduate degree, and then study a life science for their master's and/or doctorate program. That way, they have not only the grammar and writing skills, but also the medical knowledge needed.
Those looking to get started a little more quickly might receive an undergraduate degree in English with an associate's in a medical field, such as medical assisting or nursing. That way, they can understand the terminology, but don't have to go through years of school before they can make a living.
Get Some Experience in the Field
Following your education, don't expect to land your dream job right away. You'll need some hands-on experience with the subject matter first. This may require taking a lower-level medical writing position right after graduation, such as a transcribing job or working for a local family clinic. From there, you can develop the skills and expertise to move on to better paying positions and more satisfying experiences.
If you want to get a head start, look for writing opportunities in college. Ask your professors if they have any projects they may need help with, or volunteer to draft medical terminology papers for a local clinic to add some experience to your resume. It's possible to get a job writing for the medical field without experience, but your odds of success are much better when you have a few years of work under your belt.
Build a Professional Network
Always be on the lookout for both job opportunities and mentors. You might consider joining such organizations as American Medical Writer Association (AMWA), which is a network for those seeking job and educational opportunities in the medical writing field. There's also information regarding special meetings and workshops put on by those who've established themselves in the field.
Put an emphasis on building and cultivating these relationships with other medical writers and professionals in the industry. You'll be looking at biotechnology, pharmaceuticals, medical devices, medical communications, medical education businesses, hospitals, and local clinics. You'll find incredible opportunities to learn and make a living through these relationships.
Market Yourself as a Brand
You might be lucky enough to find a salary job, in which you're paid a flat rate every month plus benefits. However, the majority of medical writers work on an independent contractor or freelance basis. Because of that, your name and skillset becomes your brand, and if it isn't well-marketed and consistent, you'll have a hard time finding jobs.
You may not need to build a website – but a blog, a few solid social media profiles, and a portfolio that can be viewed upon request are important for putting yourself out there. Use a single picture or logo to represent yourself on each of these platforms, and engage consistently with the content and your followers. Building a brand is a slow process, but it's incredibly rewarding in the end.