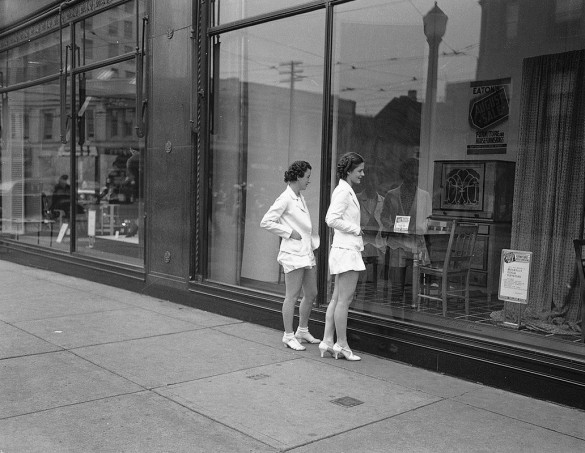 When it comes to content marketing, first impressions are everything. A user who likes what they see might instantly cement a positive impression of your brand, while a user who is repulsed by your material might never come back—even if you improve your strategy later on. As a result, improving your potential first impressions is one of your greatest tools to long-term success.
Improving First Impressions
That being said, getting a better first impression isn't exactly straightforward. What constitutes a "good" first impression? How can you cater to this without sacrificing or changing your traditional blogging approach, or what makes you unique?
Fortunately, you don't have to undergo any massive strategic changes or complete design overhauls to maximize your impression potential. In fact, you can get started with these relatively easy tactics:
Attract more guest posters to add variety. If people haven't heard of you, they may initially distrust the information you're pushing. If you include other authors on your blog posts, users can "hedge" their trust bets, and immediately have a more trustworthy impression of your entire blog. Take a look at how the Moz blog incorporates tons of different writers into their pool—they even show off their writers with headshots. If you've never heard of Moz before, this serves to make you feel more comfortable with the brand, walking away with the impression that they must be well-known to attract so many different authors, and must be more authoritative, since they rely on more than just one voice.
Show off trust badges and influencer connections. Thin slicing allows people to take small bits of information to form big conclusions about what they're looking at. As a result, you can present users with small bits of information that help to mold their impressions, such as "trust badges," which show off your affiliations. These trust badges might appear above or below the fold, but they're one of the first things a user will notice about your site. They'll see your affiliations and immediately form an impression based on their impressions of those companies and organizations. Take a look at how Sidekicker does this—it's subtle, but has a powerful effect on how people view the brand.
Add more striking visual images to invoke reader emotion. A single image can summarize the entire point of your site, and more importantly, evoke an emotion with readers. Take a look at this whale watching site, which uses images of marine creatures in mid-air to set the tone for the entire website. You can do this for your blog by selecting one or two "key" images that serve to define your brand in some way, and keeping them above the fold for users who are stumbling upon your site for the first time. These images don't have to be a logo, and they don't have to be specific to your industry, but they do have to conjure up some strong emotion that you want your users to feel.
Write stronger, more compelling headlines. According to a recent scientific study, a single word is sometimes all it takes for a person to form a first impression. This study was for the spoken word "hello" in a face-to-face conversation, but the principle stands for written messages as well. New readers will frequently skim down the page, scanning the first few headlines they see and forming a conclusion about your brand based on their impressions of those headlines. As a result, your headlines need to be home runs—in just a few words, it should be obvious to an outside reader that you know what you're talking about, and that you offer good material. This isn't easy, but it's a necessary step in forming a good impression.
Be more controversial. Controversy stands out, and often forms a powerful first impression. Yes, there's a chance you might turn some users away right off the bat, but those who stick around will think of you as a more powerful authority because you made yourself unique and proved that you're willing to take risks. Neil Patel's blog has a reasonably good example, using a profanity-laced, conversational tone in its opening statement that sets the standard for the approach-ability and straightforwardness of the rest of the site.
Show that you care about your users. The personal factor is pivotal in cementing an early first impression. Otherwise, you're just a bunch of colors on a web page. Show off your personality by introducing yourself and using a natural tone of voice on your home page. Then, show off how you engage with others by featuring things like "top user comments," user contributions, or social media messages your users have posted. This shows you care about your users, and immediately endears new users to your brand and blog.
If you can accomplish these six tactics for your blog, you'll stand a far better chance of making a good first impression with every new visitor who happens upon your page. From there, it's your responsibility to make sure your content and ongoing offers are good enough to cement those first impressions and keep your users hungry for more. With enough invested in your ongoing outreach, eventually your reputation will start speaking for itself.