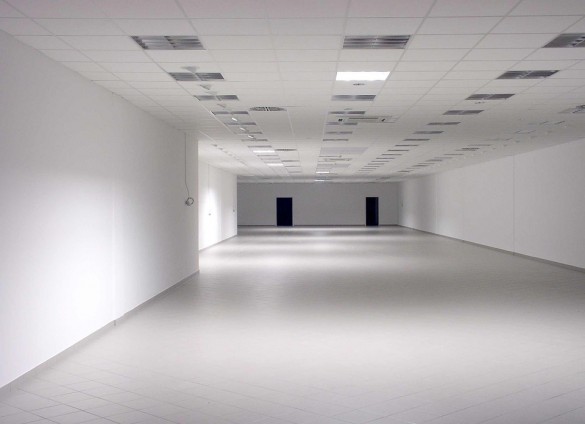 It's almost spring, which can only mean one thing. Out with the clutter and in with the clean! Whether it's your house or your blog, now is the time to tidy things up and get organized. In terms of blogging, this means eliminating superfluous elements and aiming for a minimalist approach that's simple and streamlined.
4 Helpful Tips
As a blogger, it's easy to get behind. Content piles up, new techniques are introduced, old ones are no longer relevant, advertising changes, and the list goes on. If you aren't careful, you could end up with a cluttered and disorganized blog in no time. That's why you need to give it a good spring cleaning at least once a year. And what better time than now? Here are some helpful tips to get you pointed in the right direction.
Simplify the Sidebar
The sidebar is one of the most improperly used sections on most blogs. Bloggers either don't use the sidebar at all or they overcrowd it with things that don't belong there. Start your cleaning efforts by turning your attention to this portion of your blog.
You should never have more than three or four sections/buttons/widgets in the sidebar. Typically, these will include things like "recent posts," author profile, search bar, and/or navigation menu. Here's a good example of a simple sidebar. Notice how it maintains consistent font and color scheme in order to encourage continuity from the blog to the sidebar.
Now check out this poor example. Notice how there are different font sizes, colors, images, logos, advertisements, widgets, and more. It's a total mess. If your blog sidebar looks like the latter example, then you need to get cleaning.
Remove Dead Links
Dead links are not only frustrating to your blog visitors, but they can also negatively impact your search rankings. Use a tool like Broken Link Checker to quickly analyze your site and identify if you have any unusable links. Removing dead links is akin to throwing out junk that's piled up in your home. It has no use and simply takes up space.
Reconsider Social Media Buttons
Ask a dozen bloggers about social media buttons and you'll like get responses that are split right down the middle. Some people love them and other people hate them. In reality, it doesn't matter what your peers think. You have to consider their efficacy in terms of your own blog.
Are people using your social sharing buttons? If yes, then by all means, keep them! If not, then it's time to eliminate them. Underutilized social proof buttons actually serve as negative social proof. In other words, people see that nobody else is sharing your articles so they choose not to, as well.
Clear Out Spam Comments
Finally, make sure you clean out any spammy comments that have been left on your blog posts. Spam comments make your blog look bad and actually discourage genuine visitors from commenting on your posts. And in order to stop future spam, consider downloading a plugin like Anti-spam.
Ready, Set, Clean
Cleaning is one of those things that we all hate doing, but feel good about after. You need to make cleaning your blog a priority. It's not a one-time task. Most agree that cleaning out your blog on a semi-annual basis is adequate, but you may find that your blog needs it more frequently if you have a large readership or post multiple pieces of content per day. Whatever the case, today is the perfect day to start cleaning!