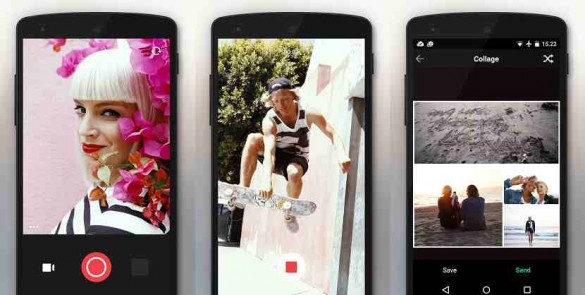 We have all become aware of the importance of social media in the sphere of blogging, but few of us have the time or the energy to use all of the social media that are available today. We usually pick one or two that are the most convenient to us or that seem to have the most traffic.
Facebook and Twitter are the most popular for an obvious reason. But have you ever considered what photography community apps, such as Pinterest, We Heart It and EyeEm can be used to draw traffic to your blog? Apart from having fun and finding inspiration, sharing and selling your photos, these apps can help us as a marketing tool. Here is how.
Why You Should Use Photography Community Apps
1. Attention, Please!
Content is king, yes. But with all the online content we are exposed to today, bloggers must make their content more engaging and more interesting than others. Like the information overload was not enough of a problem, it has been noticed that the attention span of people is getting shorter and shorter. So bloggers now have to grab their readers' attention fast. Human eye processes visual information much faster than textual. With all this in mind, it is only logical to take advantage of the visuals. Some blogging niches, like food, fashion, and travels, rely heavily on visuals. Even if you have the most interesting and informative article, it will be more appealing if presented in a compelling way. A good photo also enhance the credibility of the author. And photography communities are a rich source of great photos.
2. Content editing
Before you start creating any content, make sure you know what types of content there are. We are talking about infographics, memes, video, reviews, opinion posts or "rants", lists, how-tos, case studies, interviews, research, eBooks, and podcasts. Whenever possible, include more colorful and trendy content into your posts. The competition on the market is fierce and the crowd is constantly hungry for something new and innovative.
Set your posts apart from others by using unique visual material. It is important that the photos match the written text perfectly. EyeEm, for example, offers the possibility to search through various categories, such as love pictures, travel pictures, blogging pictures, etc. so you can always easily find a perfect photo to support your textual content.
3. Share and Care
Shareability of the content is what affects how much traffic your blog will attract. Plain text receives less likes than that with images by nearly 50%. Again, keep in mind that ordinary-looking generic images will get lost in all the abundance of visual content out there on the web. By joining photography community apps, you will gain access to thousands of original photos. When selecting photos for you blog, pay attention to the tone, color, composition and message it conveys. Discover your unique visual style and establish a recognizable visual brand in the blogosphere.
4. Make Money as a Freelancer
Do you love photography so much that you would like to make a living out of it? With these apps you can do it more easily. How? Well, the first thing you will need to do as a freelance photographer is to make your own portfolio to show samples of your work. Most of these apps offer the option to create a portfolio and build it up later. Start with one or two photos, and connect with other users. Once your circle of followers and connections becomes bigger, you can start selling your photos to them.
5. Pictures Speak a Thousand Words
Over 90% of human communication is nonverbal. It is not surprising that visual content has taken supremacy over the digital landscape. If you want to keep up with the market trends, creating a strong visual identity and mastering the skill of visual storytelling should be your primary goal. And photography community apps can be your staunch allies on this quest.
How often do you use visuals in your posts? Are you a member of any of these communities?
This post was written by Amy Mia Goldsmith, a literature graduate from Melbourne and a blogging enthusiast. Contact her via her Twitter account.