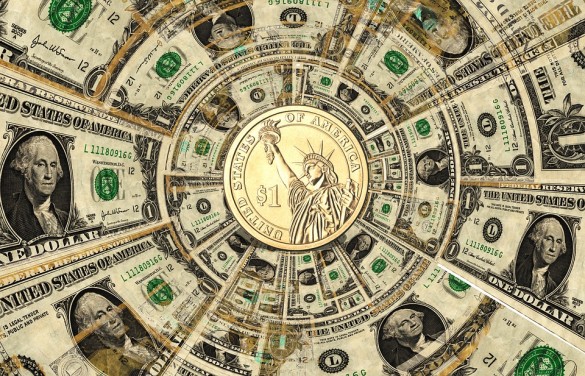 You've probably heard about people that make thousands of dollars per month, just by blogging. But this business venture isn't quite as easy as it seems. There are a lot of moving parts in such an operation, and it often takes a lot more than just a great blog to bring in revenue.
The most important thing to understand is that there's no single way to make money off a blog. It generally requires multiple endeavors working together to improve your platform and spread the good word about your blog.
Also, it's important to recognize that most bloggers don't make enough to replace their full-time incomes. A very small percentage make more than $1,000 per month, and an even smaller percentage make over $10,000 per month.
That doesn't mean it's not worth the effort, though. Particularly if you're looking for some supplemental income. If you're ready to give a revenue blog a chance, here are some things you should try.
1. Advertisements
Perhaps the most common way bloggers make money is through advertisements. Advertisers will pay you based on the amount of traffic and click-throughs the ads on your blog receive.
If you're new to the game, start with a program like Google's AdSense. It's simple and easy to use, and it doesn't require a lot of technical knowledge. It's one of the largest advertising networks around, meaning you'll reach a wider audience and generate a better income, even if your niche is fairly uncommon.
2. Affiliate Endorsements
Don't assume you'll partner with major companies like Nike at first, but you can reach out to some smaller companies for endorsements. Furthermore, try to keep the products within your niche. For example, if you blog about the latest entertainment tech, you might try working with a speaker company to offer their advertisements and endorse their products. You'll make a certain percentage off these ads every time someone engages with them.
3. Exclusive Offers
After you've developed a good readership, your opportunities for making money can expand. One way to do this is to create exclusive offers for your subscribers. This makes your readers feel unique and like they're part of something bigger, while also bringing revenue to your blog.
Offer a special discount on your merchandise for those who subscribe, offer a free eBook download, or give away other free items. These discounts are like investments in your readers, encouraging them to fall in love with your products/blog and come back for more.
4. EBooks
Even with the rise of multimedia, eBooks are still extremely popular, and they're excellent for promoting your niche. Blogging is a way to provide free information, but if you have valuable information that you think is worth paying for, put it into an eBook, and sell the downloads for a small price.
Ideally, your eBook and blog should be connected. For example, if you have a home makeover blog, your eBook could be a how-to book about design. It could feature information about using appropriate colors, balance in design, and other relevant discussions to connect the information and bring in more revenue.
5. Product Sales
Another popular way to make money from your blog is through actually selling products. Anything from shirts to knick-knacks can generate sales. After choosing a product that goes with your blog, promote it through social media and your blog posts, and watch the revenue stream in.
The most important thing you need to remember about making money through a blog is that it won't happen overnight. During this process, you'll practice dedication, perseverance, and patience as you grow your customer base and learn what it means to operate a profitable blog.