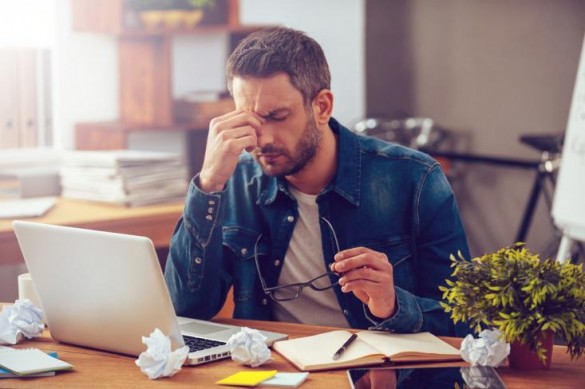 It's easy to make mistakes in ecommerce; though the industry seems so simple ― step one: set up website and sell goods; step two: make money ― selling goods online has become incredibly complex. Now that the online retail market is worth well over $300 billion, every business has a digital storefront, which makes finding customers and converting sales all the more difficult.
Of course, having a blog helps. Blogs inform customers about company products and values; blogs increase website rankings in search engine results; blogs increase credibility, transforming companies into industry experts; and more. Fortunately, many ecommerce websites have started building blog content. Unfortunately, most seem to be doing it wrong.
Blogging is more than organizing words into sentences. To earn the amazing benefits of a blog, ecommerce businesses must rectify these six major mistakes they continue to make.
1. Too General Blog Topics
Though statistics are hard to find, some experts contend that there are close to 500 million active blogs online (as well as 1.65 billion social media accounts), which means business blogs have to fight for loyal readers. Unfortunately, the usual tactic ecommerce sites employ is inundating their blogs with posts about everything. They assume that the more keywords they shove into their content, the likelier customers will be to find their way to the site and store.
However, this method makes some seriously wrong assumptions about SEO ― and about ecommerce blog readership. Google ranks each Web page separately, determining its topic using the available keywords; thus, focused blog posts that use a plethora of similar keywords will rank best. Additionally, ecommerce blogs are not lifestyle blogs, and readers rarely expect ecommerce sites to update every day. Instead, a well-researched, highly relevant post once or twice a week is sufficient to maintain an audience.
2. Lazy SEO Tactics
When entrepreneurs build ecommerce websites, most know just enough about SEO to do cursory keyword research and plug those terms into the site's content. While content does factor highly into Google's ranking algorithm, it definitely isn't the only place blogs need to employ keywords. Meta tags, including meta titles and descriptions, should have appropriate keywords to label the content, and blog headlines also need to be effectively descriptive. Instead of following clickbait trends that confuse readers and Google crawlers alike, ecommerce sites should clearly explain a post's content with its titles.
3. Clunky Site Architecture
When a beautiful, functional ecommerce site is the main goal, entrepreneurs often forget about the site's blog until the very end. The result is usually some sort of unwieldy plug-in from WordPress (or another site) which rarely ever looks good. Bolted-on blogs tend to lack the features of the parent site, making navigation a chore and destroying aesthetics. When users get lost on ecommerce sites, they leave for less confusing online stores.
The solution is obvious: No matter how hard it may be, an ecommerce website must integrate its blog within the site's main architecture. Then, users can comfortably navigate back and forth between blogs and products with ease.
4. Spotty Publishing Schedule
The average ecommerce site does blogs like the average person does his or her New Year's Resolution: Productivity is wild and crazy for a week and a half ― before disappearing entirely. Like quitting smoking or losing weight, managing an ecommerce blog doesn't produce results in a week, and publishing one post every three months isn't effective, either. Blogs need a strict schedule for blog release to grow a loyal audience.
5. No Community Involvement
Many bloggers ― not just the ecommerce type ― fear including links to other blogs, believing that when readers click, they will never come back. However, the best thing about the Internet is its power to bring people together ― and not just to buy things.
Though an ecommerce site is unambiguously interested in selling products, its blog should work to make connections and build communities through interaction with other online entities. Social media accounts can be helpful in finding an audience, but developing relationships with other (ideally, more popular) bloggers is exceedingly more powerful for increasing views and sales. To do that, ecommerce blogs should include external links, no matter how scary that sounds.
6. Inconsistent Style
The way an ecommerce website looks is important. The best sites say all they need to with effective design: They are safe, they are simple, and they are stylish. It makes sense for an entrepreneur to spend weeks designing the perfect layout, deliberating about icons and fonts, and selecting color schemes; what doesn't make sense is for the style to fall apart on the ecommerce blog.
Whether it is due to a bolt-on blog as mentioned previously or some other design failure, the blog must employ the same colors, fonts, and overall aesthetics of the rest of the site. Otherwise, customers are put-off and will likely take their business elsewhere.