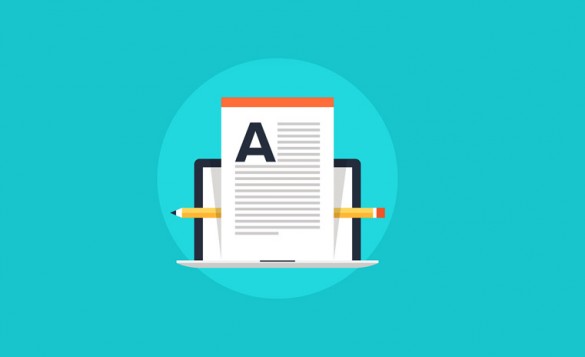 You should feel proud of yourself for developing a decent blog with a solid platform and a few followers. It's probably not time to celebrate just yet, though.
The mark of a good blog doesn't involve just the quality of the content, but also the engagement of its readers. Without that engagement, your blog won't last.
In case you're a little fuzzy on what the term means exactly, here are some details. Essentially it refers to any reader interaction with you or your blog in any way. Traffic, visitor behavior, comments, social shares, purchases, user feedback, and anything similar counts as engagement.
Successful engagement is different for every blogger, depending on his or her goals and blog purpose, but it's vital to note that every blogger should have goals for engagement … and the blogger should be tracking those metrics to make sure things are going smoothly.
If you're not pleased with the results of your tracking, here are some details that are most helpful to bloggers who seek better engagement.
1. Use Captivating Titles
Your content can be exactly what your target audience is looking for, but if it has a boring, non-descript title, that won't count for anything. It's your title that draws in the readers, and a series of poor ones could be the cause of your anemic traffic levels.
Elements that help to improve your title include statistics, figures, questions, buzzwords, and keywords. In general, they should be short and sweet in order to catch readers in your net.
2. Be Smarter About Use of Colors in Design
Remember, you're communicating with the design of your blog almost as much as with your words (even more so, initially), so the reason you're low on reader interactions could lie here.
First and foremost, evaluate your colors. It's important to be aware of how colors affect your readers. Some will tend to drive action, such as red, while others might encourage weak engagement, such as light blue. The right colors can boost readership, and the wrong ones can kill it.
3. Offer Images to Enhance Content
Blogs should always contain more than just words. Studies show that 90 percent of the information that enters the brain is visual, and that images can be processed 60,000 times faster than text.
Infographics, graphs and charts, screen shots, product images, and more can be used to enhance your content and encourage your audience to hang around long enough to perceive the value of what you're writing.
4. Tell Compelling Stories
Perhaps your lack of engagement may lie with the blog content itself. Your written content may simply not be interesting to your readers, or you might be overlooking the potentially gripping stories.
Either way, reverting to storytelling as opposed to information gathering is usually a good strategy for getting more readers to visit your blog.
5. Incorporate Multimedia
If time spent on page is an issue, think about bringing in more multimedia. Videos in particular can make a big difference.
A study from Marketing Sherpa shows that pages with videos receive 100 percent more engagement than those without. They're easy to digest and are typically watched from beginning to end, which means more potential customers will see your call to action at the end.
6. Post Strategically on Social Media
You're probably already posting on social media, but you might not be doing enough of it, or adopting the best approach. Currently, the top social platforms for bloggers are Facebook and Instagram, though Twitter and Pinterest are not far behind.
Maintain an active account on each network and post daily to keep your followers engaged. As you post, don't just say things like "Here's my latest blog post," and hope people read it.
Instead, tell a short story, post a picture, or create a video that goes with your blog post and is more likely to make readers want to read on. You can also use social media to increase exposure to your blog. Holding a sweepstakes or contest, for example, can encourage users to share your blog posts and increase your total followers.
Blogging requires fluidity and change in order to keep up with your readers and their tastes. As you promote your blog and fix some of its other nuances, you might be surprised by how quickly your total engagement increases.