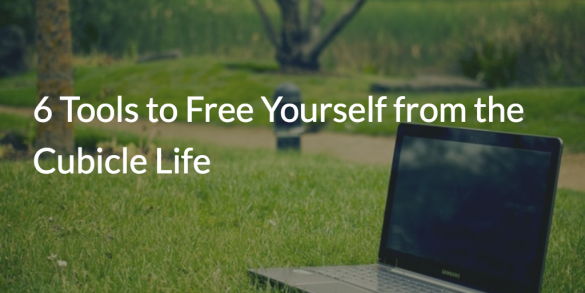 Editor's note: This post was written by Mark Fenske, a freelance writer, marketer and developer. Originally from Portland, OR, USA; currently living and working from Brisbane, Qld, Australia. You can contact Mark here.
6am, your alarm goes off. You look outside, it's a nice sunny day and you're ready to tackle it. You get ready, have your coffee and a quick breakfast then get in your car and go to work. Doors open to the office, you go and then you sit down in from of 3 gray or tan fabric walls. The hours tick away, the beauty of the day slowly fades into night and if you're lucky enough to not get asked to stay late by the boss, you might catch those last few minutes of the sun on the drive home before it sets. Of the 7 days in the week, this at a minimum will take up 5 of them, if not more.
So why not break free of the cubicle life? You can waste away 40 hours a week making someone else rich, or you can start working for yourself. We're in the 21st century. With little more than a laptop and an internet connection, you can be your own boss with your own company.
You can work from home, the park, a coffee shop or half way around the world in a foreign country. If you looking to start your own blog, stop reading any further and have a read through this 7 Questions You Should Ask Yourself Before Starting a Blog, making sure you're prepared for the work ahead. Once you've answered those questions, come back here. This article isn't interested in helping you get rich quick. We'll save that for other posts. This is to give you the tools that will help you work lean, start up an online business and begin spending those 40 hours a week working for yourself.   Alright, enough chat, let's get to the good stuff.
Business and blogging tools to get you started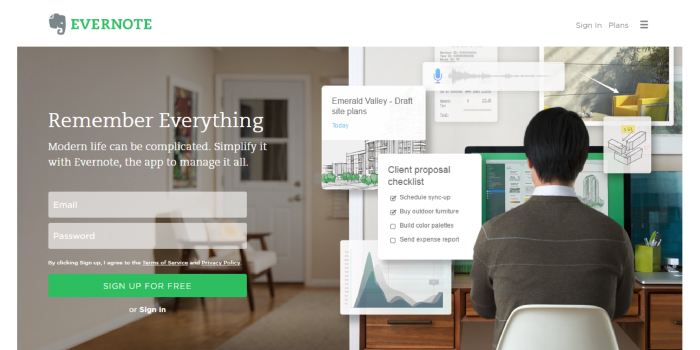 The first thing you'll find out quickly as you're starting out, there's no shortage of things to keep track of. Whether it's paperwork, passwords, important events, meetings or anything else, it's going to pile up fast. If you're not careful, you'll end up barely able to find your keyboard under the papers or the monitor behind your post-its. This is where Evernote comes in! Keep all your important documents, presentations, events and more all in one easy to organize spot. Starting a business with a friend? Collaborate with them on joint projects and documents. Best of all, the Evernote app allows you to take everything with you on the go. The free version should be able to get you up and going to start. But consider upgrading for some nice extra features. Less than the price of two full-price movie tickets and a dinner out will get you a full year of premium Evernote service.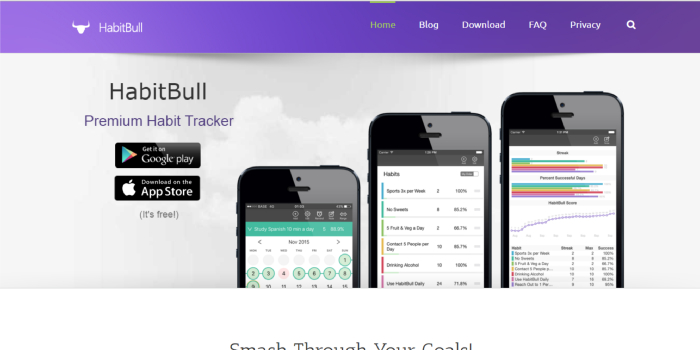 Changing your whole routine from working in an office with set hours where your whole work day is totally planned out for you to working for yourself with you scheduling your own work week is much easier said than done for some people. It may require learning some new habits that you didn't even consider when sitting at your cubicle. HabitBull is designed just for that. This mobile app only tool has one mission, to help you introduce new habits into your life and make those habits stick long-term. It's still going to require you going out and doing the habits you set for yourself, but HabitBull will set reminders for you and track your progress so you can see how well you're doing sticking to those goals. When making such a drastic lifestyle change as going from corporate to self-employment, creating new habits to encourage success is a must!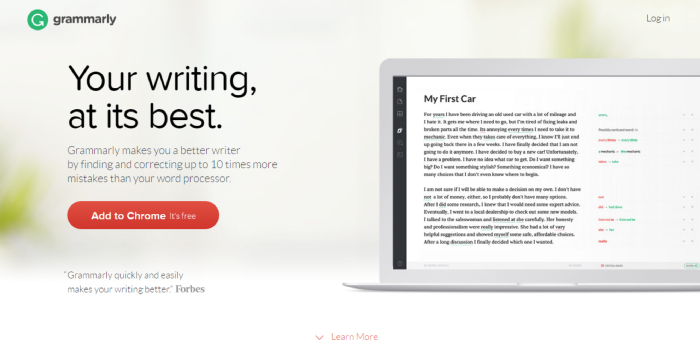 Whether you're starting a blog or some other web based business, the copy you write needs to be clean and professional. Even the best of us need help with this. Writing all day long can make it easy to miss some obvious mistakes. Grammarly is a free web-based tool that takes spell check to the next level. You add the extension to Chrome and download it for Windows and Microsoft Office so no matter what you're writing, it's always going to look and read as perfectly as possible. (Psst, let me tell you a secret… Grammarly was used for this very article.)
Bookkeeping – Mint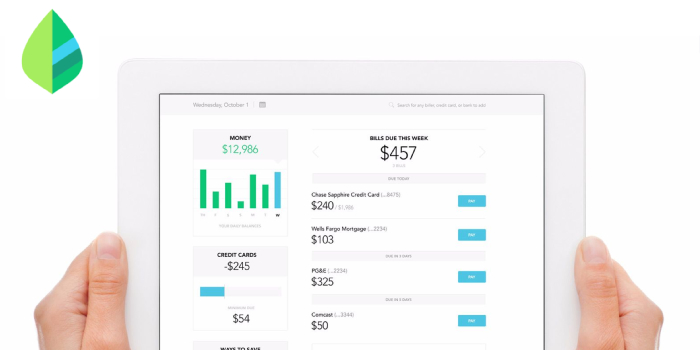 Once you start your own business, you become your own accounts department. No longer do you have someone in the corner office printing your checks on the 15th and 30th of each month that you can talk to. You need a way to keep track of your budget. In comes Mint by Intuit. Yes, that Intuit, the guys who brought you Quicken and TurboTax. You can trust these guys know what they're doing when it comes to helping you keep track of your budget. Get full reports, alerts, and tips, all geared toward helping you save money and time.
Marketing Material – Desygner
So you've got your foundation set, now it's time to make this stuff look good! With everything else you have going on, you won't have the time to learn new skills like Photoshop or Illustrator to make business cards or images for your social media accounts. Not to mention the cost of expensive design suites like that. Desygner is aimed to help with just this issue. Pick from professional pre-made templates or jump in from scratch and get creative. Make any kind of marketing material you need, digital or print ready. Collaborate with friends, upload images from anywhere and take your designs on-the-go with their iOS and Andriod app to create or edit designs directly from your phone. Thanks to them being beta as of this writing, Desygner is 100% free. Just sign up and get started!
Social Media – Buffer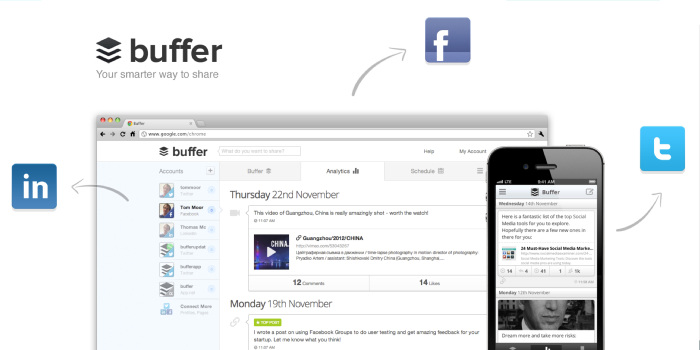 Once you're up and running, you need to build a fanbase. Social media is your outlet to the world, but with so many channels to keep track of, how can you possibly be posting regularly on each while still getting any other work one? Buffer can help. Schedule your posts on the social media outlet of your choice all at once for the entire week. Just add the image, text, and hashtags you want, schedule when you want the post to go out and let Buffer take care of the rest. Buffer also offers an iOS or Android app, so you can schedule your posts even when away from your computer.
With these 6 business and blogging tools, you'll be well on your way to getting started with your new cubicle free life!
Do you other tools you recommend?