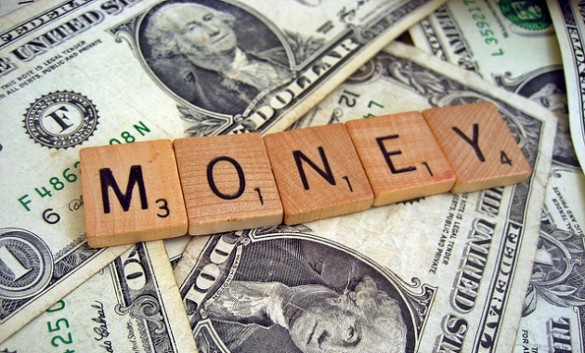 Blogging has always been one of the most popular money-making channels for writers. You can build a blog from scratch and write about topics you care about, or take up blogging jobs from companies that require someone with finesse with words. Either way, it takes a lot of dedication and skill to lift your online writing career off the ground.
Today, there are several things you can do to improve and optimise your blog while making more money in the long run.
Ensure Content Quality with Tools
It doesn't matter if you're writing a personal movie review or writing a paper from scratch. Whatever you do in the writing space (blogging, resume writing, copywriting, etc.), you need to make sure your work is free from grammatical errors and spelling mistakes. It must also be highly readable and flows well when you read it aloud.
There are several tools you can use to automatically check your pieces for corrections and possible improvements. As a professional blogger, you should practice running posts through tools like Grammarly and GramMark before you publish them.
Build a Following
Ultimately, a personal blog is a strong item in a writer's portfolio, especially if it is seen as a credible and authoritative source. This is why one of your priorities should be to establish a following by building email subscribers.
For this, you will need two pieces of software: a lead capture tool and an email marketing tool.
SumoMe is one of your best options if you want a list builder that can help you capture leads. It is easy to install and comes with tools and analytics for optimisation. When it comes to email marketing, you need a tool like Aweber.
Remember to avoid being spammy by sending too many emails. It's generally a bad idea to send every single blog post you since it doesn't offer additional value.
Over time, building a following will also result to bigger traffic and more AdSense profits. Aside from ads, there are also a few options on how to make passive income with your blog.
Selling Affiliate Products
Once your blog is seen as an authority in your specific industry, you can grab the opportunity to make additional income by reviewing affiliate products. You earn a commission whenever a visitor clicks your affiliate link and closes a purchase on your partner's website.
Of course, you need to choose products that are related to your blog. This will help attract the right audience with the best chance of converting.
It is also important to strike the perfect balance between promoting the product and providing accurate information to your readers. Remember that promoting a bad product can hurt your credibility as an information provider. This is why you need to carefully choose the products you want to feature.
A lot of bloggers look for affiliates on Amazon Associates, which is a great place to start due to the broad range of products types. Also encourage potential business partners to contact you by providing a business email on your blog.
Set Up an Ecommerce Shop
Finally, it's time to focus on making the big bucks by turning your blog into an ecommerce store. Or if you don't want to fully transition your site into an online store, you can just add an online store section where your readers can make purchases.
If you're like most bloggers, then you're probably using WordPress as your Content Management System. Your door to entering ecommerce in WordPress is the WP e-Commerce plugin. You may also resort to third-party platforms such as Shopify and WooCommerce.
An alternative to a setting up an ecommerce store is developing and selling your own web-based tool or app. You don't have to be a professional developer for this. You can outsource talented developers from sites like UpWork and Fiverr and have your app built with anywhere around $200-$500 – depending on the scale of your project.
Wrapping Up
In the end, there will always be more ways to go beyond your blog and make more money online. The strategies outlined in this article serve only as first steps for a blog that is just gaining traction.
Despite this, these strategies are still highly rewarding in the long run.
Do you know other strategies that help bloggers make more money? Share them in the comments below.