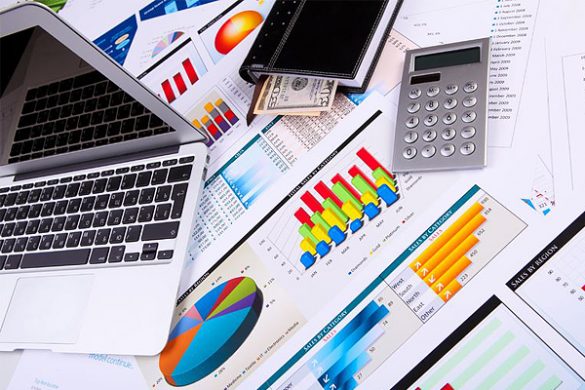 The freelancing life requires you to take on a lot of responsibilities. On top of bidding for projects, maintaining client relationships, and the actual grunt work of writing itself, you also need to make sure you get paid. However, this is one of the more stressful aspects of freelancing, especially if you work with international clients.

In this article, we will discuss the tools and services that a freelance writer or blogger can use for all money-related tasks. This covers everything from invoicing international clients to managing your finances. First, let's take a look at the payment gateway in which you'll receive your funds:
1. PayPal
This is by far the most popular payment option for freelancing online. PayPal is easy, fast, and reliable in terms of receiving your payments. It is also globally recognized and widely used by freelancers and online companies.
With PayPal, international payments can be credited instantly to your account. You can easily use your for online payments such as online tools, subscriptions, and web hosting. When it comes to requesting payments, PayPal offers a free email invoicing tool that helps you process payments faster. Just make sure you provide an accurate quote of your services before delivery to avoid conflicts later on. Also take note of the currency of your payment terms. A currency conversion tool (to be discussed shortly) will be useful for this.
Despite its popularity, PayPal is far from perfect. If you operate in the US, you do have to pay 3-4% of the total transactions. This may not seem much, but it can easily add up to a lot in the long run. If you live elsewhere, transaction fees could be anywhere between 0.5-4 percent — depending on the payment method. Additionally, transferring funds to your bank account comes with a 3-4 days delay.
2. Currency.Wiki
A currency converter & exchange rate resource such as Currency.Wiki will keep you and your international client on the same page. Not only does it provide updated currency exchange rates, it also offers a "historical rates section", which can be used to determine the rates on a specific date. Just be sure to discuss the payment currency and set the rates with your client before you start working.
To make the most out of your international freelancing services, you may also consider setting up an international banking account, which allows you to hold your money without paying the conversion fees right away. This will allow you to make the most out of your work by withdrawing money when the exchange rate is more favorable. For example, if the USD to GBP rates were lower today than when your client paid for your services, then you can simply hold your money on your international banking account as you wait for the rates to improve.
Note: If you're using wire transfer to bill your clients, remember that the conversion rates found online usually describes the mid-market rate, which is not always the same with your local bank.
This usually means you will be receiving less than the amount you're expecting (since banks want to make money with marked up rates).
3. TransferWise
TransferWise is essentially an alternative to PayPal. Its main advantage is that it uses the mid-market rate when converting currencies. In other words, you can accurately estimate the amount you'll earn using a currency converter.
Another advantage is that TransferWise typically has lower transaction fees than PayPal with only about 0.5% per transaction. They also declare all the associated fees upfront so you know exactly how much you're going to get.
When it comes to the downsides, most clients may not be comfortable with anything else apart from PayPal and wire transfers. Furthermore, the number of countries that can use TransferWise to send money is still limited, but it does include the US, UK, and countries that use Euro. This is why it's recommended to use both PayPal and TransferWise for your freelancing/blogging services.
4. TaxAct
This may not be a priority for new freelancers who are still getting up on their feet, but doing your taxes is crucial if you're an established content writer or blogger. However, taxes can be flat out confusing and time-consuming. This is why you should use a tool such as TaxAct to get your taxes done easily.
One advantage of TaxAct over other tax filing tools is the degree of functionality that free users can access. It supports most tax forms and allows you to keep track of important records such as receipts, bills, and other tax documents through the DocVault mobile app. It also offers a library of learning resources and customized tax information based on your situation, which can be determined by answering simple survey questions.
5. Buxfer
Now that you're effectively managing your payments, it's time for you to take charge in planning for your future finances. Remember that you should never be too comfortable as a freelance writer or blogger. Clients come and go. Plus, there are many unexpected events that ultimately makes your income undependable. This is why it's important for freelancers to plan ahead and manage their budget effectively.
For this, you can use a comprehensive money management tool such as Buxfer. It allows you to setup and monitor different accounts in a single dashboard, which is helpful for segregating your freelancing world from your household finances. It also features a powerful visual toolset that can help you with every aspect of money management — from budgeting to forecasting.
While some freelancers write for joy, most of them do it for money. Let's face it – it is simply the most rewarding incentives, especially since most everyone uses money as the measure of success. This is why in addition to working harder, you must also be a lot smarter when it comes to your finances.
Author: BloggingPro