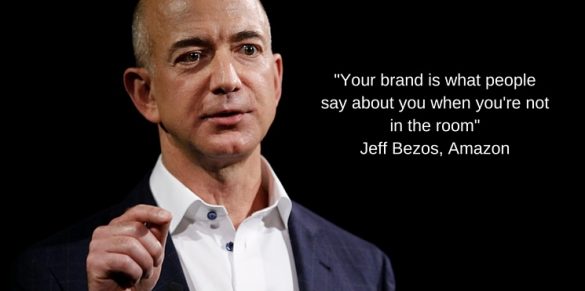 Negative online publicity spreads quickly and without boundaries. It has also become more commonplace, helped along by mobile technology and advancements in internet quality and speed. What makes it worse online is, the internet never forgets. Business owners have to keep in mind that every post, tweet and video posted in the digital world live on forever and can be ferreted out by interested persons.
Today, it's not enough for a business to have a web presence. It must have a reputation management strategy as well. Most online reputation damage comes from review sites like Yelp and Amazon and social media. Readers perceive them to be more credible because they are user-generated and not coming from paid hacks. A study by Invesp showed that 78% of consumer decisions were influenced by what they read on social media.
Thus reputation repair is mandatory on social sites like these. Business owners may not be tech-savvy enough or are too busy to monitor their social presence. Yet, allowing their employees to take charge of the company's Facebook, YouTube or Yelp accounts may do more harm than good.
A suitable solution is to get the services of online reputation management (ORM) companies. These are professionals who know how to work the web so that any negative content about your company gets pushed down to pages seldom visited in a Google search. Because the internet spares no one, some ORM companies like Reputation Defender manage both business and individual reputations. Job applicants have been turned down by companies based on their social media accounts. Renowned persons and celebrities have been vilified for their opinions, remarks and actions. Individuals who wish to get back their good name can turn to ORM companies for their digital salvation.
But even if you hire an ORM firm to manage your digital business image, it still helps to know the basic guidelines for using social media to enhance your online reputation. Here are a few of them:
It's not only your business name; protect your personal reputation as well.
As a business owner, whatever you do in your personal time will reflect on your company as well. But not having a Google+, Facebook or LinkedIn account is not the solution. You need them to maintain a professional image that is abreast with the times, keep track of your company's social life and monitor your competition. Keep your personal image safe, clean and untainted by carefully choosing what you post and responding to comments with decorum and respect. Another reason for having social pages is to stop competitors from making false accounts using your name and setting in motion a negative publicity.
It takes many good deeds to build a good reputation, and only one bad one to lose it.
Benjamin Franklin
Engage with your audience on social media.
Interact with your followers and audience in real time, as much as possible. With mobile tech, there's no reason not to be able to do so. When dissatisfied customers report a problem with your product or service, they should get a response from you within 24 hours. Use their name and apologize for the unfortunate experience. If you need to talk about the issue in private, ask for an offline talk but post the resolution on your page so other customers can see that the problem was addressed properly. Negative comments get more reads than positive ones and the repercussions are harmful. Never blame the customer, even if they are clearly in the wrong. Take the higher ground and don't respond in an angry or sarcastic tone, even if the customer rants and raves.
Assess the damage and see what you can or can't control.
If you have been cyber-attacked by one person and a mob mentality assault follows quickly, keep your cool but never engage in a battle with them. Several unknown elements at play here and it becomes a delicate situation. On the one hand, silence may be seen as an admission of guilt, weakness, a dismissal of a petty issue or complacency. On the other, you must control your own behavior even as you can't control the others.
Replying to the issue via a press conference or on a website posting is a more dignified approach than replying via the social site where the attack was done.
Learn from your critics and detractors.
A crappy customer experience posted online is an opportunity for you to know more about your audience, find solutions to the problems and create a message that will bring back upset clients.Offering a discount voucher for your products or services will soften them more.
Finally, fight back against illegal assaults.
When attackers post false and damaging information about your business, it's time to draw the line. Stop being the nice guy and forgiving the attackers or worse, not doing anything at all. Such was the case of two Domino's Pizza employees who posted a disparaging video on YouTube that got more than million views and ranked the pizza company in the top five results on page 1 of Google. Explanations and press releases from the company were not enough to contain the damage and plummeting sales.
Domino's had to file felony charges and civil suits against the two employees to show the public that they were not taking such matters lightly.