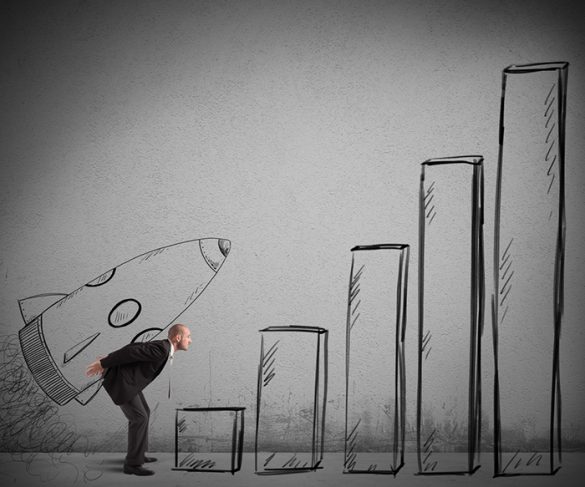 Chances are that you are unhappy at work. In fact, the majority of the American workforce is right there with you. A report conducted by Conference Board found that more than half of the working people they surveyed were unhappy at work. So, what gives?
Just like the people surveyed, you might be unhappy due to factors like job security, promotion policies, wages, sick leave, vacation policy, health plans and retirement plans. Or if you're a creative professional, like a blogger, writer or designer, you probably don't like to be cooped up in an office cube all day for eight hours.
Wouldn't you rather work from home, on the road or in a shared working space when a creative idea strikes? Yes? That's what I thought. The corporate world is not for everyone. If it's not for you, consider these strategies to launch yourself out of the office and into a satisfying career — without cubicles.
Talk With Your Boss
If you aren't quite ready to leave your corporate job, but you're ready to take the first step to make a change, talk with your leader. In many cases, your boss will be understanding of your point of view. For example, if you want to work from home more often, discuss it.
However, you must be realistic. Don't expect your boss to totally be on board with your request at first. Start small and request to work remotely for one day each week. As time goes on visit with your boss again and cite how working from home benefits your productivity and the business's bottom line. This way you might be able to work from home more than one day each week. If time with your boss is limited, a great time to bring this up is during your performance review.
Start Small
Again, maybe you're not exactly ready to leave the office. Test the waters and dip your toe into the world of blogging before diving in headfirst. In many cases, bloggers can create a site and manage their content while holding down a full-time job. Blog about something you love, something you know a lot about and something that people want to read about so it doesn't feel like a chore.
Create an editorial schedule that works with your full-time work schedule and get blogging. For example, publish a post once a week rather than daily to keep your sanity — and your regular daytime job.
Read Up
There is an infinite amount of resources available to bloggers and people who are ready to catapult themselves out of the corporate world. This includes books. From "Blogging for Dummies" to books specifically covering blog posting platforms like WordPress, there's no shortage of information out there you can learn from.
Supplement Your Income
Now that you're ready to depart from your cubicle at the office and commit to blogging, there's just one thing you should consider before saying goodbye for good. Your income. Where will it come from and will you make enough to pay your bills and buy your groceries? For many, a paycheck for blogging online doesn't come right away. Only after you've built up your blog and your brand will you start savoring the fruits of your labor.
Many bloggers earn money from affiliates and ads. However, bloggers can also earn income from speaking engagements, consulting and training, too. But that all comes well after you've created a well-established, readable blog. In the meantime, consider freelancing for other blogs or publications on the Web.
Additionally, you can supplement your income by taking on contractual opportunities. For example, Amway, the No. 1 direct selling business, gives people the chance to add dollars to their income by selling a series of quality products through a contractual agreement. Some other gigs you can look into to supplement your income include Uber, TaskRabbit and Etsy. Leaving the corporate world often means stepping outside of your comfort zone and trying something new, so don't restrict yourself or be hesitant to try new things to earn an income while blogging.
Give Your Notice
Congratulations! You're finally ready to leave the corporate world behind. Even if you're ready to kiss corporate life goodbye for good, giving your notice can be difficult. Remember to be polite and gracious. A two-week notice is the norm and it's also a positive transition point for you and your employer. Giving a notice doesn't put your boss in a bind.
Although it may come up, don't feel compelled to give your reasons for leaving. Business experts say that you don't have to give your company detailed reasons for your departure from the office. Show your gratitude and thank everyone because you never know when you'll need a reliable reference.
This post was written by Lauren Topor, a lifestyle writer based in the Southwest who spends her days writing about food and health, fashion, fitness and entertainment. Follow her on Twitter.