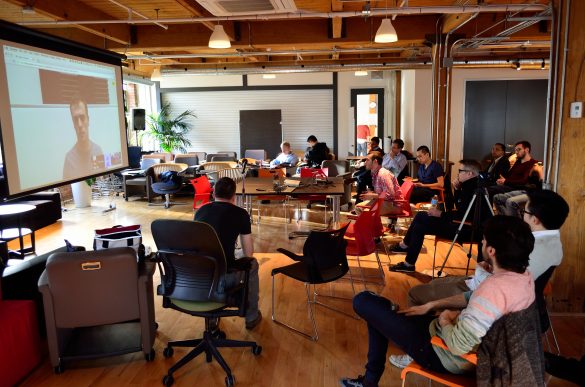 As more corporations embrace work-from-home protocols and greater flexibility, employees now have better opportunities to get more done with their time. This has led many to take on freelance work for supplemental income, while others have opted for launching small businesses on the side.
In addition, people now manage work-life responsibilities more efficiently, enabling them to spend more time with friends and family even in the middle of their work shift.
Regardless of how this flexible time is spent, let's look at how telecommuting options are benefiting employers and the effects on employees' potential earnings and way of life.
Flexibility Improves Performance
While not every corporation has yet adapted a flexible work culture, those who have are reporting increased employee satisfaction and overall productivity.
In a study by the University of Illinois led by professor Ravi S. Gajendran, it was found that telecommuting options can increase employee performance and contribution efforts. This flexibility can, at times, also improve employer-employee relationships.
When working solely in an office environment, your job must be completed during your shift, which typically consists of a 9-to-5 schedule. This often builds unnecessary pressure and frustration among workers, especially in hectic and dynamic work environments.
By embracing flexible working hours, however, organizations allow workers more time to finish any given project – regardless of location. With the exclusion of tight deadlines, this flexibility has partly led to greater satisfaction among workers.
The World is Your Office
Whether performing the job in your bedroom or at the local Starbucks, you can still turn in the same high-quality work that is normally done in a conventional office environment.
Partial work-at-home jobs are also on the rise, with many workers staying home 2-3 times a week. In fact, a study by GlobalWorkplaceAnalytics.com found that:
Remote flexibility has grown by 103% since 2005
50% of the U.S. workforce holds a job that embraces some degree of telecommuting
3.7 million employees can work remotely at least 50% of the time
Choosing your own work setting was largely restricted even after companies embraced telecommuting options due to limited broadband availability, which has improved drastically within the past 10-15 years.
Prominent business leaders are also confident that roughly 50% of employees will be working remotely by 2020, as detailed at London Business School's Global Leadership Summit.
Greater Financial Opportunities
As technology continues to advance, a new wave of opportunities has prominently surfaced: Greater freelancing and self-employment opportunities.
Workers are increasingly relying on freelance gigs to earn money on the side and supplement their monthly income. These work-at-home jobs consist of people lending their skills on-demand to those in need.
Take online platforms like Workfast, for example. The service connects you with workers from all walks of life ready to perform any type of job on-demand. Freelancers get aid on a daily basis, receive consistent work — and perhaps most importantly – work when and where they wish.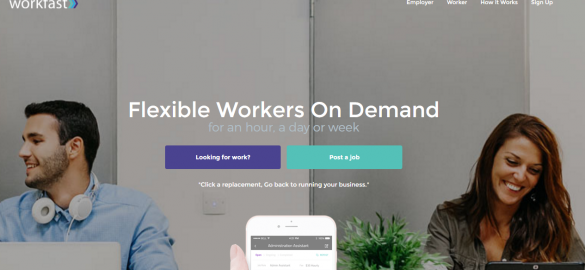 Such services also work well for clients and employers; as there are no listing or subscription fees involved, this generally means more consistent jobs for workers.
Ambitious workers have also launched their own businesses with the help of such platforms due to affordability and the overall versatility found in the marketplace. Regardless of your goals, greater flexibility has undoubtedly allowed for broader, more exciting opportunities outside the office.
Cost-effective for Everyone
Similarly to earning more money, remote workers' bank accounts remain relatively untouched compared to those who routinely travel to the workplace. Commuting time often eats away one or two hours of your day, depending on location and road conditions. This naturally leads to more gas spent, additional mileage added to your vehicle, and general wear and tear. And let's not forget those expensive suits and shiny shoes you would need to purchase on a semi-regular basis.
Employers can also save a buck by embracing remote schedules, leading to lower resource consumption and fewer limitations depending on the line of work. Affilorama CEO Simon Slade has experienced consistent savings over the years by outsourcing and hiring workers without geographical limitations.
He adds: "By allowing employees to work remotely, you can hire the best of the best while not limiting yourself by geographical restrictions."
Slade also admits not having to worry about paying for office space and computer equipment, adding: "telecommuting saves me money because they pay for their own computer, electricity and other utilities."
Better Work-Life Balance
In a Microsoft whitepaper titled Work without Walls, a survey indicated that 60% of employees viewed work-life balance as one of the biggest benefits to working remotely.
This goes to show the importance of flexibility for employees, and perhaps a tell-tale sign that work-at-home jobs are here to stay. Most importantly, as noted in the Microsoft blog by Jeffrey Meinser, "the ability to work from outside the office is no longer an employee perk; it is a business imperative."
The chance for a working parent to spend time with his children while on the job, for example, is increasingly appealing – and many are now demanding greater flexibility as a result.
Final Thoughts
These once-far-fetched dreams are now a reality thanks to a wide range of tools and technologies. Virtual Private Networks (VPN), call/video conferencing software such as Skype, and collaborative platforms like Basecamp are but a few resources making it all possible.
Whether the added flexibility allows you to become a Lynda instructor, a Workfast worker or a content writer, perhaps the biggest benefit to working remotely lies in unlimited potential for growth. You can learn more about how Workfast works here.
How has the shift in workplace culture and work-at-home jobs helped increase your earnings? Please share your thoughts in the comments below.