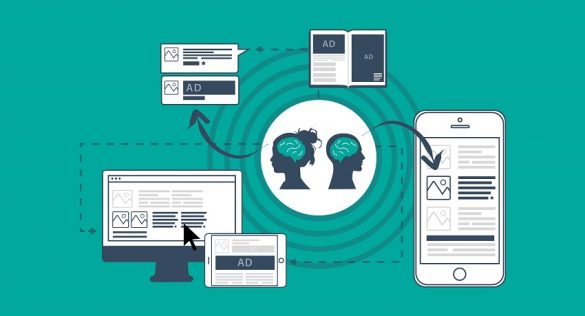 If you sense some haziness around the term "native advertising," you're not alone. Some people confuse it with any form of online paid advertising. Others mistakenly use the terms "native advertising" and "content marketing" interchangeably.
While "native advertising," "paid advertising," and "content marketing" relate to each other, they're certainly not all the same thing. Native advertising refers to paid ads that blend into the media platform they're displayed on. This type of advertising takes the form of the editorial content surrounding it. In fact, it's often hard to distinguish a native ad from actual editorial content.
Native advertising can be very creative and take several forms, as you can see from these great native ads. A few different types of native advertising include:
Recommendation Widgets: The content offered (or recommended) in these sections is presented with headings such as "recommended for you" or "from around the web."
In-Feed Native Advertising: This includes promoted content on social media feeds.
Paid Search: Paid ad placements on Google
Promoted Listings: Listings on Amazon and other e-commerce sites featuring a "sponsored" tag.
Why should you incorporate native advertising into your marketing strategy? Here are a few compelling reasons.
Native is On Track for Huge Growth
Native advertising is currently experiencing massive growth. In fact, it's on track to grow 156 percent between now and 2020. Here are some staggering native-advertising growth statistics:
Another important aspect of the future of native advertising is virtual reality (VR.) Brands such as GE have incorporated VR components via Google Cardboard into their native advertising. As VR is set for explosive future growth, native advertising will likely grow with it.
Imagine a native VR ad featuring an educational do-it-yourself remodeling project geared toward promoting a tools brand. Or, picture a virtual driving tour through New York City aimed at advertising a car. The possibilities are endless, and the future is sure to see some stunningly creative VR based native advertising.
Audiences Favor Native Ads Over Traditional Ads
One factor that sets native advertising apart is that it's not intrusive or disruptive to its audience. Unlike traditional popup ads, display ads, and videos that activate automatically, native advertising discreetly waits for the audience to come to it.
Infographics from MDG Advertising and izideo have revealed some pretty eye-opening statistics regarding native advertising. A few important findings include:
70 percent of internet users would rather learn through native content than through traditional popup ads, display ads, etc.
Internet users who click native ads have a higher purchase intent (52 percent) than those who click banner ads (34 percent)
Native ads create an 82 percent brand lift
Internet users view native ads 53 percent more often than they view banner ads
32 percent of online consumers report that they'd share native ads with friends and family
Native Advertising Bypasses Ad Blocking
Due to ad blocking, traditional online ads are increasingly becoming invisible to consumers. It's true that hundreds of online publishers are currently "counter-blocking" the ad blockers. Forbes, for example, has been known to display the following message before letting people with ad blockers view its content:
"Looks like you might have an AdBlocker on. Please whitelist Forbes.com OR log in to enjoy an Ad-Lite experience."
Although media outlets like Forbes are fighting ad-blocker attempts, many marketers feel it's just a matter of time before ad blocking will prevail. Native advertising is a solution that sidesteps the drama of the ad-block wars.
There's No Better Time than Now!
If you're thinking about diving in to native advertising, right now is the time to begin. With so much growth ahead for this effective form of advertising, smart marketers are doing what they can to gain experience today.
As with anything else in marketing, remember to start with your audience in mind. Develop customer personas, and create content your audience will love. Study successful native advertising campaigns from other brands, learn from past mistakes, and improve on what's been done right. The more you learn and experiment, the more effective your native advertising will be for many years to come.
Author: BloggingPro