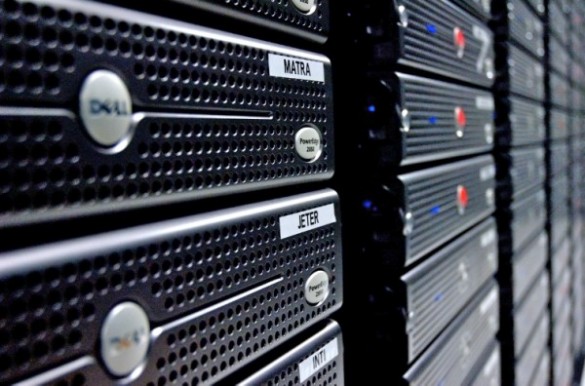 So, you've got yourself a website and you are in the business of selling templates. That's great and can be very lucrative. However, you don't want to stop there when there are so many more possibilities available to you with the bandwidth you are already paying for. One of the greatest things about being a website owner is that there are a myriad of ways to make money with websites besides just the original intention. You just have to think outside of the box and be willing to try something new to make sure every inch of space on your website is pushing your main goal. We assume that goal is to make money. Below, we will look at three different ways you can take your template website and use it to make money in other ways entirely.
Reseller Hosting
Many website operators couldn't even tell you what reseller hosting is. Fortunately, we're here to help. It is a pretty simple concept, really. You purchase your hosting the way you do now. Then, you use your bandwidth, servers, and hard drives to divide up that Internet property so you can then resell it to other people. See, not everyone out there that wants to purchase hosting for a website needs a terabyte of space. There are plenty of people looking to just purchase a small amount of bandwidth to store their blog that is mostly comprised of text. Or they might be hosting a simple website just telling about a business. These types of websites don't grow over time, so they just don't need to purchase huge blocks of space. By going through a reseller host, such as yourself, they can save money by only purchasing the space they really need, and you can make even more money without compromising on the quality of your own website. All this doesn't really have any effect on the operation of your template site except that you are getting that extra income.
Advertising Revenue
The traffic your template website is attracting on the Internet is great for your template sales, but it also can be further monetized by selling blocks of space on your website to advertisers. This can be done in a variety of ways. You could use a service like Google Adsense, where you specify an area and they fill it in with the highest-profit advertisement available. Then, you get paid by clicks and views and such. This can be a great way to go because it is not much trouble at all for you, and over time, it can generate some substantial cash. You could also simply sell out the space to another website or product on the Internet that pays you a flat fee to have that space for a set amount of time. This is the same concept behind a billboard in real life. They rent that space to help sell their products. Either way you go, you can take precautions to make sure that the people advertising on your website are not direct competition. Obviously, you don't want another template website advertising their specials on your site. It's doubtful that the ad revenue is as great as selling your actual products, but if you make sure it's not direct competition, the extra income can be beneficial. It's just another way to make sure that every inch of visual space on your website is being used for maximum productivity.
Affiliate Links
Affiliate links are just another way to grab a little extra income off of your existing website model. Like advertising revenue, there is more than one way to do this. You can establish a relationship with another good or service. Then, you link to them in return for money for clicks or maybe even a cooperative relationship where they link back to you on other things on their own website. For example, a template website might sponsor affiliate links for a clipart or photography site so that people purchasing the templates can then populate them with graphics. The graphic site either pays for this publicity, or it returns the favor by placing affiliate links to your website. That way, people looking for graphics for their potential website can be turned on to your templates, or if you follow the advice in the first recommendation above, your reseller hosting. In any case, it's all part of the game in trying to increase your revenue in new and creative ways besides the product that you are already pushing.
These are just a few ways you can use your existing website model to make more money. Your income doesn't have to be limited to template sales alone. Every inch of your website and every kilobyte of your bandwidth is perfectly capable of being monetized. It just requires some open-minded experimentation to find the income streams that will work for you.