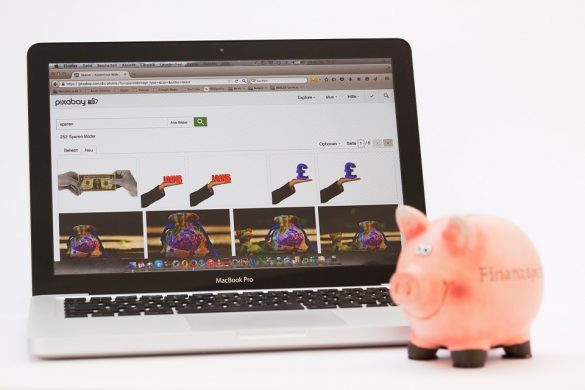 A blog is a huge investment especially to those who do it for profit. Without paying for tools and resources, how else can you keep up with the growing competition?
The hard fact is, if you want to compete with the biggest brands in your niche, then you may need anywhere from $2k to $5k to spend on building a DIY blog. Sure, you can get a basic blog with only around $500, but it will be tough — if not impossible — to compete with established blogs that have the best resources money can buy.
Despite the exorbitant costs, there are several ways for you to keep the costs low while ensuring a performance that's on par with your top competitors. Here are the money-saving techniques you need to consider:
1. "Cheap" Web Hosting
In blogging, you always get your money's worth; except when it comes to web hosting.
Although a premium hosting service is essential if you want to ensure performance and maximum uptime, there are cheaper services that can still adequately match your needs.
Take note that "cheap hosting" doesn't necessarily refer to 1-dollar hosting companies. These services may work to a certain extent, but they just lack the firepower needed for a site with growing traffic.
A good strategy is to refer to reviews and check the types of service a hosting company offers.
For example,
Are their servers capable of VPS or dedicated hosting?
How much disk space does the hosting have?
If possible, are there uptime records you can look to verify the reliability of their servers?
How much traffic can the hosting manage until it breaks?
Does the hosting have a track record of being secure?
These questions are just some of the many that prove finding a cheap web hosting company requires you to dig deep and consider the risks you are taking. A cheap hosting plan may lock you in for an extended period. This strategy is a way for them to compensate for the low monthly fees.
2. "Freemium" Tools
While tools are far from necessary, they can make you more efficient with your tasks, help improve your site's performance and create beautiful visual elements without having to write code.
However, before you go all-in and buy premium tools, keep in mind that there are always free alternatives out there — it is just a matter of knowing where to find them.
Fortunately, there are plenty of guides and list articles that contain a huge selection of freemium tools. A good example is this post from Minterest.org.
In case you feel the need to upgrade to a premium tool, always look for a free trial version first.
Doing so will help you see if the platform is a good fit for your blog.
If not, you are free to move on to the next until you find something worth committing with.
3. Efficient Content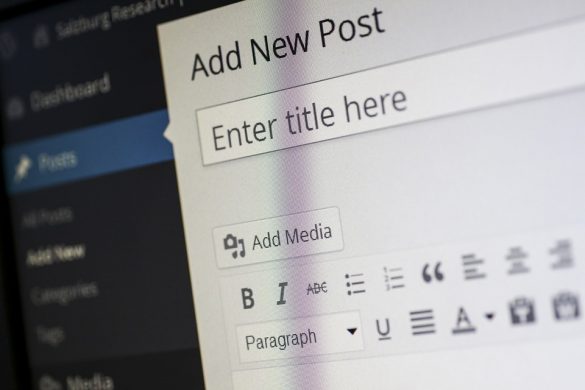 Once your blog is up and running, much of your time, effort and cash will go straight to content development. It may get to a point where you no longer have time left for other blogging activities, such as social media marketing and search engine optimization.
To counter this problem, a traditional strategy is to hire freelance writers or content service providers who can deliver content that resonates with your audience.
Remember that quality content takes hours of research, writing, and editing. It also requires an understanding of the target audience's preferences. Otherwise, you will only waste money on content that no one will read.
To make the most out of your money, be sure only to hire professionals with a proven track record.
Do not simply look at their prices and determine from there whether to hire them or not. You need to consider the quality of work they put into their content and see if their kind of content fits into the content strategy you have in place.
Consider content as an investment. You may be forced to shell out money for a particular piece of content. However, if it generates lots of shares, traffic, and backlinks to your blog, then you are definitely getting more than you paid for!
To make even more with your content, focus on building evergreen content and learn how to re-purpose and reshare old articles. These tactics will make it much easier for you to build a readership and come up with new topic ideas.
4. Offer People to Write On Your Blog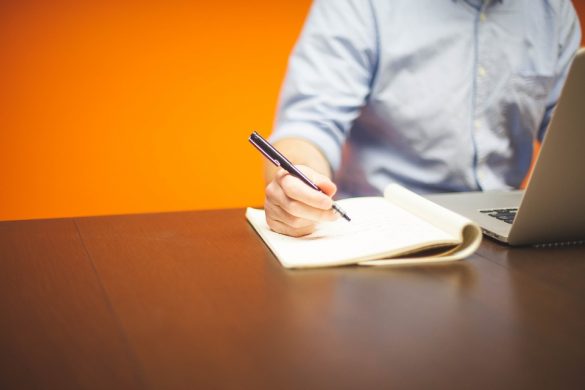 Another way to boost your content development efforts while saving money is to have other people contribute to your blog.
Experienced bloggers call this "guest posting" and would target influencers for added exposure. It is also an inexpensive way to gain backlinks and improve the authority of your site.
More importantly, you don't spend a dime when people write for your site!
However, you need to exercise caution when accepting guest posts for your blog.
For example, if you rely on too many guest bloggers, it may get difficult to maintain a quality standard.
Too much guest posts may also cause your brand voice to lose consistency, making your content less distinguishable and, consequently, less valuable for the online audience.
To prevent these issues, be sure to outline editorial guidelines that will keep your contributors in sync.
The accuracy of an article's grammar and spelling is a given. However, apart from the quality of writing, be sure to specify a minimum word count for submissions. To maintain flexibility in search engines, avoid
posting anything with less than 500 words.
Also, discourage contributors to be overly-promotional.
If you have an established blog with lots of traffic and followers, there is a chance that lots of people will offer their content for publishing. However, some of those may contain links to sites irrelevant to the content.
You need to be aware that some marketers use guest blogging as a way to build links. It got so bad that Matt Cutts, then head of Google webspam, had to put a stop at guest blogging as a link building scheme.
Therefore, unless if they link to a resource that can add value to the article, they should include no more than 2-3 outbound links. This is to control the occurrence of link building through guest blogging.
5. Outreach a Little
Make no mistake — keeping the costs of blogging low also means being ROI-oriented.
To make the most out of your content, you need to actively expose your content to the right audience using the right channels and platforms.
Fortunately, several tools can make it significantly easier to share your blog posts. One of the must-haves is SumoMe, which allows you to add a floating social media buttons on your page.
An advantage of this tool is that you have the option to show the engagement metrics for specific posts such as the number of likes, tweets, and +1's. More importantly, SumoMe makes it easier for users to share your content with just a click of a button.
Another feature of SumoMe is the ability to build an email list using different opt-in forms found in the tool. By creating eye-catching and compelling opt-in forms that appear within the post, you can encourage visitors to sign up and read your content straight from their inbox. Of couese, you will have to learn how to send an email campaign optimized to drive more blog traffic to make this work.
Another solid strategy is to outreachfor influencers and brand advocates that can spread the word on your blog.
One of the best ways to do outreach is to use Followerwonk (free but limited access to one account) to look for influential people who shared your content in the past, shoot them a quick "thank you" email, and then offer the opportunity to cross-promote each other's content.
If you want a more deliberate and methodical approach to outreach, you can try using a free CRM tool like Streak that works with your Gmail.
You can score your leads, place notes on each person you reach out to, and create email templates so you don't have to write the same thing again and again.
Conclusion
Blogging is a big commitment especially if you treat them as vehicles for passive income. Just remember that you need to spend money to earn money. Hopefully, the strategies outlined above can help you trim down the costs of sustaining a growing blog.