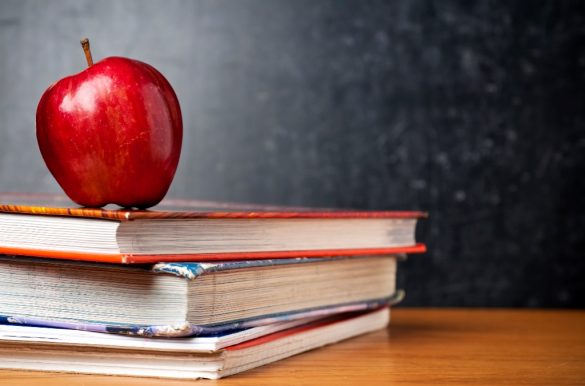 Our society has become completely immersed in technology. However, education has seemed to be one of the most affected sectors of our daily life. Many schools are embracing new technology and trends to help connect with students. Teachers and professors are adding social media and blogs to their curriculum. The ed tech industry is booming as professionals realize how the internet is impacting education. One such trend among education professionals is becoming bloggers or online journalists. Proponents of this behavior claim that online publishing helps spread research and educational opportunities. So, critics ask, "Can blogging be part of an academic conversation?"
While the debate blazes on and several of the country's top schools and universities are embracing academia in blogging, there are many educational organizations that are unsure whether this type of public discourse should be embraced in the learning process. For example, the American Association of University Professors refuses to take an official stance on supporting the topic. However, it unofficially encourages public discourse among its members.
According to a new report from the American Sociological Association, this trend has become so popular that many universities consider the social media engagement of professors when reviewing their performance or debating on a tenure opportunity. Of course, the report explains that even though tweets, blogs and other social media activity are being reviewed, it is still important that they are "well grounded in sociological theory and research."
It seems as if most academic professionals are supportive of blogging and taking their teachings online. In fact, many have gone to leverage their experience by becoming what the industry calls "academic entrepreneurs." From creating interactive blogs for their students or selling online courses to anyone willing to sign up, the ed tech industry is growing. Experts say by 2020, the industry will be worth more than $47 billion.
Those educators that have found success in blogging and online teaching explain that in our day in age, this is the best way to engage people. Most students spend most of their time on computers or handheld devices. It only makes sense to bring them educational opportunities through these devices that they will already be using. Younger generations consider technology a vital part of their lives and educators are learning how to harness this tool.
So, educational blogging is successful, but how does it benefit academics? Advocates say the reasons are endless. Teachers and professors can use this as an outlet to share their practices, ideas, lessons and more. They can also use a blog as an avenue to reflect on their teaching styles and philosophy. Blogging is a great way to write down and organize thoughts and ideas. These blog entries could also help others in the educational field that are looking for advice on the topic or struggling with questions.
One of the best reasons that educators should begin blogging is their students. With the importance of proper online activity, this is an opportunity to show students how to present thoughts and ideas to an online audience. Many teachers have created class blogs that can showcase student's work, present new ideas and best of all, start worldwide discussions with those that would otherwise not be able to join in on classroom conversations.
During this surge of ed tech, many are beginning to explore getting credentials to excel in this expanding educational field. Many reputable universities and colleges are offering bachelors in educational technology. Those who study this field will learn all about technologies and methodologies of ed tech. This versatile degree is helping more teachers and educators help bring technology into the classroom.
Teaching digital literacy and becoming a part of the ed tech community is a no brainer. With the nonstop innovations in technology, it has never been easier to enter in a worldwide public discourse. Blogging gives a voice to educators and students alike. It should definitely be considered an important tool in academic conversation.