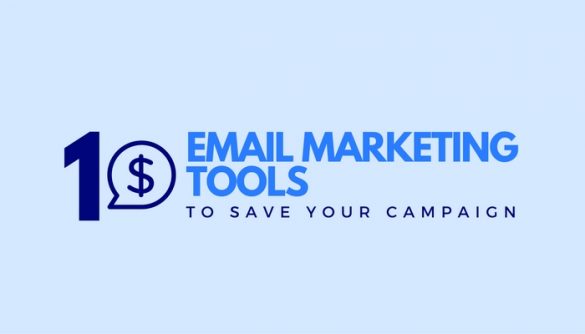 Out of the 205 billion emails that are sent daily, what are the chances your company's newsletter will be among the reading choices of your target audience?
On average, office workers receive about 121 emails a day, including promotional content. With a catchy subject line, a powerful copy, and a well-placed CTA, you have the chance to make a greater impact on your audience. Yet, building a successful email marketing strategy requires a greater set of tools. Taking advantage of various email marketing services will definitely raise the probability of an increase in your overall return on investment.
Email Marketing Tools and Resources
Equipped with the right set of email marketing tools and resources, you'll be able to effortlessly execute a winning strategy and quickly reaching a breakeven point.
Writing email copy is hard. Despite the fact that subject lines alone account for 33% of the opened emails daily, the actual copy of the email is the main lead generation factor. Good Email Copy makes newsletter copywriting easier by collecting quality email copy examples from successful companies. Just the way email template galleries showcase quality newsletter designs from across the Web, Good Email Copy serves as an inspiration source for copywriters in the email marketing business.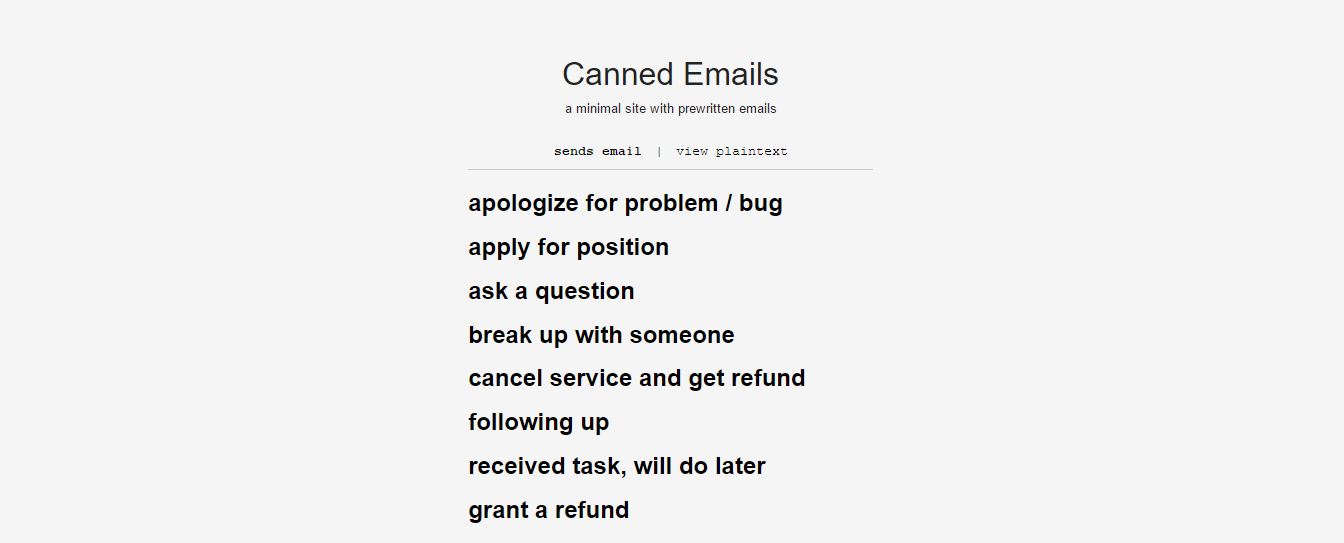 According to a recent survey, U.S workers spend about 6.3 hours a day checking and managing their emails. Emails take a large part of our personal and working time. An automation in the email response process may cut down a lot of the spared time that can be distributed across more important errands. Canned Emails aids this cause by providing a list of pre-written emails for personal and commercial purposes.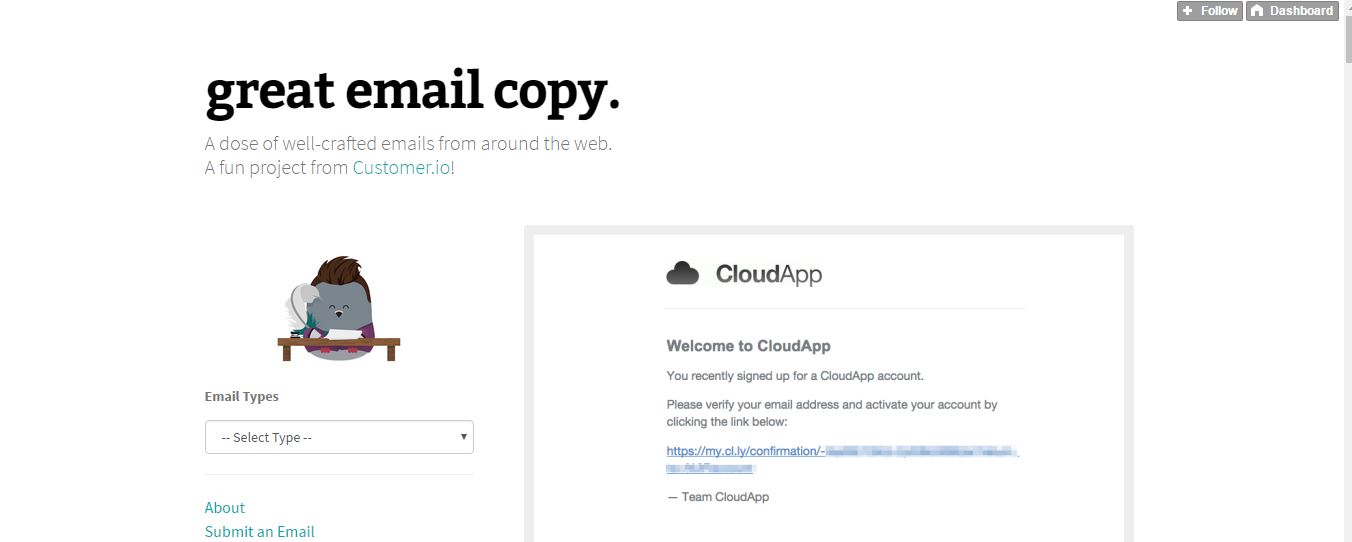 Great Email Copy is an online resource base of email copy examples put together by the team at Customer.io. What makes this email copy showcase different from others is the fact that every example comes with an insightful summary of the advantages of a particular copy structure.
Gmail provides a sleek filtering system that allows users to sort emails by date, sender, recipient, keywords, attachments, and size. One thing that it misses is an expanded attachment size filter that lets users organize emails by attachment size. What this extension does is giving users to the opportunity to effortlessly sort emails by attachment size and easily clean their inbox. It's especially useful for users who receive large files in their inboxes on a daily basis and constantly reach the space limits of their email account.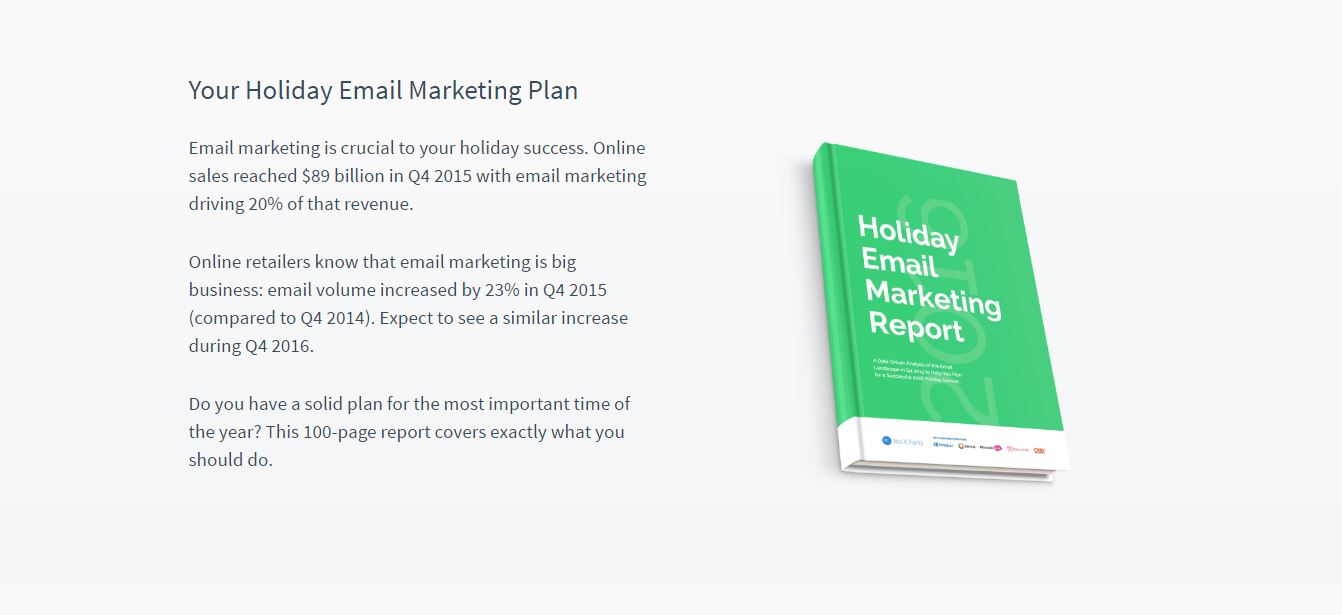 The 2016 Email Marketing Report of MailCharts provides working strategies for success in the email marketing sector during the holidays. The report includes statistics and campaign analysis, as well as advice by leading companies in the field. The report provides information and strategies for the following holidays: Columbus Day, Halloween, Movember, Black Friday, Cyber Monday, Free Shipping Day, Winter Solstice, Christmas, New Year.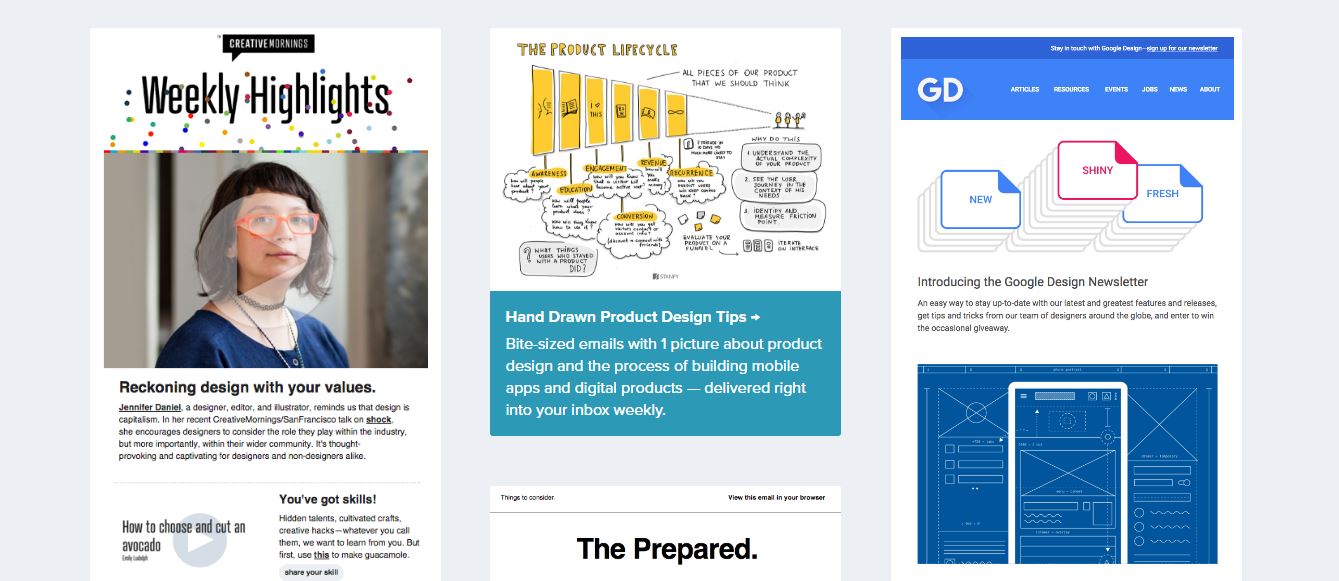 While email copy galleries provide a collection of single quality emails, Creative Mornings collects whole newsletters for users to subscribe to. The site's motto, "exceptional newsletters about creative obsessions" perfectly describes the purpose of the project. Every showcase comes with a short information snippet about the perks of subscribing to a particular newsletter.

Hunter is an online tool for email address search created by co-founders Antoine and François. In the course of a year, the Lyon-based team has expanded their product and added a list of additional functionalities that make email search incredibly easy. To date, Hunter provides email search, email verification, and leads list generation tools as part of its main product. The Chrome extension allows users to quickly search contact information in websites and LinkedIn accounts without constantly switching between browser tabs. Hunter also has a Google Sheets add-on that facilitates importing email addresses into a spreadsheet document.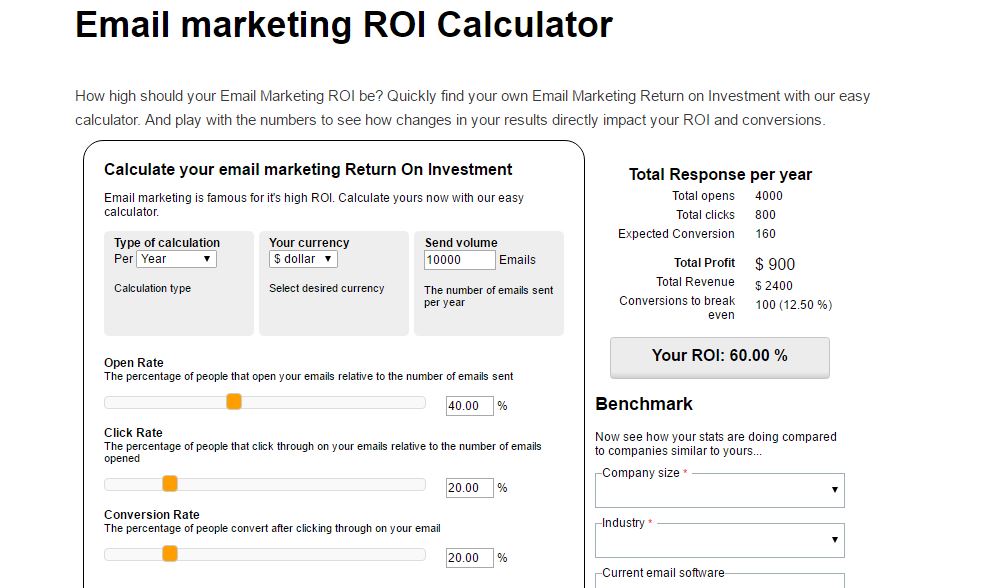 The return of investment of email marketing campaigns is one of the highest among the popular online marketing channels. But is your email marketing strategy working well for you and your business? You can find out by calculating the ROI of your campaign. This tool provides a neat solution for planning your email campaign. By playing around with the numbers and sliders, you can see how different changes in your strategy would affect the outcome of your campaign. The Email Marketing ROI calculator will show you the total email marketing conversions along with the profit and email marketing ROI. You will also be able to calculate your return on marketing investment and see if you can expect any profit after the expenses have been deducted from your campaign.

The Inbox Project is an undertaking of the Legal Information Institute of the Colonel University Law School. It provides information about the national and international legal frameworks for email related to commercial activities. On the site, you can find advice about filing a CAN-SPAM suit. There are also discussions on the Canadian Anti-SPAM law of 2010, as well as the U.S. State Anti-Spam Laws. As an addition, the university provides valuable data about the European commercial email laws that are segmented into 28 sectors for each country in the EU, including the United Kingdom.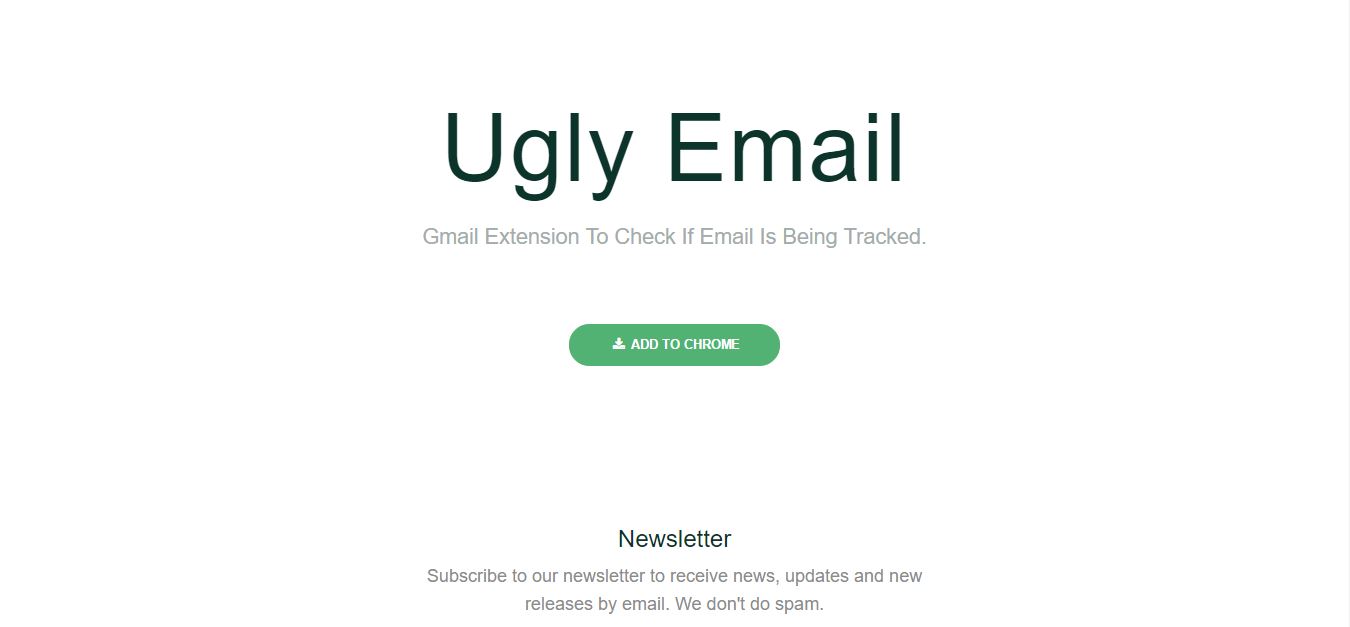 Want to know if your competitors track the newsletters they send out to customers? Or you're maybe just curious to see which of the emails you receive in your Gmail inbox are being tracked by their sender? Ugly Email is the tool for the job. Once installed in Chrome, it will safely scan your inbox and indicate tracked emails with an eye icon.