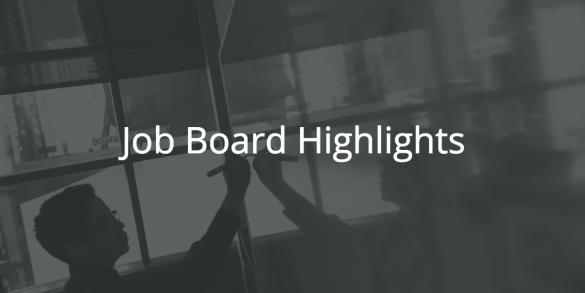 Happy Monday, everyone. I hope you're all having a good morning.
Here is your weekly dose of paid blogging jobs. Good luck, and have a great week ahead!
Paid blogging jobs
Pro AD Insight is looking for an EXPERIENCED WRITER that has experience writing for LOCAL, BLUE COLLAR, BUSINESSES like plumbers, fence companies, roofers etc. The ideal candidate will have experience writing page content & blog posts for local businesses.
The purpose of this writing will be to rank for multiple groups of keywords.
Cycling Hacks is seeking mountain bikers, experienced road cyclists, commuters and cycling mechanics to write reviews, buyer's guides and interesting insider articles tackling a variety of cycling questions. Content typically ranges from 750 to 3,000 words with images. Articles must be fun and engaging. Your writing must convey that you understand the insider intricacies of the sport and the culture.
Mic is looking for a highly motivated, passionate writer for their Policy team. This applicant should have experience writing about and reporting on U.S. politics, and have a nuanced understanding of the current political climate. The contractor will spend four months with Mic, during which time they'll help grow their comprehensive coverage of the incoming Donald Trump administration.
This is a four month part-time contract position and writers are required to work remotely.
Mighty is looking for talented part-time writers to routinely develop engaging content for their audience of law, finance, and technology enthusiasts. You'll directly contribute to Mighty's goals of expanding their digital footprint, creating customer awareness, and ultimately, developing customers.
You'll also work hand-in-hand with Mighty's 2 founders (both who have successful exits under their belts), learn the ins-and-outs of a growing industry in the legal sphere, and gain experience working in a fast-paced, early-stage technology startup.
A global learning company seeks exceptional writers to help build an inspiring and advice-driven experience for parents of early learners. Writers will craft articles focused on the intersection of parenting and early education topics for an ongoing series of content published to the brand website, social and email channels. Writers will be responsible for execution of assigned article copy and headlines in line with the brand's style guidelines and may be asked to help with topic ideation and pitching. Assignments will vary in length from 500 – 1000 words.
Author:
Noemi Tasarra-Twigg
Editor of Splashpress Media, writer, and geek bitten by the travel bug.