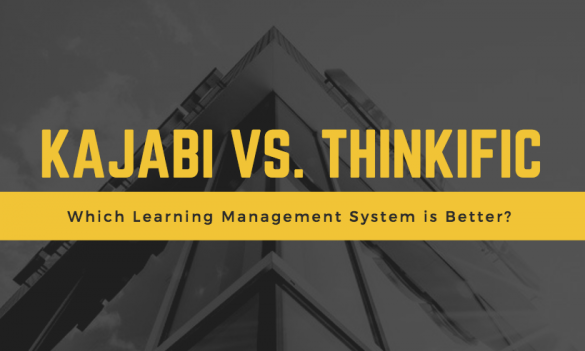 The platform you're using to house your online courses can spell the difference between the success or failure of your online business.
With a powerful enough platform, setting up and running your online business becomes a lot less painful. However, if you're using a lackluster platform, you might find yourself spending truckloads of time navigating through the platform and looking for other tools that you can use alongside it because it lacks some crucial features that you need for your business.
In this guide, we are going to review two of the most popular online tools that course creators can use to create and sell content.
We're going to review Kajabi and Thinkific.
Kajabi

Kajabi takes pride in providing a one-stop-shop solution for their users. The platform doesn't just enable its users to create, upload, and host their online courses, but the creators of Kajabi also added several features that would help their users market and sell their content effectively.
Out of all the tools in the market that helps course creators house their content, Kajabi is by far the one providing the most comprehensive features when it comes to marketing and selling the courses.
Let's give Kajabi a closer look.
While the platform has truckloads of features, I'd like to focus on six of its features that I thought was remarkable: Website, Email Marketing, Landing Pages, Products, Integration, and People.
Website
Creating a website is a cake walk when you're using Kajabi because they have website themes that you can choose from.
I know that Kajabi isn't the first and only tool to have this feature, however, I'd like to emphasize how A-M-A-Z-I-N-G their themes look.
Check out how clean and professional their themes are.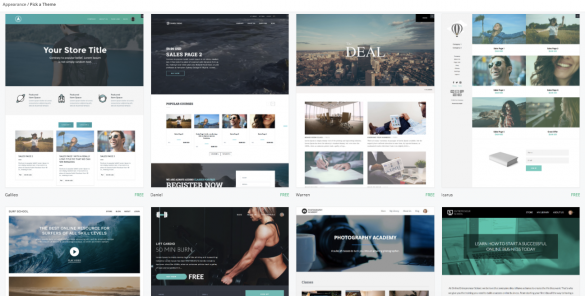 While all of their themes look stunning, the Galileo and the Daniel themes are arguably some of their best themes.
Email Marketing
What makes Kajabi's email marketing features extraordinary is how intuitive and easy it is to use.
The platform allows you to create opt-in forms and edit its fields, and it also enables you to setup your email broadcasts.
It's also easy to setup your email sequence.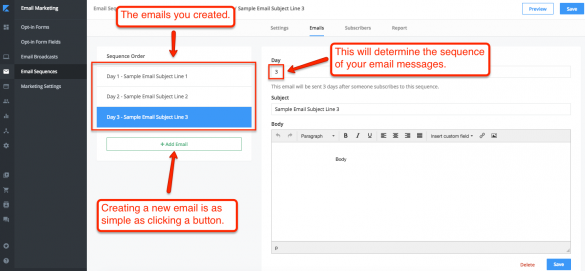 Landing Pages
Kajabi's landing page themes are just as beautiful as their website themes.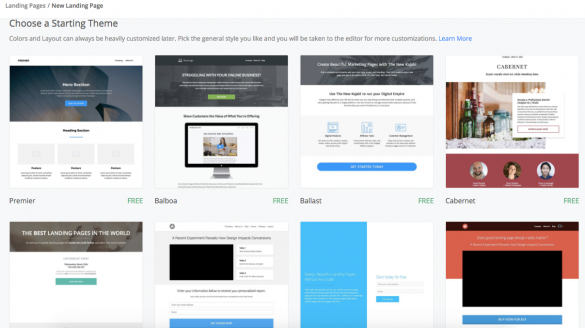 They have over twenty free themes available for their users. What's more, each theme has a "sub-theme" or template that you can use.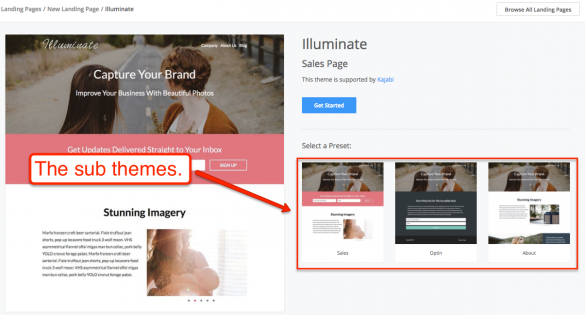 Product creation
While product creation is often such a mission for a lot of platforms in the market, it doesn't feel that way when you're using Kajabi.
They have a step-by-step process that they let their users go through to make the process a lot less overwhelming. The only thing the users need to do is address the sequence of pages that Kajabi will prompt them to work on, and they'll be able to complete their product in minutes.
These are the pages that Kajabi will lead their users through: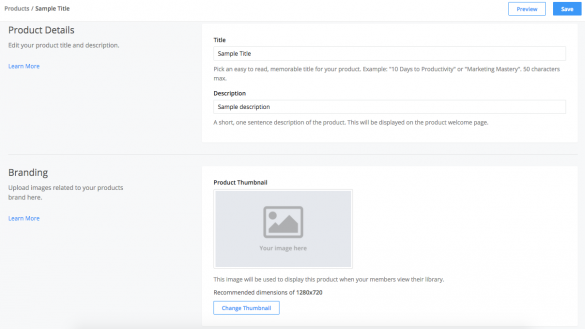 At this point, your product should already be created.
You can now start customizing your product's aesthetics, adding posts, etc.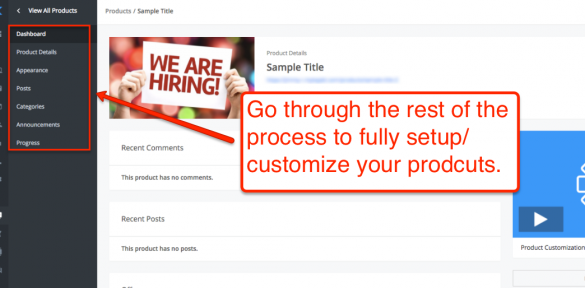 People
With the insights and functions that Kajabi has for the course creators to oversee their subscribers, it becomes a lot easier for them to manage their community and figure out the flaws of their materials (among other things).
This is what the Kajabi users can see on their end when looking at their subscriber's profile.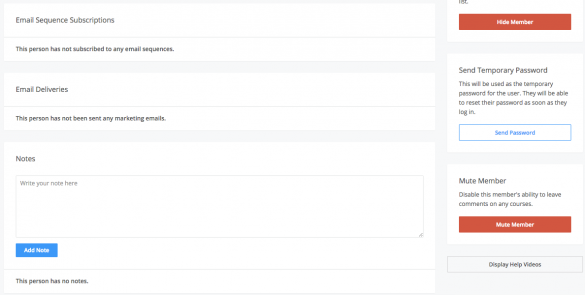 Integrations
Even though the platform already possesses truckloads of functions and features, you can still get more out of Kajabi by integrating 3rd-party tools like Google Analytics, Zapier, Drip, etc.
These are some of the tools you can integrate with the platform.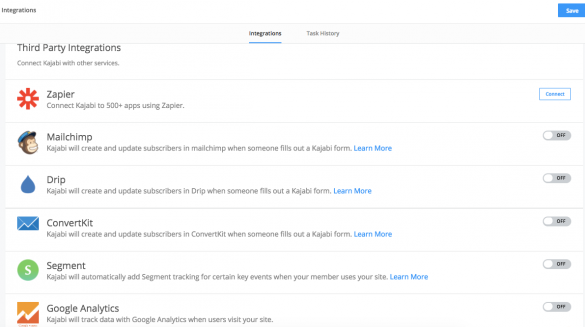 It's also important to note that Stripe integrates seamlessly with Kajabi. That being said, you won't have to hassle yourself with setting up your merchant accounts since Kajabi has you covered on that one.
Pricing
Kajabi has three pricing plans for their users:
● Basic – $103 / month
● Pro – $311 / month
● Premium – $791 / month
* Note: The rates above are billed annually. You can visit their pricing page here.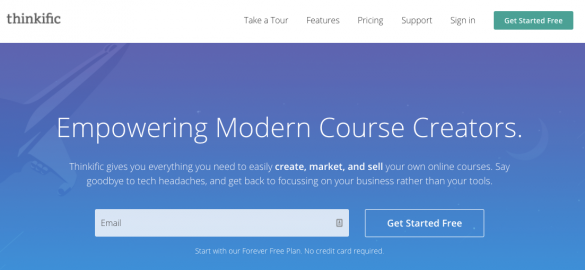 Just like Kajabi, Thinkific also helps trainers, teachers, or course creators set up their own training portal online. The platform is fairly intuitive and its users can easily create their courses without any technical skills.
Thinkific also has truckloads of functions that their course creators can use to deliver a friendly user experience for their students when consuming their content.
Let's check out what's under the hood of Thinkific.
The dashboard
Thinkific's dashboard has a similar feel to Kajabi's. The main navigation on the left side of the page is also grouped together making it easy for their users to understand where to go and what to do.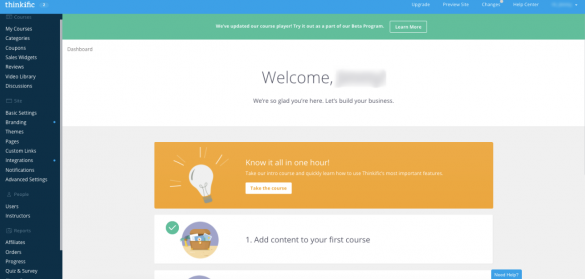 Course creation
Creating a course is really easy with Thinkific. After clicking the "Create New Course" button, you will be taken to this page.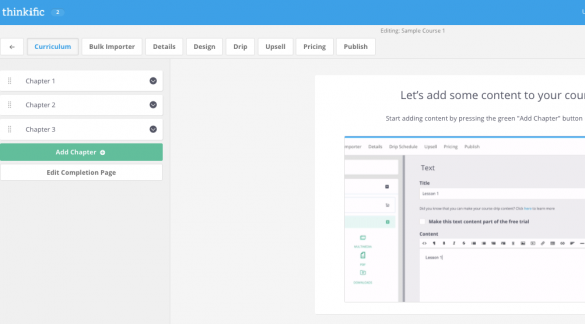 As you can see, the platform doesn't look complicated at all. If you want to create a new chapter, you just need to click the green "Add Chapter" button. After which, the platform will ask you for the title of your new chapter and you're pretty much good to go.

Once your chapter is created, you can start adding content within your chapters.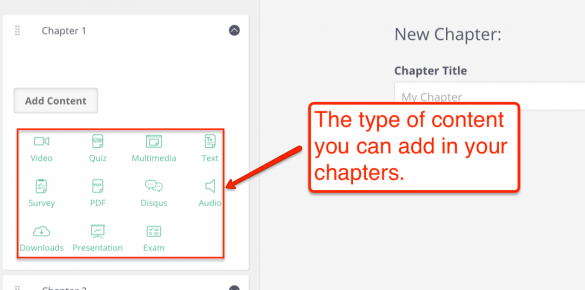 Website themes
While Thinkific's website themes aren't as great as Kajabi's. Their themes also look professional and clean. The platform has about eight course landing page themes that you can choose from.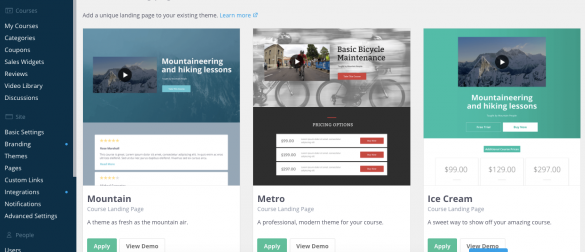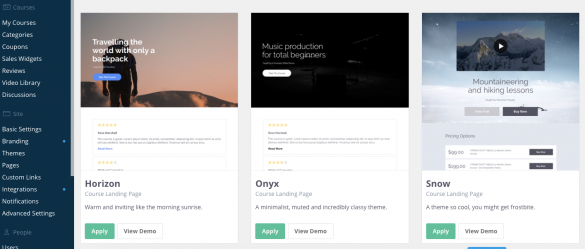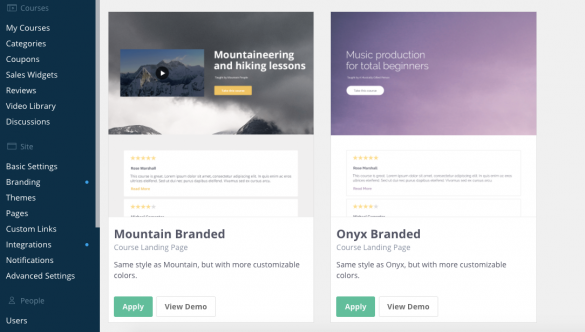 Integrations
There are also several third party programs that you can integrate with Thinkific. Two programs that I saw in Thinkific's list of integrations that I don't remember seeing in Kajabi is Paypal and Infusionsoft.
Pricing
Thinkific has four pricing plans available.
● Starter – $0
● Essentials – $39 per month
● Business – $79 per month
● Advanced – $219
* Note – The figures above are billed annually. You can view their pricing page here.
Conclusion
While Thinkific also has some advantages over Kajabi at some minor points, overall, I'd say that Kajabi is a better platform to use.
Not only does Kajabi offer more flexibility when it comes to course customization and design, but it also offers marketing tools that are far more comprehensive than Thinkific's.
The value that Kajabi offers to their users with their everything-in-one-roof approach is just impossible to beat. Considering how an online business' success hinges not just in the creation of their products but also on how effectively it is marketed, it pays for course creators to find a platform that will help them market their courses as well — much like what Kajabi does.