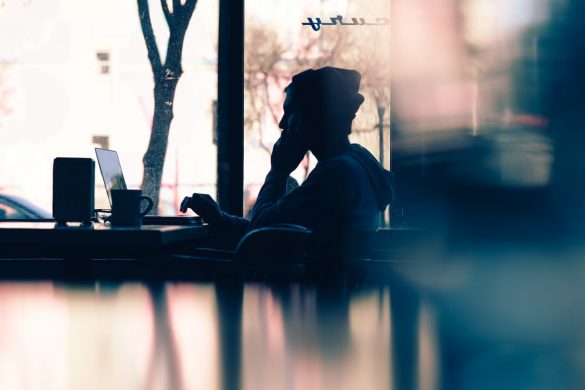 A personal blog can be a great place to vent out the frustrations of your daily life. From marriage woes to work conflicts, writing out your feelings and emotions can be a helpful way to release the frustration and anger you may be holding on to. However, when you share something online, it suddenly becomes available to anyone with an internet connection. Those secret details of your private life are published with your name attached and there is no hiding from the negative consequences that this might create.
Edrei Zahari writes about the perfect example of how your personal blog could become a very public problem. For example, let's say you are having an issue with your coworkers. You come home and write a lengthy blog post voicing your grievances for your workplace woes. You hit publish and breathe out a sigh of relief. You might of gotten things off of your chest, but you also published them into the world.
The next day at work, you get called into your supervisor's office. He isn't happy and begins to discipline you on the consequences of blogging about your personal life. Not only have you found yourself in trouble with your employer, but you have also lost the trust of your colleagues.
So, how do you balance a personal life and having a successful personal blog? Something important to remember is that no matter how small you think your online audience is, there is always a chance that the content will come across a new set of eyes, Most likely, someone you didn't want to see.
Staying Anonymous
Zahari suggests the concept of cryptic writing. This technique will help you find a way to express yourself without giving up too many personal details. There are a few steps that Zahari shares to help you embrace cryptic writing.
First of all, you should find a way to stay anonymous. The easiest way to do this is to create an alternative identity. Using an alias or pseudonym can be a great way to hide your personal identity. No one will be able to know who the author really is, unless you tell them. Zahari does warn that search engines can be cleverly used to discover your real name, so use caution when posting images and content.
You also need to keep more than just your identity anonymous. If you are going to write about other people, make sure to hide their names. Whether you use aliases or just don't name certain names, find a way to tell your story without giving details. Zahari calls that mastering expression without telling. Find a way to tell your personal stories in a relatable way without using names and private details. If you reveal too much, readers may be able to put together the pieces and discover the real story.
Clear Your Mind
Blogging experts recommend using other methods of conflict resolution before using the topic to create content. Perhaps you can create even better content once the situation has been taken care of and you can think clearly. Use common sense and deal with the situation before blogging about it. For example, if you are going through marriage woes. Talk with a divorce attorney or marriage counselor and work to resolve the issue. You can then blog about the journey as a way of coping.
The most important thing of all about blogging about personal matters is common sense. No matter how good you become at writing cryptically, make sure to think before blog. Ask yourself if you can live with the consequences of your blog posts becoming public. If you can't, then you should think twice about blogging about it.