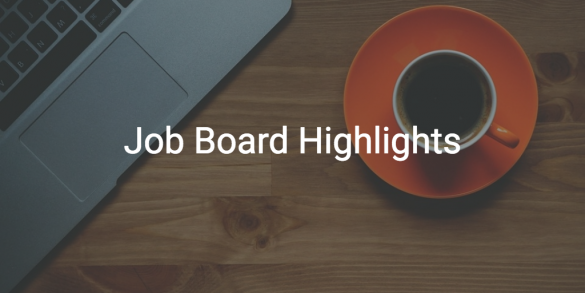 Happy Monday, everyone. I hope you're all having a good morning.
Here is your weekly dose of paid blogging jobs. Good luck, and have a great week ahead!
Paid blogging jobs
Shapeways, the world's leading 3D printing community and marketplace, is building a team of freelance writers who can engage every part of their community with relevant, entertaining, and informative content.
Are you an expert in tabletop RPGs, Gaming / Wargaming, RC Cars, Model Trains, Scale Models, or home decor? Do you use 3D printing to bring your hobby to life? Get in touch.
Wide Open Pets is looking for writers who can consistently create articles on pets & animals topics with an engaging but informative tone.
You must be someone who loves their pets and all animals, and is passionate about communicating this to an audience who feels the same way, someone who can truly write.
Freshella is a catering company looking for a talented writer to write an article about their company's story and mission statement. They believe their company has a good story and they want to put it in writing. The information will be used on their website and other marketing materials.
Culture Trip is looking for an experienced freelance writer to produce local content covering a range of genres: travel, food, art, fashion, literature, film, TV, music, architecture, home & design, tech, health & wellness and sports. You will be remotely managed by a Culture Trip Commissioning Editor.
RacingJunk.com is seeking writers with a background in racing and performance, or in automotive technical writing to contribute articles to their How-To section. These articles must provide accurate information and hands-on instruction.
Author: Noemi Tasarra-Twigg
Editor of Splashpress Media, writer, and geek bitten by the travel bug.