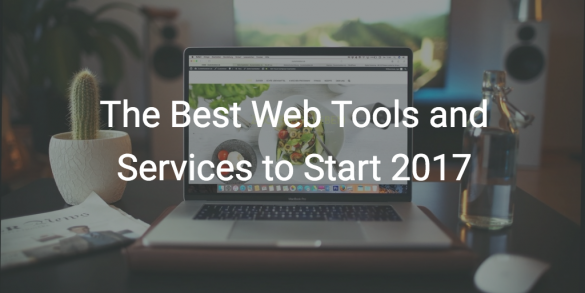 We've spent some good time identifying the best web services and tools available in 2017. There are some interesting ones that are a game changer for many companies, individual developers, and web designers and you will be quite happy to try them out.
Below you will find reviews for exactly 18 solutions. Check them out.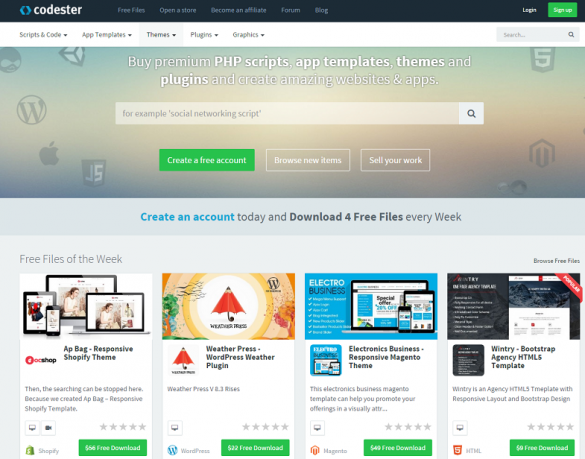 Codester is a great marketplace for web developers, designers and the casual guy looking to buy & sell ready-to-use awesome web development products like useful PHP scripts and app templates, gorgeous themes, plugins, beautiful graphics and more. This platform is having an accelerated rhythm of growing, so joining as soon as possible will bring you advantages.
There are many things that you will love at Codester. The information is structured really well and you can find everything you are looking for fast and in a natural way. Another great thing is that you will find a really high number of products, from different brands, small or big, that can fit any project you can think of.
Codester is a true marketplace, so you can even start selling your products and earn a big commission, of 70%. There are just a few steps to follow and you will have your own store on Codester. You need to sign-up, upload your items and after this friendly team will review them, it will appear on Codester and you will start earning money. Keep in mind that they don't require exclusivity for your products and there aren't minimum sales.
Start your store with Codester.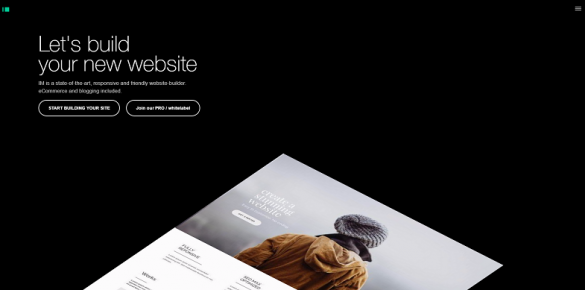 Whenever you need a new website or an online store, keep in mind these two words: IM Creator. This is a great platform for building responsive, beautiful and professional websites without having any coding skills. Always keep in mind that every website you are building, has included the e-commerce solution completely free, so if you decide to transform a normal website into a working store to sell products and services, it can be easily done without headaches and skills.
The platform will do everything for you, as it has included the Polydoms technology (the building process is like playing with Lego bricks) that runs really fast, you will get your website down in a couple of minutes. Have I told you that IM Creator is absolutely free? If not, yes it is and only some premium packages have a small cost associated. They also have bills that need to be paid.
Regarding the templates, they are putting at your disposal many awesome themes, from different fields. You can also add a bunch of elements to your website. It's impossible not to find the perfect fit for your new project. If you need help, their support team is really friendly and fast in answering your questions. Give it a try, it's free and the process is quite fun.
If you are a professional designer, reseller or a hosting company that needs a  powerful white label solution, IM Creator is a professional solutions that works brilliant. For $350 per year (less than $30 per month) you will get an unlimited number of premium licenses. It's really the best price in the market.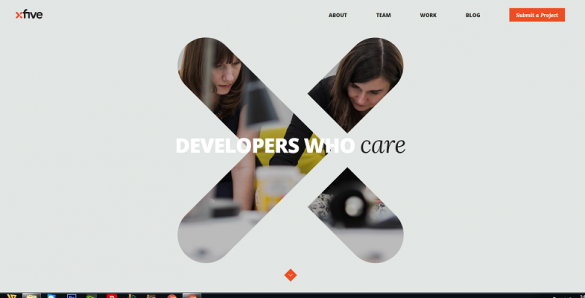 Xfive is not an ordinary web development company but a complete agency with an experienced, flexible and friendly team. Their range of services is large enough to cover any need (front and back-end development, WordPress, PSD to HTML and even more, you should check everything on their website, here) and it's normal as they have more than 10 years' experience in this market and they worked with almost any type of company and brand.
On their website, you will find showcases and case studies that include different services provided by them: CSS, HTML5, JavaScript and WordPress. Working with Xfive is really easy, first, you will upload your design and after that, you will be contacted really fast to discuss a rough estimation and after that, they will do a full discovery and quality functional requirements. Start your project with this cool company.
4. PSD to WordPress by MYPSDTOHTML.com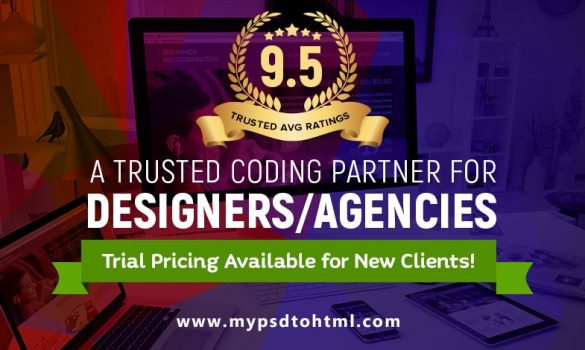 With My PSD to HTML agency, you can convert any eye-catching designs into stunning websites and all of that can be achieved in just 4 natural steps. You upload your design that can be a PSD, Sketch, AI or InDesign, these guys will make their magic and finally, you will get a final product that was tested by quality assurance, The pricing is really good, it starts from just $99 and these guys always deliver on time. You will get the final product in less than 24 hours and that is awesome.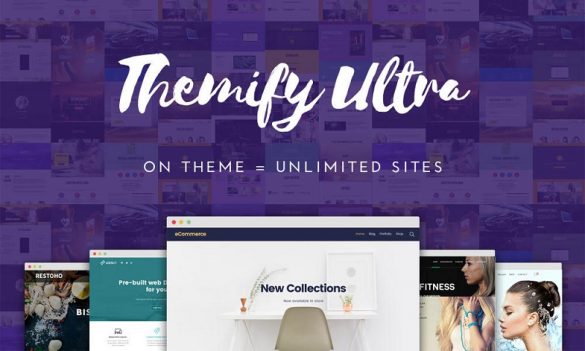 I don't know about you but for us, Themify is the perfect place when we are looking for WordPress themes. Today we will discuss the Ultra theme, a powerful, responsive and flexible WordPress theme. Something that is really nice is that Ultra now comes with design skins and pre-made demo sites! The skin not only transforms the site's design appearance but can also help you to setup a real sample site within minutes.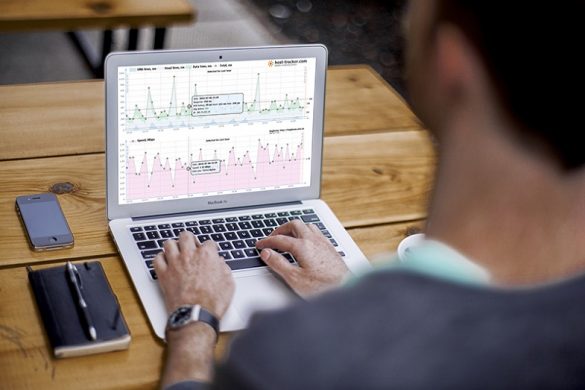 Host-Tracker it's a website uptime monitor that works brilliantly. Some of their really useful features are content monitoring, presence in DNS black lists, certificate and domain expiration monitoring, CPU, HDD, Memory loading. The pricing starts from just $3.25/month. Try it!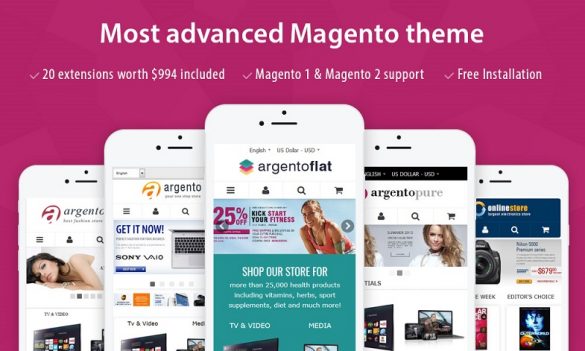 Starting a digital store can be really easy if you are picking the right tools and services. Argento Theme is probably the best Magento e-commerce template available on the market. It's fully responsive, it is available in multiple designs and it's optimized for SEO and speed. The lifetime license costs just $125 and you are getting also 18 Magento extensions in this price (worth almost $994).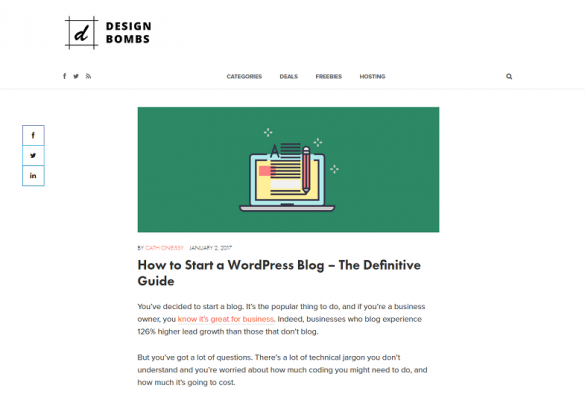 Many years ago, bloggers were rare guys writing about interesting things. There weren't too many. Today, having a blog is a must, not an option. DesignBombs wrote a fully detailed tutorial, that will guide you step-by-step to create a WordPress blog. It has plenty information and it's written really nicely.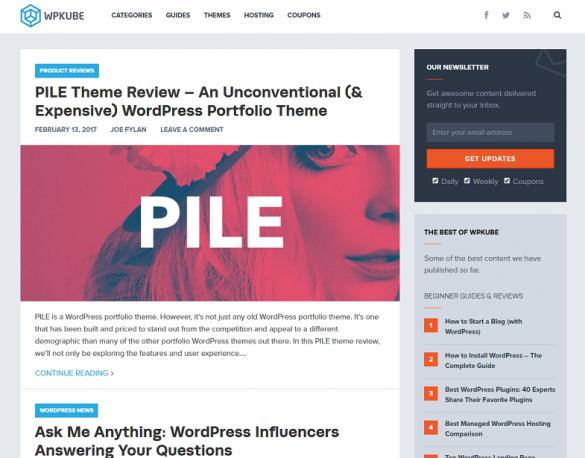 The guys behind Wpkube wrote a great detailed article regarding the 9 best options for managed WordPress hosting.  They are comparing these solutions and they even made a top 3 that is in the first part of the article.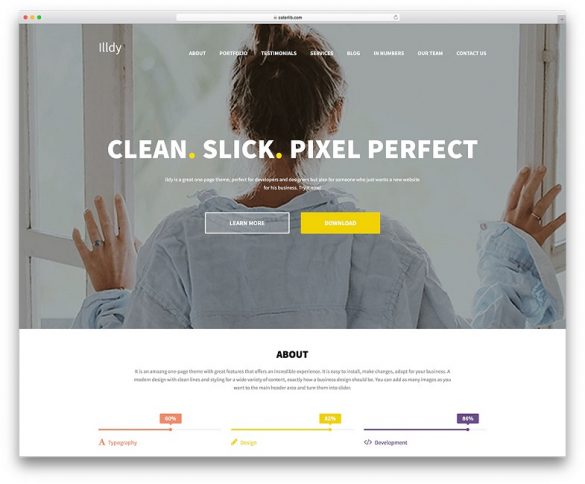 Colorlib is always working to help WordPress beginners and now they wrote a useful article about how to make a WordPress website, it's step-by-step guide. It's an up-to-date article, written by professionals and can help you, even if you don't have any coding skills.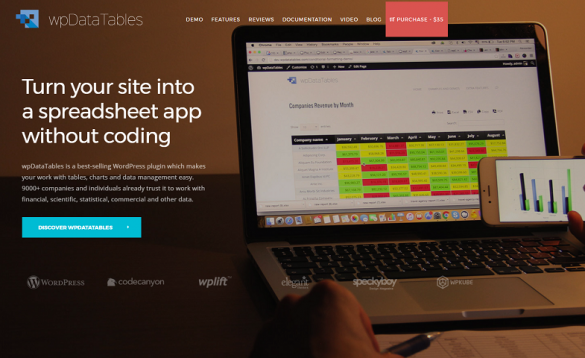 Using wpDataTables, you can easily transform your website into a spreadsheet without coding. It's most used WordPress plugin, you can find it on more than 9000 websites. You will get lifetime updates and 6 months support if needed. 
SuperbWebsiteBuilders is a trusted web-based platform, which offers valuable information about the best website builders available online nowadays. The website tests and analyzes the characteristics and features of website builders to provide their unbiased reviews and comparisons. Users can also find the ratings of the best website builders to make the users' choice simple and time-saving.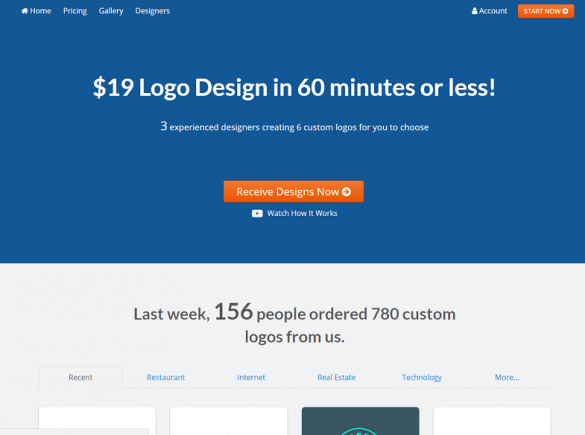 Logo123 is a different custom logo design on the market. With them, you can have your custom logo in 60 minutes or even less. They utilize crowdsourcing and a speedy design process. It's like having a custom logo generator with awesome graphic designers behind.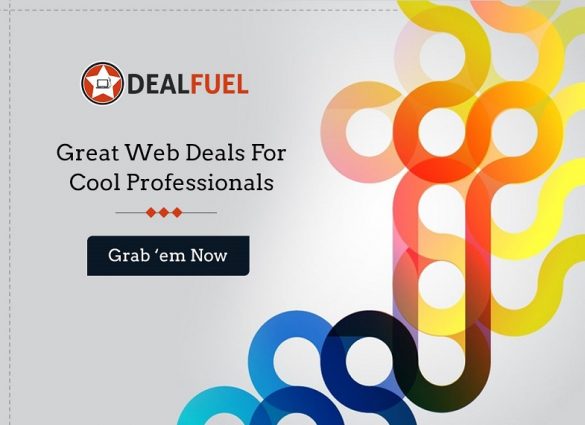 At DealFuel, you can get your hands on awesome themes, useful plugins, excellent templates, online courses, marketing materials, design bundles, e-books and tools from some of the best providers in the world at really small costs. Grab a deal today!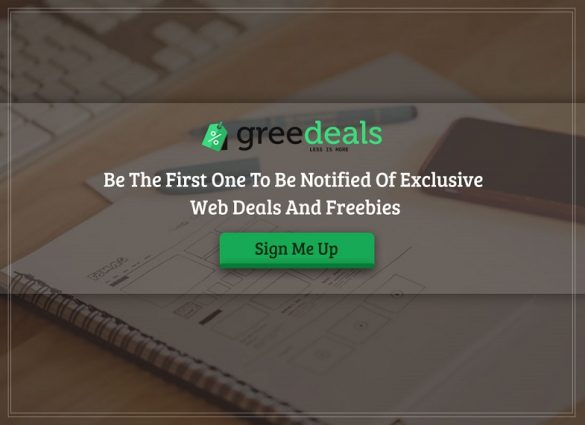 Greedeals is another great website that offers some of the latest and smartest deals in the web world. Here you will find amazing deals on plugins, templates, software, fonts, e-books, e-courses and much more. In addition, you can get a great many useful free stuff and software tools.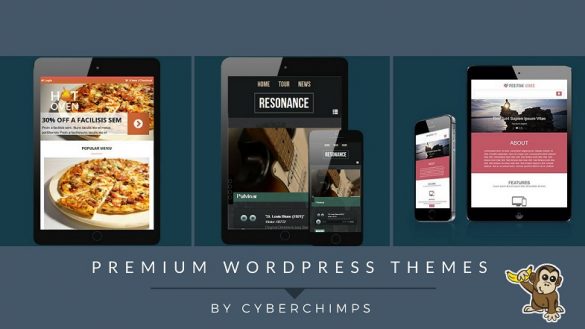 At Cyberchimps, you will find free and premium WordPress themes that are being trusted by over 150,000 sites. It's one of the oldest and most trusted Theme Store, having fully responsive and SEO-optimized templates. There themes have over 5 million downloads. Visit the CyberChimps store today.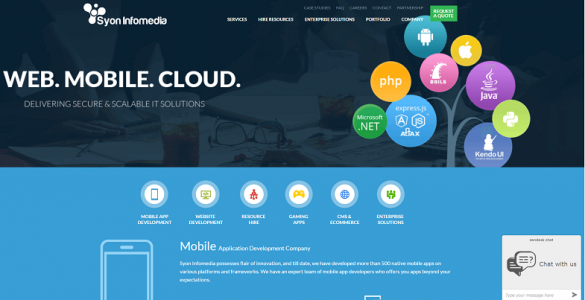 Syon Infomedia is a top notch development company that is focused on providing excellent and fast results and competitive fees. They can do many things like Mobile App Development, Web Development but also CMS & Ecommerce solutions. Why not give them a phone call?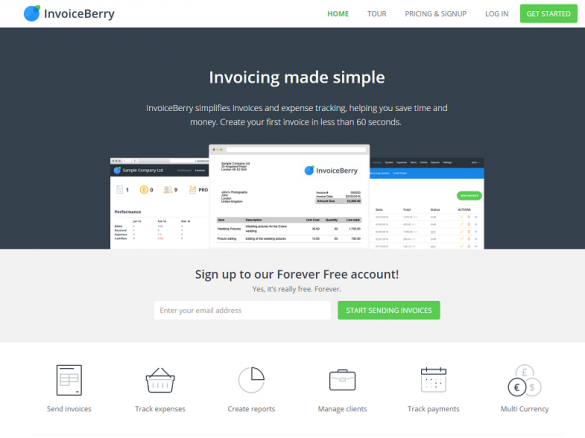 Having a great invoicing tool is a must for any business, small, medium or especially large. You can send PDF professional invoices in seconds but you can also do many other great things like using the recurring invoice function to schedule automatic invoices for your regular and repeat customers or sending invoice reminders within seconds and get paid faster. 
Many of these solutions have free trials, so you should try each of them because you will find how easy they are to use and how many benefits they can bring you and your projects. 
Which of the above catches your interest the most? Do you have any other web services or tools you want to share? Let us know in the comments!