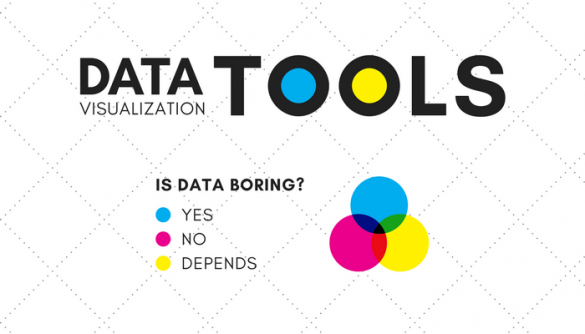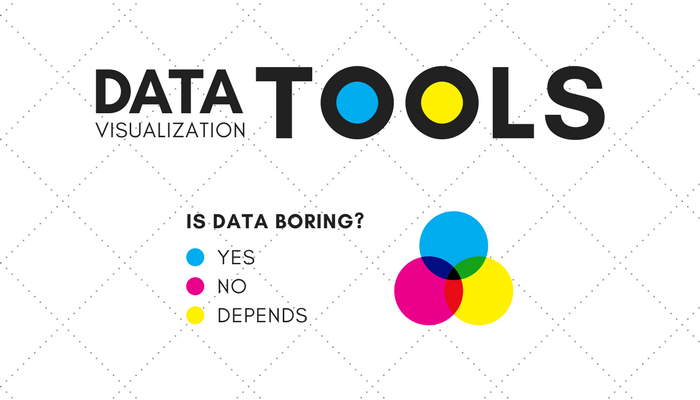 In its purest form, data is usually boring. Raw analytical data found in white papers is usually accompanied by heavy statistics and research references which can be hard to process by the common user. While academic publications, research data, and technical projects may be sustained by graphs or other supporting visuals they are still burdened with lots of additional information that's targeted at specialists and may appear as abstruse to nonqualified individuals who have little knowledge of the topic.
Yet, when delivered correctly, data can be quite intriguing.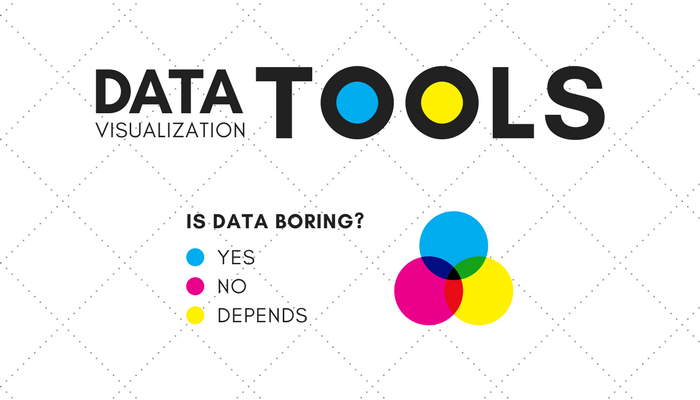 Striving to extend our knowledge base in a variety of topics is part of our human nature. When presented with the opportunity to study a material that's elegantly delivered through both textual and visual content, people not only express increased interest but their often face the desire to share that information with their peers.
This is one of the fundamentals of successful content marketing.
The power of visual data has been a leading topic in many studies. Today, effective content marketing strategies apply these principles to spark the interest of their targeted audience, increase lead generation, and optimize their communication with potential customers.
But what are the tools successful companies use to turn data into visual content?
Data Visualization Tools: Transform Raw Data Into Engaging Visuals
This collection will provide you with some excellent design tools that are used daily by both agencies and non-professionals.
Display live data on your website with the interactive charts and data tools provided by Google Developers. This free tool allows users to display dynamic, real-time data, take advantage of a rich gallery and customize charts via a powerful dashboard.
With this tool you can create compelling infographic designs, present data in neatly designed charts, build interactive maps, and share data in an engaging, visually-driven way. The tools allow data uploading from multiple sources and cloud systems, has a gallery of 35+ charts and 500+ maps and makes data sharing easy with live embedding.
A data visualization tool that allows users to create custom infographics and interactive charts by working with a powerful design dashboard. Choose from a variety of preset templates in a wide range of styles, including statistical data graphs, surveys, reports, along with many other mainstream layout templates.
A template-based design tool that provides all the necessary instruments for user's to create and share ideas and data in an engaging, visual way. The template gallery contains thousands of premade templates for reporting, process, timeline, resume design, and more.
Transform data into beautiful graphics with the help of this tool's huge gallery of industry specific icons, charts, and maps. Connect with Google Spreadsheets and Survey Monkey to bring your survey data to live with powerful visuals.
Diagramming and collaboration tool for building mind maps, process maps, flowcharts, and more. Choose from thousands of readymade templates and over 50 types of diagrams or simply gather inspiration from the community gallery.
A simplified mind mapping tool targeted at students and professionals. Although the tool has fewer options that its competitors on the mind mapping market, it provides users with all the instruments necessary to create intriguing maps and translate data into the visual world.
A multi-functional graphic design tool serving a wide range of purposes. With this tool user's can create engaging visual content in the form of infographics, presentations, and social media posts to animated videos, and animated charts.
A browser-based tool for creating animated videos and infographics. The tool has plenty of pre-animated graphic elements, including charts, graphics and many other objects that allow the creation of interactive infographics and videos.
Create visually engaging story maps with the help of this interactive mapping tool. Embed videos, photos, text, and data into your project and customize your story map with special background styling, icons, clip art, animations, pin view, and 3D effects.