Several years ago, few could think of blogging as a real profession. In fact, the first bloggers were ridiculed as no more than a bunch of unemployed persons, who couldn't make it in the real world.
Today, however, nothing could be further from the truth. Blogging has become a full-time job with lucrative returns. Not only has it revolutionized the concept of working from home, but it's given everyone the opportunity to share their ideas with the world. Of course, blogging demands time, and more than an ounce of creativity. But those who have mastered the art have gone on to achieve success, even beyond the confines of their computers.
If you have the right topics and ideas in mind, setting up a blog won't be hard. You need only be sure to get the few important things right, among them being a laptop. The one you probably already have may be enough for a few weeks, but when your website starts getting serious traffic, and your audience begin to expect new posts every day, you'll need a computer you can trust to give you maximum productivity.
With that in mind, let's look at the considerations you should make when out shopping for a blogging laptop.
Design
Since you'll mostly be working at home, you might think of making compromises regarding your prospective laptop's design. However, keep in mind that the Internet doesn't pause when you log off to go outside. After a few months of building a loyal audience online, you'll often be compelled to take your laptop out with you and manage your blog while on the go.
Portability is, therefore, among the top priorities when buying a blogging laptop. You'll need a device that's compact enough to fit in the average backpack easily, and light enough to carry around the whole day, without inducing unmanageable fatigue.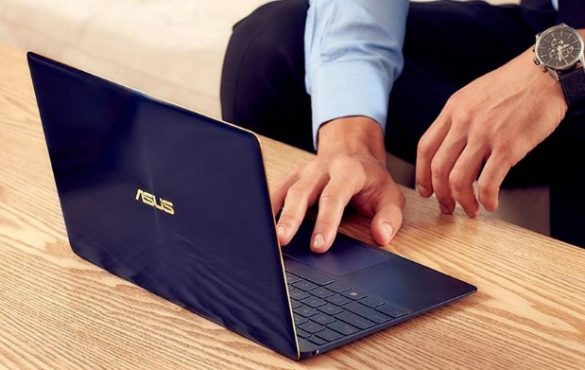 Additionally, your laptop should be built to withstand accidental knocks, drops, and spills, which are more of a "when they happen" than an "if they happen." Remember, a simple spill of water on the notebook can paralyze your blog and cost you significant traffic.
Thankfully, the current market is well-populated with ultrabooks that are portable, elegant and durable, and, therefore, ideal for blogging. In particular, have a look at the Dell XPS 13, the Lenovo Carbon XI and, my new favorite, the ASUS ZenBook 3 UX390UA.
Alternatively, if your budget is a little less accommodating, you can choose your pick among the best Chromebooks out there, which are remarkably compact, while offering enough for everyday browsing and blogging.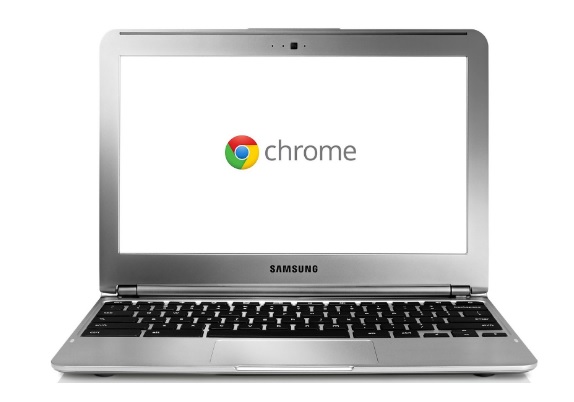 Display and Keyboard
When a blogger is not out recording videos, and gathering data, they're in front of the computer screen. It, therefore, goes without saying that the display is one of the aspects you should keenly look into when buying a blogging laptop.
In addition to being sharp enough for precise and accurate visual output, the screen on your new notebook should have features that make extensive viewing comfortable. When out shopping, look for a laptop with at least a Full-HD panel. It's also best to buy one with a matte display, rather than a reflective glossy screen. Furthermore, take the time to test out the laptop's adaptive brightness feature to see how well the screen responds to changes in ambient light.
After you're satisfied with the screen, move on to the keyboard. Since most of your work will involve typing articles, and replying to audience feedback, you'll need a keyboard with well-spaced out keys, which have a good feel on the fingers and adequate travel. Open Notepad or a popular touch typing app and have a go at the keyboard to see if it's comfortable.
You'll likely never use a numerical keypad while blogging, so a full-sized keyboard shouldn't be much of a priority. Instead, request for one that offers backlighting for easy typing in all lighting conditions.
Connectivity
Because the Internet will be your base of operations, the laptop you buy should guarantee fast and reliable internet connectivity, especially through Wi-Fi. Ethernet can be a credible alternative, but because you'll be moving around a lot with your laptop, it's better to prioritize wireless-LAN. al-breaker. You'll be okay with at least one USB 3.0 port, and SD-card slot and a micro-HDMI.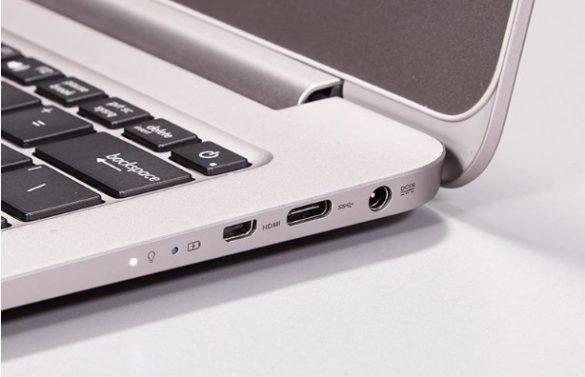 Performance and battery life
The bulk of your job as a blogger will be creating content for your website, and the type of content will essentially dictate the hardware you'll need for your laptop. If your blog primarily involves text, simple pictures, and GIFs, then anything with a dual-core entry-level CPU, 2GB of RAM and ample cloud storage is enough to keep you afloat.
However, if you'll frequently be editing videos, images and audio files and uploading them to your site, go for at least an Intel Core i5 and 8GB RAM combo. An SSD will also be an added advantage, for faster file transfer to and from your camera/phone.
As for the battery, the laptop you choose should be capable of getting you through a whole day's work, without demanding a recharge. That way, you can take your work with you anywhere, and keep your blog constantly up to date.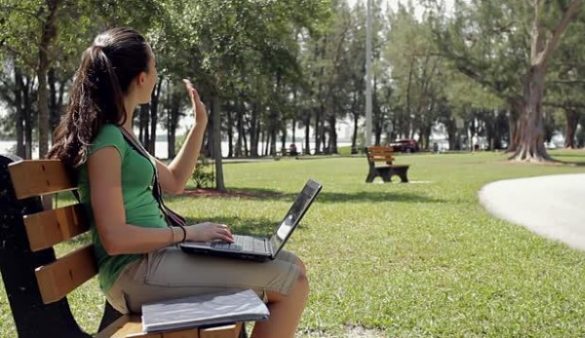 Extras – Webcam and Audio
Besides the above, there are still a few more features worth a closer look. For starters, it's a good idea to take the webcam out for a test run.
Launch the camera app and see how clear it is, in both pictures and videos. Sure, you can spend a little more money and get better quality with an external webcam, but if that's not a cost you were planning to incur, it's best to pick out a laptop with a good inbuilt webcam.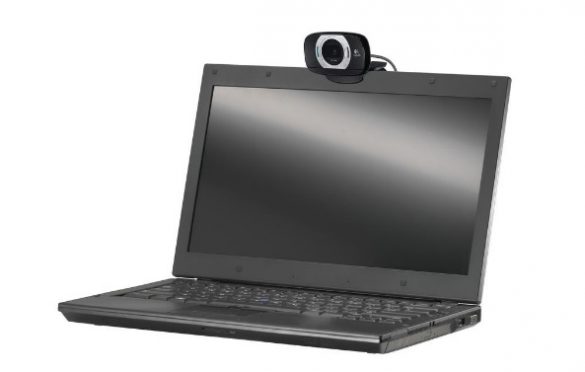 It's hard to recommend any laptop's audio hardware to a serious user. If you'll be heavily relying on audio input/output to create your website's content, invest in some proper wireless headphones.
Summary
If you've already settled on the basics of how to run your blog, picking the right laptop for the job will not be a challenge.
Bloggers have varying needs and preferences, and, to them, some specifications may be more important than others. Nevertheless, to land the ideal laptop for blogging, follow the guide above and ensure the device you choose ticks all the right boxes.