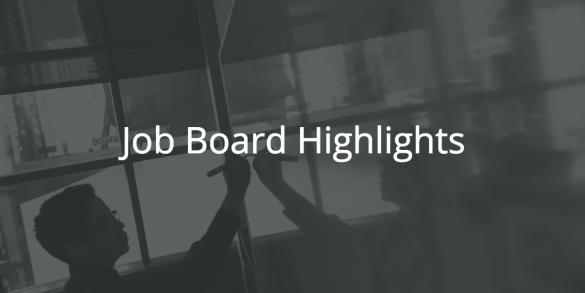 Good Monday morning, everyone.
Here is your weekly dose of paid blogging jobs. Have a productive day!
Paid blogging jobs
The BevSpot Blog is one of the leading online publications for the restaurant and bar industry. They're looking for freelance writers with industry experience to contribute blog posts about a wide range of issues relevant to food and beverage industry professionals.
They're looking for freelancers who can commit at least two articles per month. Their rates start at $125 per article, with flexibility to increase for more long-form articles.
Ranker is looking for talented writers who are ready to research and write 5 to 10 articles a week for our site. This is a great opportunity to write for a leading entertainment site, in the top 50 of all Internet websites in the United States.
The Windows Tribe is looking for a single writer with the ability to deliver one article every day outside of Saturday. So that's from Sunday to Friday each week.
The writer must have knowledge of Windows, Xbox, and Microsoft overall. Must be able to write articles with 400 words, and must know how to use WordPress.
iTechMedia is looking for freelance writers to work remotely who have experience working in the gambling industry. Their client can offer a steady flow of work, along with very competitive payment terms.
Canva is looking for freelance copywriters to join our Content team remotely. They're seeking highly efficient and productive candidates who produce excellent, keyword-directed copy to deadline. A high level of attention to detail and an engaging turn of phrase are required.
Thinking of leaving your day job and starting your own business? Dip your toes in the freelancing waters and get it right with "The Secret Sauce to Freelance Writing on the Side".
Author:
Noemi Tasarra-Twigg
Editor of Splashpress Media, writer, and geek bitten by the travel bug.