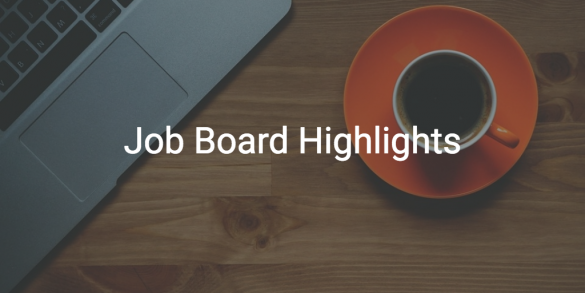 Good Monday morning, job seekers!
Let's start the week with the best paid blogging jobs from our Job Board. Have a great week ahead!
Paid blogging jobs
One Green Planet is your online guide to making conscious choices that help people, animals and the planet.
Their goal is to cut through the noise around issues related to food, health, animals and the environment and empower people to not only make better choices but also take action and bring about change. They are looking for talented "Green Monsters" to join our team!
W-Systems is seeking a part-time or freelance CRM content or business writer who can author original and useful Customer Relationship Management (CRM) articles, editorials, white papers, software reviews, special interest stories and related content. This position is ideal for CRM veterans coming from the CRM sales, analyst, consulting or project management ranks and now looking to share their knowledge with focused user communities.
Gloveworx is looking for an editor deeply passionate and knowledgeable about both the art and science of fitness. At Gloveworx, they use boxing as the core modality to craft an integrated, high-performance fitness program for continuous improvement.
Northcutt is a Chicago-based inbound marketing agency that works primarily with major managed hosting companies. They cover everything from WordPress to cloud to Internet politics to domaining to Linux. They are seeking to expand their content team with skilled tech journalists on a contract basis to begin.
Business Insider is looking for a talented freelance writer to research and write comprehensive buying guides for a variety of products (tech, home, outdoors, kitchen, DIY, fitness, gardening). You'll be part of the growing Insider Picks commerce team in the new buying guides section.
Author: Noemi Tasarra-Twigg
Editor of Splashpress Media, writer, and geek bitten by the travel bug.