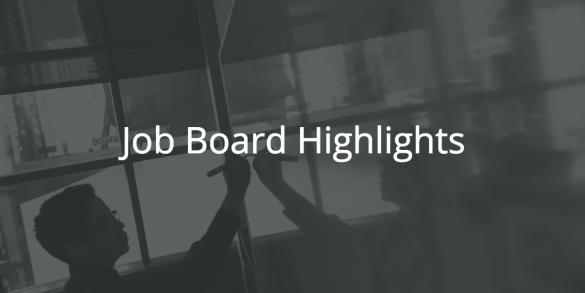 Good Monday morning, job seekers!
Let's start the week – with the best paid blogging jobs from our Job Board. Have a great week ahead!
Paid blogging jobs
Konsus is looking for articulate content writers interested in becoming part of the ever-expanding Konsus community. As part of the content writing team, you will receive projects ranging from blog posts to website copy. Most of the work is in English, so you should only apply if you are absolutely fluent in English and have previous writing experience.
Pixelberry Studios is looking for writers to work on contract, delivering content for their hit mobile game "Choices: Stories You Play." You'll brainstorm with the team, craft characters, plots, and series concepts, and see your writing come to life in the game. Pay is hourly and based on experience.
Content Conquered is seeking intermediate and advanced level business and digital marketing ghost bloggers for work on various subjects like SEO, Content marketing, SEM/PPC, Social media marketing (paid and organic), Mobile marketing, Conversion rate optimization, Referral marketing, and Marketing automation.
Thinkmojo is looking for a content creator to help write weekly blog posts, occasionally help with our podcast show notes, and to work with an in-house designer to create content for video marketing guides and other gated content. Experience in video or B2B tech marketing industries a plus. Ability to take initiative, do research, and come up with creative approaches to topics is necessary. Social media experience is definitely a plus, as well as the ability to repurpose content for different channels.
learningworksforkids is looking for a few good writers with a passion for technology, education, and gaming to join our team as we launch the full version of our educational technology site: learningworksforkids.com. Successful applicants will work from home with occasional online meetings, writing educational app and video game guides.
Author:
Noemi Tasarra-Twigg
Editor of Splashpress Media, writer, and geek bitten by the travel bug.