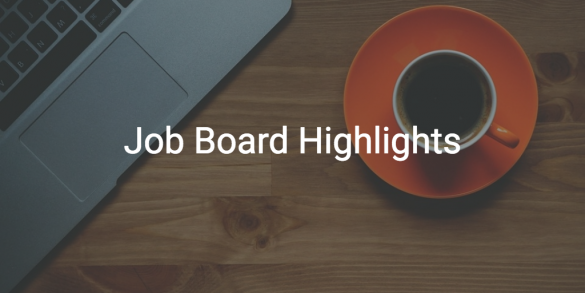 Professional blogger? You'll be wanting more jobs for sure. So, here are the best paid blogging jobs from our Job Board.
Good luck and have a great week ahead!
Paid blogging jobs
Do you have a passion for classic cars? Please take a moment and go check out restomods dot com. Currently they are seeking new writers to contribute to the main front page section of the blog.
As a blogger for MalwareFox, you will be joining up and coming anti-malware software solution company. Bloggers must have great technical experience and knowledge in the field of cyber security especially related to Windows OS. Most of your assignments will involve creating tutorials, testing out applications and listing tips.
As the E-Commerce Editor you will build and manage the Commerce content program for Dotdash's beautiful Food, Home and Pets brand, The Spruce. You will bring readers the high-quality product and service recommendations they're searching for, within and around The Spruce's premium content, connecting readers to top affiliate partners like Amazon, Wayfair and more.
Big Audience Collective is looking for writers who can thrive in an entrepreneurial environment and successfully contribute to the team. They are looking for people who can create pieces of content that are engaging and interesting to readers.
10% Happier is looking for someone with deep mindfulness meditation experience and a knack for content creation/social media for a part-time role. This person will help extend their unique, no bs approach to meditation and mindfulness into the social content world.
Author:
Noemi Tasarra-Twigg
Editor of Splashpress Media, writer, and geek bitten by the travel bug.