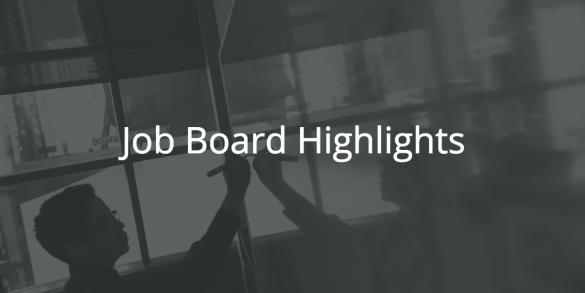 How's everyone this Monday morning? Still hungover from the weekend or refreshed? I hope it's the latter and that you're ready to kick butt this week.
Here are the best paid blogging jobs from our Job Board.
Good luck and have a great week ahead!
Paid blogging jobs
InboundLabs is looking mostly for freelancer or rather "free agents". Talented individuals that enjoy the freedom of working "freelance" but also value long terms relationships with customers and other team members.
Appen has continued to add social media work-from-home opportunities for daily social media users of all ages. Join their global family of independent contractors working from home as a Social Media Evaluator!
Appen's Social Media Evaluators are rewarded for their ability to improve the relevancy of the newsfeed for a leading global social media client. Appen offers competitive pay and project prep sessions to ensure your success.
TopBuzz is looking for creative, quick-learning writers to join their content team. The ideal candidate is a viral specialist and has the eye for what's trending on the internet. Are you the one always sharing a funny video in a group chat? Do you know which Reddit page to go to for some good laugh? If you're answering yes to these questions, they want you!
Ocean View Marketing is looking for multiple passionate self-driving enthusiasts to write news stories on the evolving industry.
Types of articles would include stories about the companies involved (Google, Tesla, Nutonomy, Cruise, etc.) technology (Lidar, Radar, Cameras), partnerships (Waymo & Lyft, etc.).
It's important for a candidate to be able to find news stories and develop relationships within the industry to eventually break stories.
Ignitia Office is looking to hire an amazing blogger. The new blogger should be active and engaging in writing as well as on their own social media profile and personal brand.
The Ideal Blogger should be from the NYC area and be active in the startup, small business, tech, or real estate communities.
Bonus points if you have been published in major online publications.
Author:
Noemi Tasarra-Twigg
Editor of Splashpress Media, writer, and geek bitten by the travel bug.