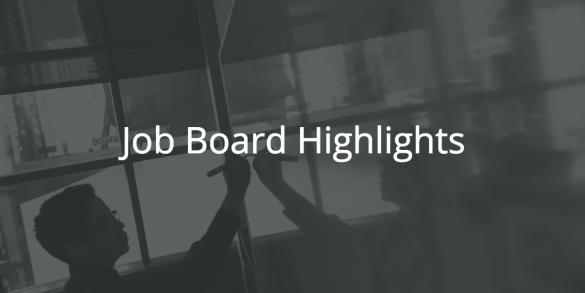 How's everyone this morning? Ready for the week?
Here's something to help kickstart things – the best paid blogging jobs from our Job Board.
Good luck and have a great week ahead!
Paid blogging jobs
Topbots runs a popular news site focused on applied artificial intelligence and machine learning for both consumers and businesses. Additionally, they often have their content syndicated to other major publications, like VentureBeat and Forbes.
They have a team of talented writers already, but are growing so fast that they're looking to hiring for the following roles:
1) Assistant Editor
2) Tech Writer (2-3 positions)
Bisnow hosts almost 300 events a year that are attended by over 70,000 people, 2,000 sponsors and hundreds of speakers. They also publish tens of newsletters that reach almost three-quarters of a million executives, and they need a freelance writer for real estate news.
DoItYourself.com is in search of fresh writing talent with DIY skills. If you complete your own home repairs, would rather make something than buy it, and are a writer with personality, this is the gig for you.
Writers will compose knowledgeable features or comprehensive step-by-step articles, and pitch new ideas to their editor. When possible, writers can provide quality photos to complement their articles for increased pay.
Museum Hack is looking for a blogger to join their content marketing team. This is a fully remote position (you work from home), but you must be based in or near one of their operating cities.
Cody is looking for blog writers to craft original fitness and health articles with a focus on the yoga practice. They seek those with a dedicated writing practice who can execute and elaborate on the ideas of their Marketing team. Each week you will be assigned a few topics, will research content as needed, and write from the voice of the company. The articles you write will educate and entertain.
Author:
Noemi Tasarra-Twigg
Editor of Splashpress Media, writer, and geek bitten by the travel bug.