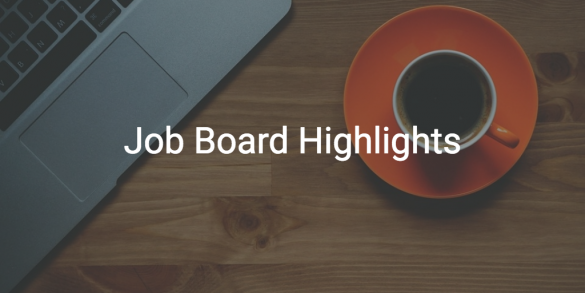 How's everyone this morning? Ready for the week?
Here's something to help kickstart things – the best paid blogging jobs from our Job Board.
Good luck and Happy 4th of July for our friends in the US!
Paid blogging jobs
Creative? Good with words? Are you a surfer of the internets? Like working from home? Like working from a cafe? Like working from an island with wifi? Then this gig is for you! Guaranteed Rate is looking for a part time (temporary) Copywriter for Search Engine Optimization! This position works remotely so camp out with your laptop or computer where ever you please!
Juicero is looking to bring on a freelance, part-time copywriter to support projects across brand and digital marketing teams. They are looking for someone to work for about 20 hours/week on an ongoing basis.
No need to come into the office – this role can be remote!
Are you a music lover who's glued to social media? Are you the first to see every Miley Cyrus Instagram? Do you know what Kanye's last tweet was? Can you identify a trending story before it trends?
UPROXX.com is seeking entry-level freelance writers and social media obsessives to monitor Facebook, Twitter, Instagram, Vine and more for anything from musicians that deserves to be brought to their audience.
The Guide's Content Writer (remote/temporary/contract role) writes original copy to create buying guides to enhance the customer experience. This role will be SwimOutlet's expert for product, buying and technical advice content.
MyKlovr is inviting expert contributors to a professional blog focusing on the topics of high school education, financing, college counseling, college readiness, college education, etc., that targets educators and parents of high school and college students.
Author:
Noemi Tasarra-Twigg
Editor of Splashpress Media, writer, and geek bitten by the travel bug.