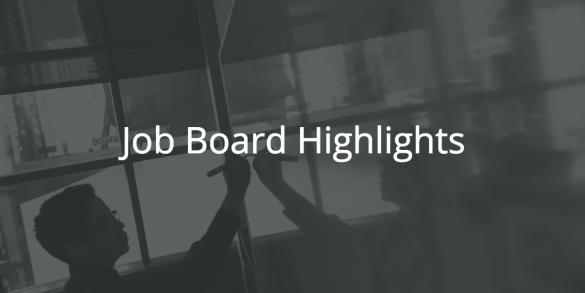 How's everyone this morning? Ready for the week?
Here's something to help kickstart things – the best paid blogging jobs from our Job Board.
If you're new to the scene, do yourself a favor and read our ultimate guide on how to start a blog.

Paid blogging jobs
IMPACT Group, a progressive, global company based in St. Louis, MO has an exciting opportunity for a Part-Time Resume Writer to work up to 15-20 hours a week from home.
You will be responsible for developing Résumé products for clients in job search programs. Résumé development will be consistent with IMPACT Group's quality guidelines, as well as industry and occupational standards. Fosters communication within the department and with other departments, and demonstrates the core company values.
Elite Daily is seeking remote part-time celebrity writers to contribute 3-4 full days per week.
Are you an entertainment junkie who's obsessed with the Kardashians, Harry Styles and Chrissy Teigen's tweets? Do you know the name of every Kylie Jenner lip kit and dream about Selena Gomez's relationship with The Weeknd in your sleep? Then Elite Daily's celebrity writer position is for you.
FanBread is a fun Santa Monica-based startup changing the way that people think about content. They're looking for motivated self-starters to join their team of geeks and fans! They offer benefits and the opportunity to be a part of something great.
Stngrusa.com sells affordable USA made firearm accessories – namely for the AR platform in addition to outdoor gear.
They are looking for a long term writer to help grow the company blog.
The purpose of the blog is to help educate the reader on various topics covering the AR platform. You must have a deep knowledge of the firearm industry and be able to convey concepts to readers in an understandable way.
Creative? Good with words? Are you a surfer of the internets? Like working from home? Like working from a cafe? Like working from an island with wifi? Then this gig is for you! Guaranteed Rate is looking for a part time (temporary) Copywriter for Search Engine Optimization in our Marketing department! This position works remotely so camp out with your laptop or computer where ever you please!
Author:
Noemi Tasarra-Twigg
Editor of Splashpress Media, writer, and geek bitten by the travel bug.