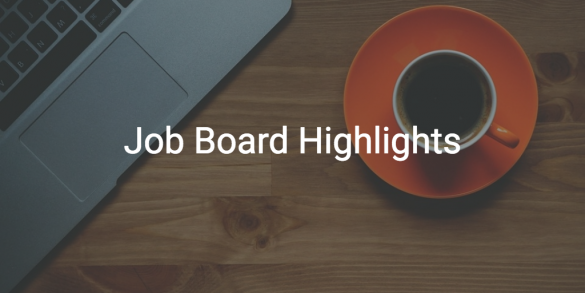 How's everyone this morning? Ready for the week?
Here's something to help kickstart things – the best paid blogging jobs from our Job Board.

Paid blogging jobs
The editorial team at Valnet Inc. is looking for journalists to contribute list-based articles for BabyGaga.com, a website geared towards parents, and covering topics that surround subjects like pregnancy, babies, and health (among so many more!).
Are you a dynamic and driven writer, who is dedicated to staying up-to-date with the latest viral trends? If so, then you are just what we're looking for at BabyGaga! As a freelance writer, you will create original, informative and eye-catching articles that parents are craving to read.
Do you like working on short-form content? Stories that immediately draw readers in and keep them wanting more? Want to work on content that will be seen by thousands if not millions of readers? You just might enjoy working with Fablelabs then. You'll be pitching short stories and the ones that they'll greenlight you'll blow out into digital books, consumed one chapter at a time.
Source it! is the world's leading educators in global team building (see www.BonnieFahy.com) and www.getsourceit.com – currently under getting a website-makeover so don't judge ;-).. And they're looking for a funny kick-ass-ghostwriter to help build online course material that doesn't suck.
Healthcare Success is looking for an experienced online copywriter to help with client-facing and internal website projects. This position writes, edits and proofreads digital marketing-based, SEO friendly marketing content, including websites, landing pages, blog posts, display ads and text PPC ads. Qualified candidates require extensive experience writing websites, landing pages and blog posts.
A friendly (and useful!) reminder: If you're new to the scene, do yourself a favor and read our ultimate guide on how to start a blog.
Author:
Noemi Tasarra-Twigg
Editor of Splashpress Media, writer, and geek bitten by the travel bug.