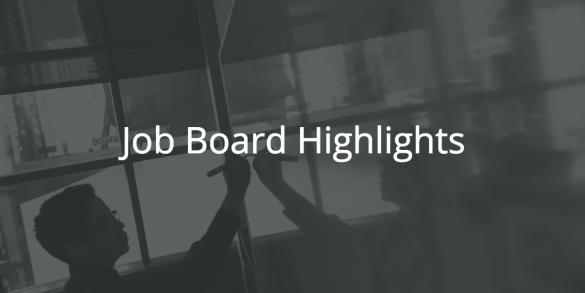 How's everyone this morning? Ready for the week?
Here's something to help kickstart things – the best paid blogging jobs from our Job Board.

Paid blogging jobs
Makeawebsitehub.com is looking for a freelance journalist to help with researching and interviewing product owners at different web design software companies.
All applicants will be considered.
This a freelance role with excellent payment terms available for the right candidate.
COED Media is currently broadening their editorial scope to place a renewed focus on trending web content, entertainment news/opinions, lifestyle pieces, tech/gadget/geek coverage and humor. The ideal blogger will bring an authoritative understanding of one or more of these topics, yet still be able to write with the humor and levity readers expect from a male lifestyle website.
Respage is seeking freelance writers to write social media posts (Facebook and Twitter) using their Content Discovery Engine (CDE). Writers will use their CDE to choose a piece of trending content from around the Web, write a unique status update to accompany said piece of content, then share the post to the social media page(s) of an apartment community.
Gate 39 Media is a financial services web development and marketing agency specializing in providing innovative custom applications, web sites and software-as-a-service solutions.
They are looking for a freelance/contract financial writer to join their team. You'll be an important part of their small and agile team utilizing the latest web technology.
Moving.com is a leading website that helps connect consumers with moving companies to give them all the information they need to make the process successful, affordable and even fun. They are part of the Realtor.com network, owned by News Corporation, and they are seeking a top-notch, experienced writer/editor to help curate and create original content.
A friendly (and useful!) reminder: If you're new to the scene, do yourself a favor and read our ultimate guide on how to start a blog.
Author:
Noemi Tasarra-Twigg
Editor of Splashpress Media, writer, and geek bitten by the travel bug.