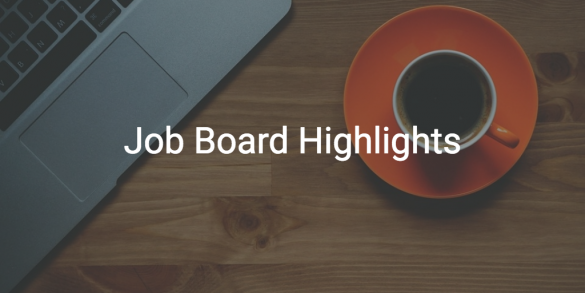 Good morning, BloggingPro job seekers. I hope you're all feeling great about the week.
Here's something to help motivate you even more: the best paid blogging jobs from our Job Board.

Paid blogging jobs
As a Copy Editor for Our Stories, you'll write concise, witty copy across the Entertainment, Life and Culture, Sports, and News/Politics verticals. Working closely with the Content team, you'll play a key role in shaping how Our Stories uses the written word to drive innovative storytelling. This is a contracted, remote, part-time role that requires flexibility to work evenings and weekends as needed.
Do you love trying out the latest apps to get work done? Are you always on the lookout for tips and tricks that will help you be more productive? Do you have proven writing experience and a knack for talking about complicated topics so even beginners can understand them?
Zapier is building a team of freelance writers to contribute on a regular basis to the Zapier blog, their partners' blogs, and their Zaps template collection example.
Love the content that you read on Mantelligence, and want to contribute?
Great, because they're always looking for great writers (with or without experience) to contribute to the site!
They love writers with a friendly/relatable voice, who are concise while still being clear/easy to understand, and who are able to easily sell the value of an idea/product. For more on their style, check out their Welcome page.
Zolo is looking for a content writer with experience in writing blogs about real estate, homes, decor and on any topic homeowner or renter related. They require engaging, high-value articles for their blog that will educate or entertain their audience.
Specifically, they're looking for actionable, practical and useful content that is evergreen in nature (not tied to market cycles or trends).
Odyssey is a social media platform with a unique technology that allows for thousands of users to create, engage and amplify their content every week. They are looking for a social media enthusiast and trending news expert to help generate conversations across Odyssey's audience on current, debated events and issues.
Taking on writing clients? You'll want to be at the top of your game. Learn the copywriting trick of creating and using a Swipe File.
Author:
Noemi Tasarra-Twigg
Editor of Splashpress Media, writer, and geek bitten by the travel bug.