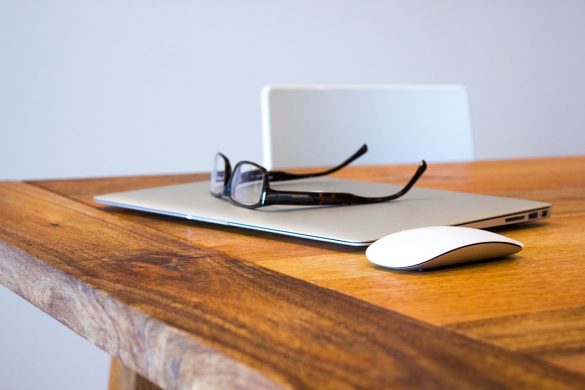 Time and great content: these are the main ingredients to become a successful business blogger. Using a blog as a business tool can be a highly effective way to turn potential customers into leads, and, in the end, boost your sales numbers.
It might sound just as easy, but as soon as it comes to content creation and taking your first step into the blogger's world you will probably have some questions you'll want answers to, like:
What exactly is great content?

How do I get started?

What is it that makes blogging so successful for businesses?
Give it a go and check out the short video below. The 'Beginner's Guide to Business Blogging' provides some useful tips and tricks about how to get your business blog started. Find out why blogging can be, if done right, such an effective and worthwhile tool.
Conclusion
Always keep in mind that great content doesn't necessarily mean doing extensive research every single time. As your audience is one of the key elements, you must always take into consideration answering a simple question might be just as effective as an in-depth analysis of a specific topic or issue within your area of expertise.
Keep it simple and write about what you know. It will not only make you feel more comfortable when writing a new post and during the entire publication process but it will also result in your readers being more likely to get engaged and able to follow your thoughts.
In case you are struggling with creating content for your blog, the following tips might help you structure your posts in the future:
Get inspired throughout the day, anytime or anywhere; collect your ideas and gather them in a list to which you can come back to, in case you're in urgent need of a catchy topic.
Spend some time on the headline. This is your first and sometimes even your 'last' chance to catch your audience's interest before they move on.
Help your readers by telling them what question/problem you will answer in the post, you might even give some hints on what the solution might be, but remember to not give away your highlights too early.
Give examples, it helps your readers to differentiate between the theoretical part and how to put things into action. Making it easy to understand will help it go viral.
Summary & Call-to-Action:
Always mention your main conclusion in the end: What is it that the reader should definitely keep in mind and remember? Another reason for the summary section is that blog posts are very likely to be scanned and some people jump straight to the end because they want to find out the most essential facts you have to tell.
The purpose of a Call-to-Action does not only give you the opportunity to keep your audience on your website, as you might refer them to another post for further reading, but it will also ensure your readers don't get lost. Tell them what to do next and how they can put your words into action.
_________________________________________________________________________
This post was written by Berit Jensen. He works at AWM Network, a company based in Copenhagen and writes for Market Inspector, a B2B digital marketplace in Europe, which provides the opportunity to compare quotes and offers from quality suppliers.