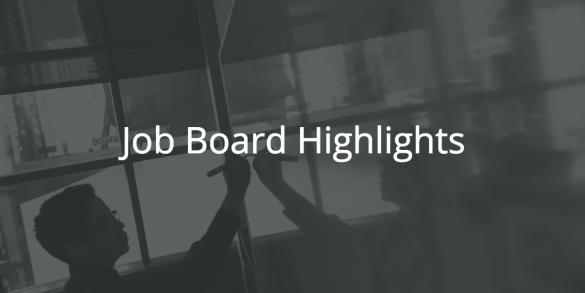 Good morning, BloggingPro job seekers. I hope you're all feeling great about the week.
Here's something to help motivate you even more: the best paid blogging jobs from our Job Board.

Paid blogging jobs
Are you passionate about the stock market and company financials? Have you read Benjamin Graham; are you a member of the Warren Buffett fan club? Most importantly, when you read company reports and filings, do you see the bigger picture between the lines?
Investopedia is seeking freelance writers to cover fundamental analysis of publicly traded companies, including some light math and some charting, and help our audience of 21 million monthly visitors make smarter investment decisions.
The KidPass blog is created from contributions by awesome freelance writers who work remotely and are excited to share their experiences and recommendations for kids activities around New York City. We provide flexibility for parents like ourselves to spend more time with their kids and work from home (or anywhere they like!), while building a great resource of recommendations for other parents.
IRIS SIGNALS is looking for an awesome tech blogger/writer to become a regular contributor on its blog!
Below you can check a few guidelines: https://docs.google.com/document/d/1xL8W65Nvq68NJnbOHcaOpVZvnPRwc_YaBB453ldPTgU
https://docs.google.com/document/d/1wcdvxrSiZTaXlZGVZh0V9TuIVwNFbGsZM5uoHyKE3Dc
This is a long term project with around 20 1000+ words blog posts needed each month.
Kingdom Works is looking for a creative blog writer who can deliver two engaging blog pieces each week under a three-month minimum contract.
SB Nation's team site covering the Golden State Warriors is looking for a dynamic new talent to add to their staff. We are in search of a writer with a nose for news items, the ability to put together short articles in response to news quickly, and time during the daytime to make regular contributions to the site.
Author: Noemi Tasarra-Twigg
Editor of Splashpress Media, writer, and geek bitten by the travel bug.