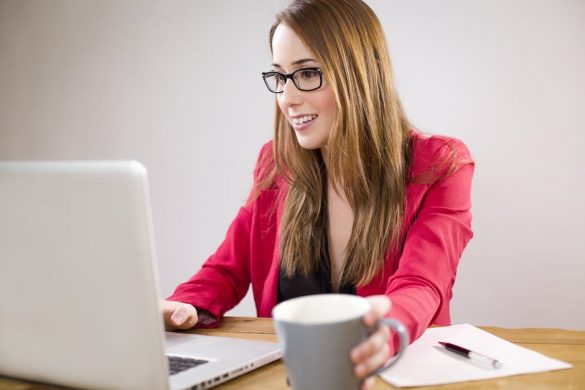 As a blogger, you're highly prone to burnout. When you love what you do, it's tempting to stay up late, pounding away at the keys.
Some bloggers say working on their blog is more exhausting than physical labor, and science backs up that claim. Your brain burns an enormous amount of glucose, which happens to be one of your body's most coveted sources of energy.
It sounds crazy to say thinking burns calories, but it's a fact backed by science. According to science buff Hank Green, your brain is responsible for burning up to 20% of calories used by your body while you're at rest. Concentrating intensely for long periods of time burns even more, leaving you exhausted.
What's worse, multitasking makes you even more tired because it requires stopping and restarting multiple times – two brain activities that require a high consumption of glucose.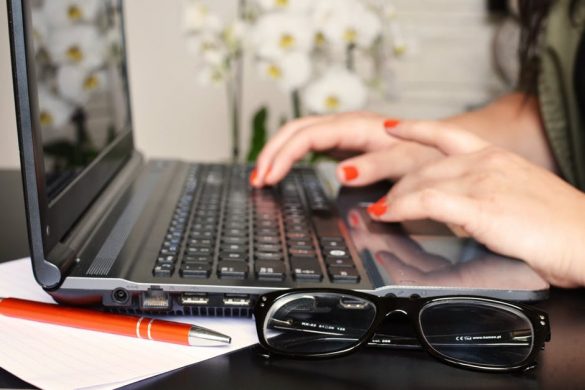 Now that you know focusing is responsible for your fatigue, here are 5 tips to get your energy back:
1. Get organized
Getting organized involves more than filing your paperwork in the right spot and keeping your desk clean. You need to organize your life, in and out of the office.
Check out this massive list of statistics to learn how much time and money people waste being disorganized. According to the National Association of Professional Organizers, we spend a year of our lives looking for lost items, and 80% of our medical expenses are stress related.
Organization equals efficiency. Don't waste your time shuffling papers around. Get organized and stop wasting energy on chaos.
2. Stop hitting the snooze button
Do you really feel more rested when you snooze for an extra fifteen minutes? Research says hitting the snooze button can make you groggier. In fact, using an alarm clock goes against our biology. We aren't meant to wake up artificially.
Your body goes through distinct sleep cycles and alternates between deep sleep and light sleep. If your alarm clock goes off before you've finished the light sleep cycle that occurs prior to waking up, you'll feel tired throughout the day.
The best solution isn't to get more sleep, but to create consistent sleeping habits. Stick to a routine for going to bed and waking up at the same time each day, even on the weekends. Your body will adjust its sleep cycles to your schedule, your quality of sleep will improve, and you'll have more energy during the day.
3. Get proper nutrition
Proper nutrition is essential to healthy brain function.
It's tempting to grab fast food when you're working on a late night project and don't feel like cooking. Do your body (and brain) a favor and skip the fast food burgers and tacos. It's probably not even real food.
If you're having a hard time cooking, try a meal delivery service like Nutrisystem. Founded as a weight loss program, Nutrisystem delivers nutritious, low-calorie meals to your door so you don't have to cook. You don't need to be overweight to use it, and it's healthier than ordering pizza every night.
4. Eliminate distractions in your day
If you blog from home or an internet café where people know you, set your boundaries and enforce them at all times. Don't allow people to take you away from your focus. Just because you're visible doesn't mean you're available 24/7.
5. Go for walks when you're stuck
There's a reason your best ideas come when you're driving or in the shower. The whitespace you experience by allowing your brain to rest creates the space for problem-solving. That space, according to brain science, is called theta.
When your brain waves are functioning in theta, you're more likely to solve problems.
Educator Ned Hermann told Inc.com, "Individuals who do a lot of freeway driving often get good ideas during those periods when they are in theta… this can also occur in the shower or tub or even while shaving or brushing your hair. It is a state where tasks become so automatic that you can mentally disengage from them. The ideation that can take place during the theta state is often free flow and occurs without censorship or guilt."
Thomas Edison and Albert Einstein were known for using their sleeping brains to solve problems. Anytime they needed to solve a problem, they'd take a nap and wake up with a solution.
Blogging late into the night can give you tunnel vision, with the sun coming up before you've even had dinner. Pace yourself and allow your project to unfold over time. Preventing burnout requires being responsible for your physical health and mental well-being.