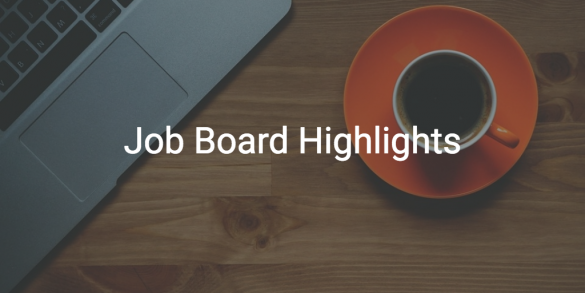 Good morning, BloggingPro job seekers. I hope you're all feeling great about the week.
Here's something to help motivate you even more: the best paid blogging jobs from our Job Board.

Paid blogging jobs
Terra's Kitchen is looking for a copywriter. The copywriter will work with the Marketing brand and media teams to craft strong digital copy (ex. Facebook ads) that increases SEO and conversion, as well as other content, like blog posts. This is a part-time role starting at approximately 10 hours/week. Hours may increase or decrease based on internal needs.
Jumping Elephant needs a new team member. This job is for a content creator, both in the Social Media sense and with blogging.
Blogs are $30-50 per blog depending on length. Social media is customized for the client so pricing varies.
JustAnswer is seeking an experienced and flexible writer who can help build out new content offerings and drive traffic to their site. They are an established tech company with a treasure trove of user-generated content, and they're building a team of writers who can harness raw content and turn it into engaging, reader-facing copy.
Magoosh is seeking a part-time, remote Blog Editor to help achieve their mission of bringing enjoyable, effective, and affordable online education to the world. They've turned test prep from a necessary evil into an enjoyable experience at an affordable price.
Ignite80 is looking for smart, curious, and insightful writers who enjoy communicating research findings in a way that feels relatable and actionable.
Your job would be to write an average of two to three 500 to 800-word blogs per week.
Blogs can be centered around a new research study or an expert interview (we have recordings).
Author:
Noemi Tasarra-Twigg
Editor of Splashpress Media, writer, and geek bitten by the travel bug.