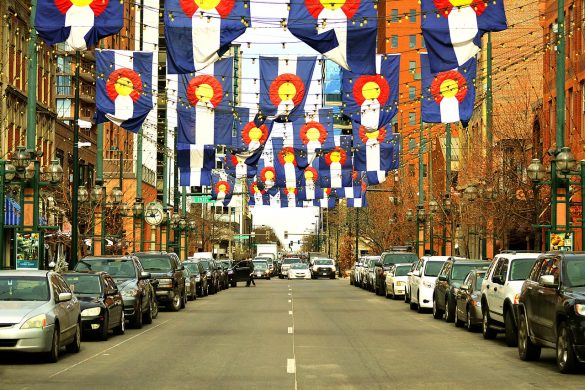 You've published a useful article with a compelling writing style and illustrative examples, but for some reason, it doesn't bring you any traffic. How come?
Is the quality of content the essential factor of ranking? But no one will be able to find your post without SEO optimization.
So, don't give up on this article right away – maybe you just forgot to take account of some SEO factors. Let's figure it out.
Where to start?
Take the article which you believe is interesting and useful but doesn't bring you as much traffic as it could bring. As an example, I took this random post: https://marketinginsidergroup.com/sales-alignment/5-sales-closing-techniques.
First of all, check if there are meta-tags on this page. I use SEO META in 1 CLICK for this purpose.
Remember:
Title and Description should be present on every page;
They should include main keywords;
The keyword should be as close as possible to the beginning of the Title and Description;
Check if there is H1 tag. If it's not, the search engine doesn't understand if your article is relevant to the search query. Such publications usually can't reach the

 

top-10;
Description should be from 50 to 160 symbols (about 15-16 words);
Title should be less than 12 words;
H1 should be different from Title.
Let's check out the article with the tool:
We see that there is a missing description. As I said earlier, it's a big mistake. To solve it, just follow the recommendation above.
As to H1, H2, H3 tags — everything seems to be alright here.
How to find out the queries article is ranked for?
In fact, the search engine doesn't understand what your article is about. SEO optimization is the way to give it the signal that you're article fits a certain query better than others.
First, let's check the position of the article in the search and keywords it's ranked for.
For this purpose, I'll use Serpstat — an all-in-one SEO tool. Open it and insert article URL into the search bar. Pass to the "Keyword research" module and start exploring the information.
Pay attention to positions and volume columns. We can see that the main keyword "clothing techniques in sales" is far from top-3, as well as other important keywords. So we have a lot of work to do.
Did we miss any keywords?
You can dig through the whole list of competitors' keywords, or you can go to the "Missing Keywords" feature at Serpstat and have the information gathered for you.
Missing Keywords feature gives a list of keywords that competitors are ranking for in top 20 search results when you havn't even got to the top 100 for them.
"Other URLs contain" shows if these keywords are present on other pages of your site.
Take a look at keywords we've missed and think about adding some synonyms in your post. This can help to rise higher in the search.
How to find articles-competitors on the subject?
Another way to improve your text is to check the positions of your competitors on the same topic. Goto the "Competitors" feature and choose leading sites for the analysis.
Here you can see a lot of articles on the related topics. Click on the some of them for the detailed information. Then glance through the keyword and choose traffic-driven ones which fit your article.
Also, you can see the URL positions for different queries.
Open these articles and compare it with others. Why do they rank higher than your article?
Don't think about SEO factors alone. Pay your attention to:
the content quality and readability;

text structure;

presentation;

the length of text;

the presence of images and videos;

the presence of outbound links to researches.
Other ways to improve your article
Change the article title. Sometimes this one step can bring your article back to life.
Optimize images with an alt attribute. It helps search engines to recognize the relevance of the article to the user's query, and your picture will be displayed in the image search.
Utilise interlinking. Add links of the new articles to the old ones and the other way around. 
Share it on all social media platforms: Facebook, Linkedin, Twitter, Google+. Social activity is one of the ranking factors, as well as a great way for involving the audience.
Final thoughts
Remember, there is always something you can improve in your article optimization.
I suggest following these steps:
Add/change the keywords (do not spam, add it naturally);
Remember about meta-tags and alt attributes;
Analyze competitors (steal like an artist, think critically);
And don't give up on your articles if you believe they are worth it.
This post was written by Anna Rud, Content Marketer at Serpstat.