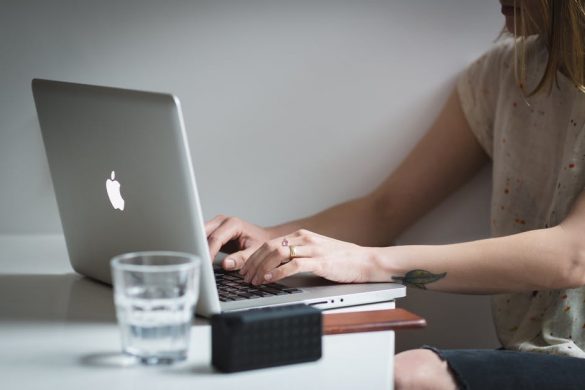 Serious money and blogging don't make as much sense as serious money and investment banking. A lot of people would find it a bit strange if you told them that you make "serious money" and then followed up with "I'm a blogger" when they asked you what you do. It's hard to blame them. On average, bloggers make only about $24,000 – it's not known for being the most lucrative profession ever.
But what's interesting about blogging is the spread on the job and the implications of economic mobility in the field. Some people never make more than $100 in total blogging while others comfortably spend 1-2 hours blogging in relative luxury and make $150,000 a year from it.
As a blogger, you're not part of a corporate ladder or similar hierarchical structure that limits your pay in relation to the time and contributions you've made to the company. That means that with the right content combined with a bit of popularity and recognition, it's possible for you to shoot up to making "serious money" blogging. So, how can we move from the $24,000 a year category to the $75,000+ category when it comes to blogging?
Break Into Blogging Circles
To produce significant income while blogging, you need to break yourself into the correct circles of bloggers – you need to get people to know you. Starting out in as a new position is a daunting and uncertain affair for anyone, not just bloggers. Therefore, you'll want to establish a foothold somewhere in the industry before you start working your connections.
Set the foundation for yourself as a blogger by doing some ghostwriting for clients. You can find ghostwriting work on numerous websites aimed at aggregating content creators to form an open marketplace like Odesk or Upwork. Taking on some ghostwriting jobs and getting closer with the media agencies and the people behind them is a big first step in breaking in and can give you some valuable experience and insights into how you handle a high volume of creative tasks.
After you build up your reputation a bit as someone who can provide quality work on a consistent basis, you'll want to move onto publishing under your own name or the names of featured contributors at sites like Forbes, Entrepreneur, Inc, and so forth. Medium is a site that particularly caters to bloggers looking to produce work under their own name and have it online as part of a writing portfolio.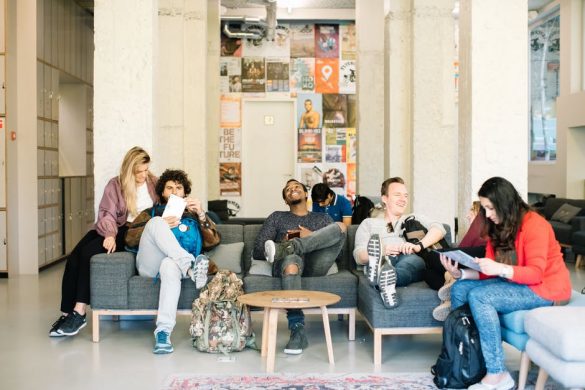 Harness The Power of Personal Connections
As an example of how personal connections and network effects work when it concerns your career as a blogger is Josh Steimle's narrative about how he became a Forbes writer and ended up cultivating his own brand. He had a friend who was a Forbes contributor that knew and introduced him to one of the editors at Forbes, and Josh's contributions to Forbes led to the further expansion of his writing brand across other popular websites.
Another way you might go about getting the most out of your social circles in a way that will best fuel your career as a blogger is through LinkedIn. Most people will have a diverse and professional network of contacts and acquaintances on LinkedIn. The quickest way you can benefit from these mutual social circles is to get one of your friends to introduce you to one of their contacts and repeat until you're introduced to the writer or editor you want to know.
The pattern here is that you first need to practice producing good content, demonstrate that your content can sell, and then get your foot in the door by finding the right people. After that, it comes down to how hard you work to perfect your craft and the strength of your personal and professional connections with others.
Figure Out Your Finances
One thing you don't want to do is to become so engrossed in your networking, reading, and writing that you forget to consider finances altogether. In other words, you have to ask yourself the question "how will my blog actually make money?" In some cases, it doesn't necessarily even have to be your blog if you become a reputable writer and people start paying top dollar for your services.
Amy Lynn Andrews, a veteran blogger with over a decade of experience, notes that there are five main sources of income when it comes to how a blogger makes money. These are:
Putting ads on your site
Promoting products and services for others
Selling digital products
Selling physical products
Selling services
When blogging, it may be useful to think of yourself and your website as a brand under your name. People will pay to affiliate themselves with your brand because of its popularity or influence, and they might pay for the writing services offered by your brand based on your reputation with other sites. How you choose to create, promote, develop, and market your brand will determine whether or not you make serious money from blogging.