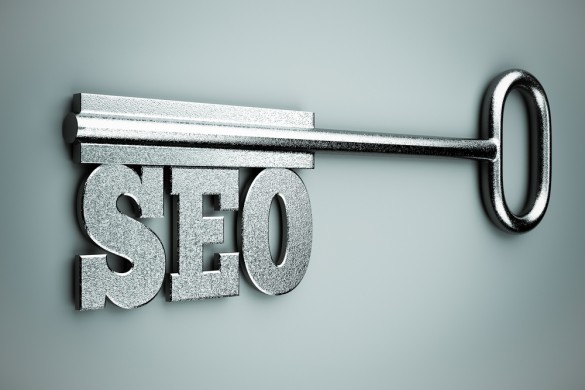 The list of SEO strategies that are available to help bloggers reach potential new readers is extensive, along with the list of companies and freelancers offering to do this for you. Enlisting the services of an SEO company is definitely beneficial to helping your business and revenue grow, however not everyone is in the situation where they can justify paying for their help.
For example, your blog may currently be just a side-hobby or you may only be starting out and not yet have the funds to enlist the expertise of a big business. So, if you identify as one of those descriptions should you simply give up on being found on Google?
A quick search of the web will show there are plenty of techniques you can apply to your website yourself. We have chosen the best 3 strategies you can implement to improve your blogs SEO and broken them down into chunk sized bites for you to try yourself.
1. KEYWORDS
How it works
Keywords are how search engines find and provide relevant content for their users. In a nutshell, keywords are how visitors and potential customers find your website. Simply, keywords are ideas and topics of your content. This is why it is important that you understand what keywords people would search to find products or services that you offer.
Think about the area your blog is addressing. Are there any specific topics you tend to write about? Make sure before you start writing to have a solid idea of what keyword you are going to target in the blog.
How to use it
Once you identify what your keywords are for your blog/ website in particular, you need to ensure you include them in your content. Be wary how many times you use the same keyword on one page, as search engines now identify the over-use of a particular phrase as 'spam' and you may be penalised for this. As a guide, you should be looking to include the keyword about 3 times.
To avoid keyword stuffing make sure you have a number of alternative words that mean the same as your keywords that you can interchange in your paragraphs. Also remember to focus on writing quality information that can be useful to your visitors rather than aiming to stuff your writing with keywords or any other dodgy SEO ranking methods.
2. BLOGS
How it works
You know all about this – you are a blogger yourself! Writing blogs allows you to create new content for your website on a regular basis. This helps increase your chances of quality visitors finding your site by expanding the number of keywords your site can be found through, and giving search engines more content to crawl. By having new content, search engines know your site is still active making it more relevant for its users.
Blogs also allow for you to be showcased to a new audience via the topics your write on and providing information that visitors might share on their own social media channels. As a blogger you should be aiming to write about 2,000 words per article. There have been countless studies explaining that if you want to be on the first page of Google, the content needs to be at least 2,000 words.
How to use it
Use the following list to create the best blogs possible:
Identify content that relates to your target audience and what potential users may search for. E.g. A cake shop might write a blog on 'The best wedding cakes ever'.
Write your content; remember to include keywords so your blog shows up when someone who is interested in that information searches for it. E.g. 'The best wedding cakes ever' might also include
keywords such as 'wedding cake', 'wedding cake design', 'wedding cake trends' etc.
Include a link to another page on your website; whether this be a product or another blog (internal linking really helps your SEO).
Share it on your social media channels (this helps with your link building – i.e. off page SEO).
Remember to post regularly – probably 2 or 3 times a week!
3. LINKS
How it works
Links refer to a hyperlink placed on another site that leads a person to a page on your website if clicked on. Links building is another SEO strategy that falls under the off page optimisation section.
It is important to include links in your blog and have backlinks as search engines use this to determine if your page is relevant.
Links are seen as positive information that works in favour of the linked page. Search engine assumes that another writer would not link to a resource that was unreliable and therefore is more likely to agree that your page must be a good resource.
How to use it
As a blogger, there are a variety of ways to employ this SEO strategy. The best way to get links is to ensure you are creating unique, relevant and quality content that others want to use in their own blog posts and/or websites. You should also link to other relevant websites or bloggers in your own post to encourage them giving you a link back.
A more practical way is to guest post on another website's blog. To do this find a number of websites that have blogs that relate to your own blog and then write 2 or 3 articles that are relevant to both you and their work. Once you have done this approach a few sites and ask if they would be interested in allowing you to guest post. You should receive a link back to your own site on these blog posts you provide.
Final Thoughts
If you are a blogger it is still important to employ reliable SEO practices to ensure your blog is as visible as possible. By using relevant keywords, posting quality blogs regularly and linking you should you are doing all you can to improve your search engine ranking and gain more traffic. Do you have any other tips for improving SEO on your own? Contact us and let us know!