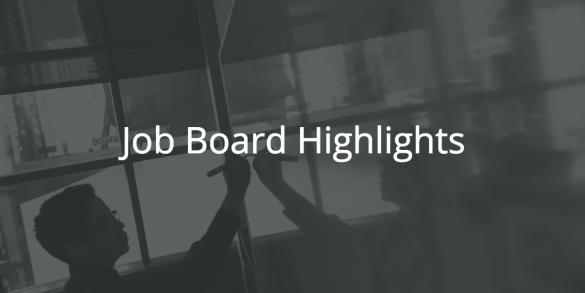 Good morning, BloggingPro job seekers. I hope you're all feeling great about the week.
Here's something to help motivate you even more: the best blogging jobs from our Job Board.

Paid blogging jobs
Content Conquered is seeking intermediate and advanced level business and digital marketing ghost bloggers for work on all of the following subjects (among others): SEO, Content marketing, SEM/PPC, and Social media marketing (paid and organic).
Food Tank is hiring freelance writers to contribute creative, high-quality content! Professional writers with experience in food justice, food policy, nutrition, and sustainable agriculture are encouraged to join. This is a unique and exciting opportunity to support and develop groundbreaking research driving health, nutrition, and environmental policy. This is a remote position, and international writers are encouraged to apply.
Living Life Fearlessis a growing platform that focuses on curating and creating content surrounding culture and the individuals pushing it forward. They focus primarily on music, film, art, and brands.
Tidelands Health, a three-hospital health system in coastal South Carolina, is seeking multiple freelance writers for a new journalism-style initiative they are launching.
Have a passion for writing detailed informational-style and/or product reviews/comparisons? Venture4th Media is ALWAYS looking for more talented writers. Applicants should have some writing experience, although extensive experience is not required.
Author:
Noemi Tasarra-Twigg
Editor of Splashpress Media, writer, and geek bitten by the travel bug.