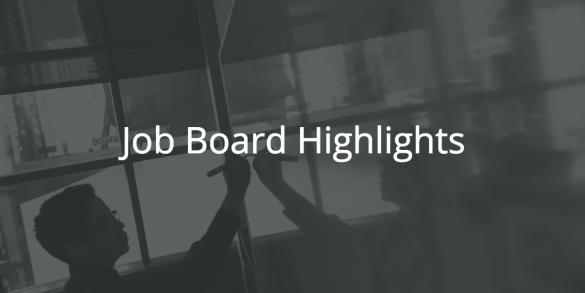 Good morning, BloggingPro job seekers. I hope you're all feeling great about the week.
Here's something to help motivate you even more: the best blogging jobs from our Job Board.

Paid blogging jobs
Boardroom Resumes is looking for a copywriter. Tasks include, but are not limited to, the following:
Produce original content, including blog posts, video scripts, and website, landing page, and email copy
Edit content produced by other Marketing Team members and freelancers
The owner of Know Your Instrument is looking for a content writer who has in-depth and expert knowledge of musical instruments, mainly guitars (all types) and ukuleles. This is an on-going job as they needs around 30 short articles writing up. This is ONLY open to native speakers with exceptionally good English language writing skills, so please do NOT apply if you are a non-native speaker of English!
Bustle is seeking a part-time remote writer to create affiliate content around beauty, health, home, lifestyle, and sex and relationship content. The writer will work under Bustle's commerce editors to produce articles about products that readers will love, whether it's a round up the best underwear for working out or a slideshow of random but genius products on Amazon for millennials.
Travelzoo is a global media commerce company. They are seeking a freelance writer to research, create, and publish offers recommended for their members. This requires careful attention to detail, a passion for travel and researching deals.
WordAgents.comis in need of several telecommuting ghostwriters to help fulfill client orders.
Writers generally are offered up to 5,000 words of work per assignment to be completed according to specific guidelines. The 5,000 words of work may be split up into several different pieces of content.
Author:
Noemi Tasarra-Twigg
Editor of Splashpress Media, writer, and geek bitten by the travel bug.