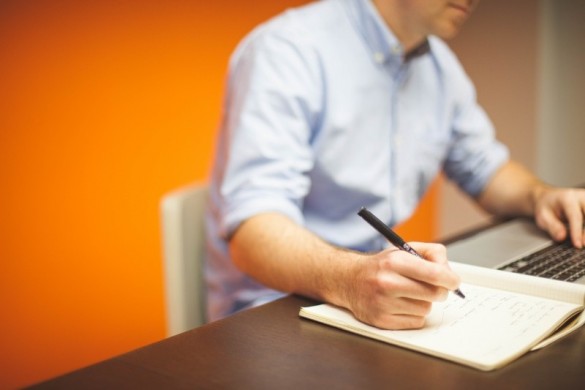 The small business blog niche is highly competitive. There are dozens of popular blogs that already have loyal followings and new blogs will have to compete for their attention. But that isn't to say no opportunity exists. There's a wide market and you can definitely reach people if you know what you're doing.
4 Traits Successful Blogs Share
If you want to build a worthwhile small business blog, you have to understand what it takes to be successful. This doesn't mean you copy everything these blogs do; instead, it provides you with some proven principles that can be strategically leveraged for positive results.
Let's take a look at four specific traits successful blogs almost always share.
Practical Content
Do you know what the number one thing successful small business blogs have in common is? Practical content. In order for a blog to be influential in today's crowded online marketplace, the content has to be concrete, digestible, and applicable.
If you take a look at highly-ranked blogs, you'll notice that they all do a phenomenal job of developing content that moves readers to action. Instead of discussing complicated theories or publishing self-serving case studies, these blogs create content that provides value to the reader.
Perhaps the best example of practical content is the how-to article. How-to articles tell the reader how they can accomplish a specific task or challenge. Not only does this enrich the reader's life, but it also encourages them to come back for more.
Shareworthy Visuals
How people consume content has changed over the years. In previous decades – before the internet entered the scene – text-heavy content was the norm. All you have to do is look at old newspapers and magazines and you'll see that most articles were 90 to 95 percent text. There might have been a small image or single pullout quote, but that was typically it.
Today, text-heavy content isn't effective. The proliferation of social media and digital content has altered the reading habits and expectations of users. If you want to have success in blogging, you must incorporate shareworthy visuals into the content. This includes things like images, graphs, charts, and unique subheadings.
Quality Over Quantity
A decade ago, the belief was that you needed to be publishing content multiple times per week (if not on a daily basis). The more content you could pump out, the better it was for your SEO rankings. Once again, though, things have changed. Today, it's all about quality over quantity.
Successful blogs might only publish one or two pieces of content per week. However, the content they publish is longer, more detailed, and more relevant to the audience. As a result, it adds more value to the blog.
Magnetic Personality
A successful small business blog acts more like a person than a website. If you read a piece of content from a successful blog like Gary Vaynerchuk or Buffer, you'll notice that the posts have a personality behind them. There's a consistency in the voice that makes readers feel connected to the brand – and it's the personality that allows the blog to continue growing.
Never Stop Optimizing
The challenging thing about blogging – especially in the small business niche – is that factors are always changing. The success you're experiencing today will be short-lived if you don't make a commitment to continual optimization. After reading about some of the common factors that successful blogs share, consider how you can optimize your blog and build on this knowledge. You'd be surprised how one small, simple tweak can have such a powerful result.