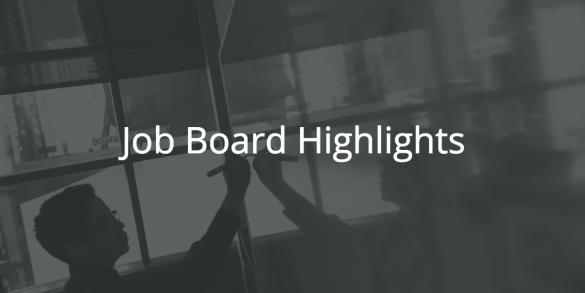 Good morning, BloggingPro job seekers. I hope you're all feeling great about the week.
Here's something to help motivate you even more: the best blog writing jobs – and more – from our Job Board.
Paid blogging jobs
Pagely is seeking accomplished authors to contribute to the Pagely blog. Their blog audience consists of CXO's, VP's, Directors and Engineers from for-profit businesses, non-profits, government and education spaces. Topics run the gamut from general business advice to technical topics related to WordPress and anything we believe would help our customers be more successful.
Octane AI, the CRM for Messenger marketing, is seeking freelance writers to write about digital marketing, Messenger marketing, AI, bots, automation, and other marketing and technology-related topics.
The editorial team at TheGamer.com is looking for writers and journalists to contribute dynamic list-based articles for our new site. At TheGamer, we require writers who are driven to succeed, have a way with words, and keep up with what's trending in the world of gaming. We're looking for original, informative, and eye-catching articles that will change the way people think about the gaming world!
Business Insider is looking for a talented freelance writer to research and write comprehensive buying guides for a variety of products (tech, home, outdoors, kitchen, DIY, fitness, gardening). You'll be part of the growing Insider Picks commerce team in the new buying guides section.
Korcomptenz has been consistently recognized and appreciated by renowned multibillion dollar clients for being their trusted staffing partners for more than a decade. They're looking for writers to create content for all types of marketing collateral, including website content, white papers, articles, and blogs, case studies, etc.
Author:
Noemi Tasarra-Twigg
Editor of Splashpress Media, writer, and geek bitten by the travel bug.