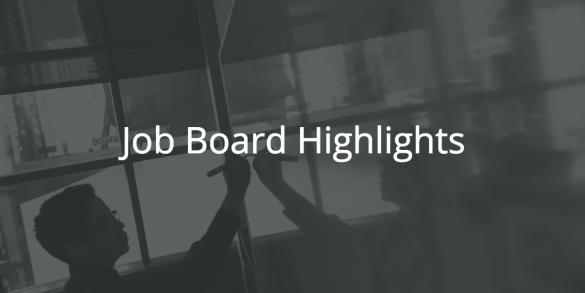 Good morning, job hunters. How did the weekend go?
Let's start the week with good stuff. Here's something to motivate you: the best blog writing jobs – and more – from our Job Board.
Paid blogging jobs
The UX Content Writer (Freelance) will collaborate with company staff to lead in the development and publishing of thought leadership articles related to user experience (UX). Does that sound like you? If so, you'll need to have strong communication (written and verbal) skills and be self-driven. Your articles will contribute directly to our current social media campaigns.
[A] is looking for an SEO and Google Analytics expert, who will take initiative and think outside the box for approximately 35-60 hours per month.
Candidate will be reporting on SEO rankings with detailed recommendations on how to optimize the site to improve rankings, and maintain local listings in Google and Bing. Candidate will also report on web statistics and provide detailed recommendations how to improve visitors stats and conversion rates.
Are you a designer or developer with writing chops? Do you own a small business and think others would enjoy hearing your story or learning from your experience? Or are you a freelance writer interested in exploring topics of interest to our readers? If so, read on to learn how you can contribute to the GoDaddy blog…
Ranker.com, the leading platform for ranking just about everything, seeks talented writers who religiously keep up with anime and are ready to write lists about anime for our Facebook page Anime Underground.
Do you love drag racing, winged spring cars, off-roading or American muscle cars? Have you worked on engines, or written about them? Do you follow the latest in auto news? Do you have a list of people in the race and performance world you'd like to know more about? Do you love a good build or a wacky modification? If so, a national performance and racing website is seeking writers for how to and technical pieces, interviews, race coverage, and profiles related to drag racing, street sports car racing, road racing, dirt racing, off-road racing, powersports and other articles about the American enthusiast and performance industry.
Author:
Noemi
Editor of Splashpress Media, writer, and geek bitten by the travel bug.